Element79 Gold Corp. (CSE: ELEM) (OTC: ELMGF) (FSE: 7YS) is a mining company focused on gold, silver and associated metals and committed to maximizing shareholder value through responsible mining practices and sustainable development of its projects. The properties are in Ontario, Nevada, and Peru.

While not a huge raise, ELEM's recent foray resulted in an oversubscription to yield C$145,000. That is on the heals current drawdown from the Crescita Equity Investment Facility. Upon the announcement, Investors saw the shares rise and a volume of nearly 1 million shares. The average daily volume is almost 500k, so there is interest, particularly at this low price.
James C. Tworek, Chief Executive Officer of Element79, commented, "We appreciate the ongoing support from our investment community. The oversubscription of the notes underlines the trust and confidence placed in Element79's vision and strategy. These funds will facilitate our operational commitments at Lucero and Nevada portfolios through the coming months." Given all the choices vying for investor attention and funds, it speaks well that ELEM had success and an oversubscribed raise."
Here is the Corporate Presentation.
Investors should be keen on ELEM as it is not a 'we have a drill on the property soon' investment. Positioning, deal-making, and gold exploration and mining make this an investment with legs. You should access and digest the management team's experience and contacts to put ELEM in the top strata of junior golds.
There are many gold companies out there. Few have the potential of Element 79. I have published this chart before, but when you illuminate the 'closeology' of the Nevada properties, understand the potency of the recent raise, and add in the robust gold price, E79 bears watching and, at C$0.025, a likely buy for risk-oriented investors.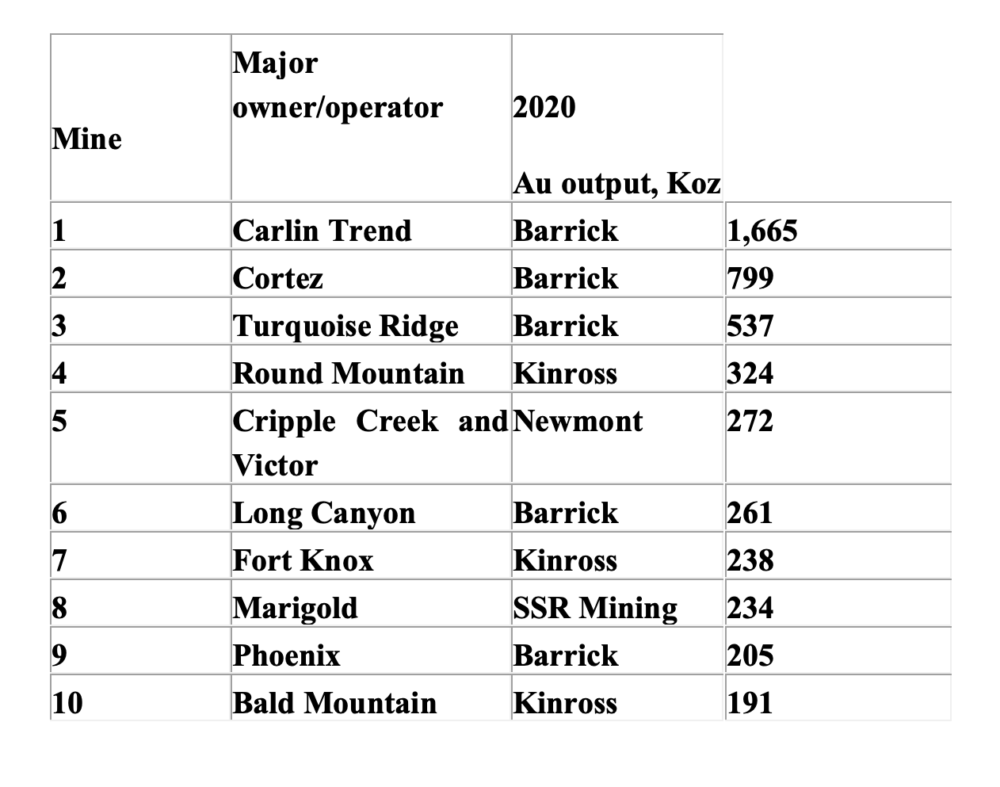 James Tworek, CEO, states "By strategically divesting the Maverick Springs Project, we are positioning ourselves for greater financial health, reinforcing our commitment to maximizing shareholder value, creating a robust and streamlined portfolio while fostering a cohesive team approach to advance the development of our Lucero project in Peru through exploration to production in the coming 12-18 months; and the Clover and West Whistler projects in Nevada, which we believe both hold a significant opportunity for near-term resource development." PR 8/28/2023
Recent announcements will enhance shareholder value over and above just the quality of ELEM's impressive Nevada portfolio. The Company sold 2 of 15 properties, which, while bolstering financial health, will earmark funds for its Lucero property in Peru, which the Company expects to be in production within 18 months.
The past producing    Mine ("Lucero"),  one of the highest-grade underground mines in Peru's history at grades averaging 19.0g/t Au Equivalent ("Au Eq") (14.0 g/t gold and 373 g/t silver). In its past five years of production, ending in 2005, it produced an average of 40,000oz+/yr.
Assays from March 2023 yielded from underground workings 21-ore-grade and high-yield up to 11.7 ounces per ton of gold and 247 ounces per ton of silver, further validating the potential for a significant high-grade future operation. (Shamelessly stolen from the website.)
In that 'vein' (see how I did that?), peek at the corporate page for details on the South American potential.
Bottom Line
Quietly growing in the shadow of giants, particularly in Nevada, investors who missed the big-boy gold growth there might use ELEM for several reasons.
Impressive daily trade volume
Executing strategic deals does not just add a property to maximize property potential but refine dealings to add investor value.
Low operating costs and access to funds to grow operations
Proxy for Junior Golds
A representative of the gold price.
Most analysts have a gold price forecast for 2025 of over $ 3,000 an ounce. Considering that the market reached the $2000 an ounce price in March of 2023 alone suggests much momentum.
We shall see. I own some ELEM, and I will be patient. It seems an intelligent way to play the market, albeit a risky one.
But who among us doesn't like a tad of risk?