Nevis Brands Inc. (CSE: NEVI, PSCBF, 8DZ). Nevis innovates and develops cannabis products consumed by millions of consumers globally and across multiple markets in the United States. Led by flagship brand Major™, Nevis partners with leading cannabis manufacturers and distributors to enhance their distribution and product offerings.

Nota Bene; "In less than 65 days since our acquisition of the Major brand, we have increased our market footprint by 20% in growing from 5 states to 6 states. With the success of the Major brand and our asset light licensing model, we look forward to moving to more additional markets in the near future," said John Kueber, CEO. "Nevada represents a growing strategic market for Nevis Brands and we are proud to be working with Silver State Wellness to produce and distribute Major."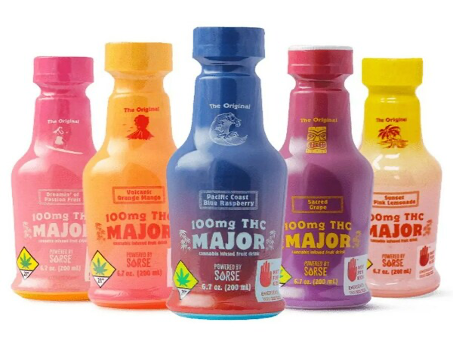 In the old recording days, great songs were called 'Number 1 With a Bullet', defined as 'Going all the way to number one as if attached to or accompanied by a bullet.'
While NEVIS does not as yet dominate the cannabis sector, it is delivering compelling activity in its ability to build brands and companies. And profitability.
Nevis. 
Add Nevada.
Add Silver State Wellness Agreement.
Silver States is an essential plank in the roll-on growth benefits that already add to an impressively profitable and growing company. Keeping up with the corporate M&A action could be a full-time job (not really, but likely rewarding.
"We have long looked forward to working with Major™ and we are optimistic about the opportunities to build the beverage market in Nevada," said Michael Hayford, CEO of Silver State. "Nevada is a growing market for cannabis beverages and we believe Major is well positioned to succeed."N
In the Cannabis sector, it would likely be a mistake to discount or eschew NEVI as an investment. While there is always a risk, success doesn't go much deeper than sticking to the Cannabis beverage sector. Also, to contract with top brands and distribution.
Brand development only works with quality distribution, and distribution only works with a quality brand. You may quote me.
"The global CBD based Beverages Market size was valued at USD 4.52 billion in 2022 and is growing with a CAGR of 25.6% during the forecast period (2023–2031). These properties of CBD are attracting the attention of many people who were skeptical about using the product, which, in turn, is creating several untapped opportunities for the CBD beverages market in North America." (Straits Research)
Before the Silver State deal, the Company's strategic acquisitions program. A case in point is the recent purchase of THC Essentials, the original owner of the Major mentioned above and other vital brands such as Happy Apple, Pearl Mixer, Utopia, etc.
Bottom Line
It is tough to bring new users into the Cannabis market. But even the curious would likely be willing to try infused beverages. I would, and I have never used Cannabis. And there is the question of potential medical management of conditions due to anxiety or depression.
The individuals who stand to benefit most from using medical Cannabis are those suffering from severe health conditions such as:
As cannabis legalization continues throughout the U.S., people are showing more interest in medical marijuana-infused beverages. These drinks allow quick absorption into your body, make fantastic alternatives for individuals who don't want to or can't smoke and taste great. While they can be costly, you can save money by making them yourself.(Marijuanadoctors.com)
Cowabunga, but In a good way for Cannabis users and Investors looking to ride the growing wave of beverage growth.