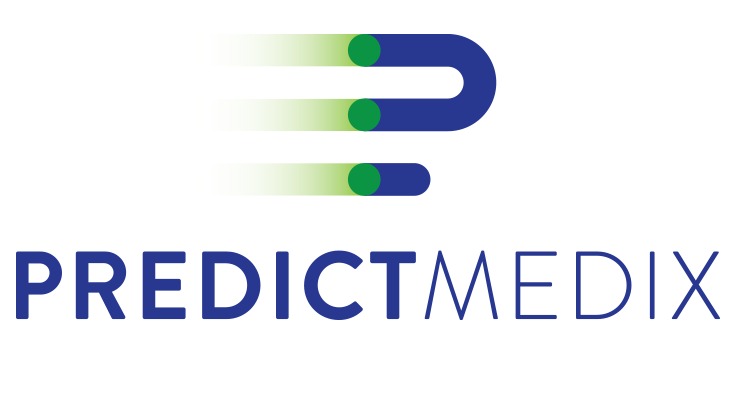 PredictMedix (CSE: PMED) (OTCQB: PMEDF) (FRA:3QP) is an emerging provider of rapid health screening and remote patient care solutions globally. The Company's Safe Entry Stations – powered by a proprietary artificial intelligence (AI).
The technology uses multispectral cameras to analyze physiological data patterns and predict various health issues, including infectious diseases such as COVID-19, impairment by drugs or alcohol, fatigue or various mental illnesses. 

PMED's last announcement is nothing short of exceptional. And the shares are trading at CDN0.10 cents with a low market cap of just shy of CDN 14 million.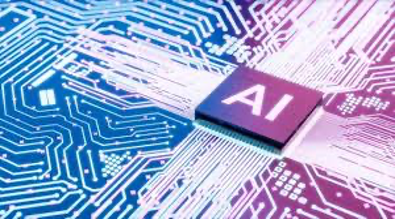 "To expedite collaborations and business development in India, Predictmedix AI is incorporating a fully owned Indian subsidiary and has received approval from the government for the subsidiary to be called "Predictmedix India Pvt Ltd."(July 20thPR)
To do business in India, foreign companies must incorporate as an Indian Company to establish sales and commerce with healthcare, government, and industry within the country.
The digital healthcare market in India is expected to reach USD12.22 billion by 2030 at a 51.9% CAGR during the forecast period 2022-2030.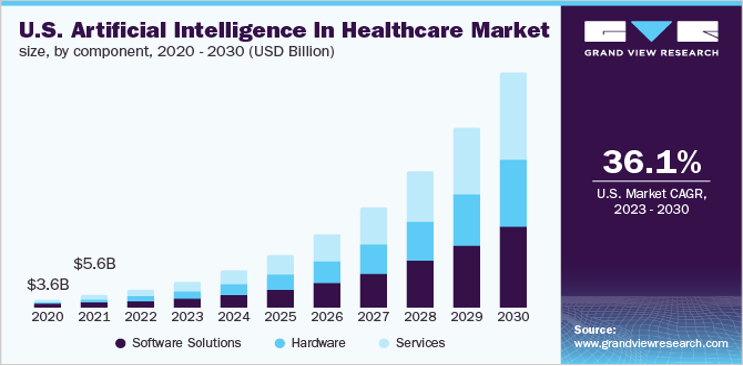 The US global digital health market size was valued at USD 195.1 billion in 2021 and is expected to surpass USD 780.05 billion by 2030, registering a CAGR of 36.1% during the forecast period (2022- 2030).
Please make no mistake, these developments are the beginning of massive growth in medicine and other industrial areas, and while PMED is domiciled in Canada, India is a very large and potent centre of development.
"The modern healthcare ecosystem of India is not limited to human interventions via surgeons, doctors, and other kinds of medical practitioners. Gradually, Indian healthcare is taking one step ahead to embrace what it is called as "robotic intervention" with the help of artificial intelligence (AI) tools." (Forbes Advisor 07/14/23)
"We are thrilled to introduce our contactless integrative AI solutions to the Indian healthcare landscape," said Dr. Rahul Kushwah, Chief Operating Officer of Predictmedix AI. "Our technology represents a significant leap forward in medical diagnostics and screening. By minimizing physical contact, we are prioritizing patient safety while maximizing the efficiency and effectiveness of healthcare practices."
Investors need to know that PMED seems on the cusp of significant AI health solution developments. At the current price and the fact that it can now do business with arguably the world's most considerable populace, the world is fast opening to the Company's potent AI technology.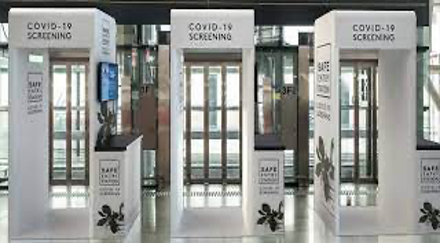 Let's review the tech.
PredictMedix AI's proprietary remote patient care platform empowers medical professionals with AI-powered tools to improve patient health outcomes.
While almost instantly detecting impairment by drugs or alcohol, fatigue, or various mental illnesses.
By leveraging AI and advanced technology, Predictmedix empowers healthcare professionals to proactively identify potential health risks, expedite diagnosis, and enhance patient care.
AI technology, Predictmedix's fitness scan vertical delivers a comprehensive analysis of an athlete's fitness level, empowering them to optimize their training and elevate their performance.
Also, there is no storing of personal information, and with the AI component, the machines are not static in their efficacy; they refine and incorporate the data as subjects are assessed.
The growth in India and eventually globally seems inevitable when considering the AI and applications.
There is a wide array of different applications and schemes in the healthcare sector where AI has, and will, be proven to be massively beneficial to the populace of India, such as:
Mining medical records.
Designing health treatment plans.
Predicting early detection of various life-threatening diseases.
Cancer and diabetes screening.
AI-based tools for eyes and other related treatments.
Chronic Obstructive Pulmonary Disease (COPD) Diagnosis and Management.
AI-powered tools for screening of Covid-19.
Accurate and fast health diagnostic results.
Helps in the drug designing process.
Predict timely outcomes for pregnant women and newborns, with marked improvements over conventional statistical methods.
Consistent monitoring of newborns identified as having low birth weight.
And with India dedicating 3-4% of its GDP to growth and efficiency in the health sector, AI and PMED could play a prominent role.
And one does not have to think very hard about the massive cost savings as AI solutions and PMED specifically move to not only become a 'Fit for Duty' technology but would revolutionize triage in the clinic and the Emergency room. Given the 1.5 billion population in India, all of these developments would be life-changing, both for the patient and the country.
AI technology will get a big global boost as the theme of the G20 in New Delhi in September 2023.
Need more? India is at the forefront of AI development.
NITI Aayog, an apex public think tank of the government of India, is closely working with technology giant Microsoft and the medical start-up Forus Health to develop automated solutions for the early detection of diabetic retinopathy.
Similarly, the Maharashtra government has signed a memorandum of understanding (MoU) with NITI Aayog to unveil the International Centre for Transformational Artificial Intelligence (ICTAI), focusing on rural healthcare.
A non-profit AI-based healthcare start-up, Wadhwani AI is an official AI partner of the Central Tuberculosis (TB) Division, developing various interventions related to TB patient care and helping India's National TB Elimination Programme (NTEP) become AI-ready.
Similarly, the Telangana state government has adopted the Microsoft Intelligent Network for Eyecare and has pioneered the Covid-19 live monitoring App for Telangana.
The Karnataka government launched "Healthcare Pods," developed by the Bangalore-based firm Vevra. These pods are innovative movable hospitals integrated with AI and help contain contagious diseases such as Covid-19 and TB.
To lessen the skills gap in the industry. Kerala government launched an AI-based course, "AI Machine Learning Developer Programme," aimed at creating new-age professionals who can fill the demand in data science and AI, among others.
Many top health-based leading AI start-ups such as Netmeds, Innovaccer, Tata Health, PharmEasy, HealthifyMe, Practo, NIRMAI, HealthPlix, Lybrtae, HealthKart, among many others, offering healthcare products and services related to care management and patient engagement via using virtual networks and by leveraging AI and big data tools.
It doesn't take an AI expert to realize that exposure to the sector is warranted by investors; One needs to refine that purchase to the right company and use. PMED technology contains no weapons, invasive technologies, or videos of the Late Frank Sinatra singing Gansta Rap. And Lord knows we don't need another Tom Cruise-real or the AI version.
You know I'm right.