Enterprise Group, Inc. (TSX: E) (the "Company" or "Enterprise"). Enterprise, a consolidator of energy services (including specialized equipment rental to the energy/resource sector), emphasizes technologies that mitigate, reduce, or eliminate CO2 and Greenhouse Gas emissions for small local to Tier One global resource clients.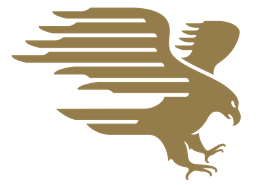 One of the many unique services of Enterprise is the GHG mitigating technologies of subsidiary EPP.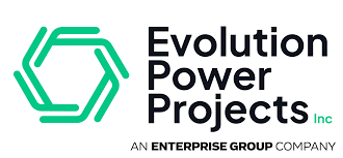 CEO Heather Johnson, CEO of the EPP (Energy Power Projects) subsidiary states; EPP will continue to invest in fuel-tolerant power generators so that we can be as adaptive as possible when the infrastructure is in place to transition into other fuels. We will continue to be early adopters of clean technology and industry innovation. We deliver value to our customers through emission reduction technology and support their ESG initiatives. Natural gas electrification is the future of energy evolution. Cleaner, quieter, safer and most importantly – Measurable."
Evolution Power Projects is reinventing the way mobile power is provided on-site. This approach is in the interest of developing efficiencies, streamlining rental management, supporting critical service and promoting natural gas alternatives.
Our Concept to Completion Approach assists our customers in evaluating their overall power demand and offers innovative, low-carbon, environmentally responsible options.
Ms. Johnston was able to answer a few questions that will help Investors understand her approach and that of parent Enterprise Group.
Has the environmental mindset of oil and gas companies changed over the last years? If so, how so?
Yes. Global/financial/societal/political pressures have caused most large developers to step away from revenue-exclusive directives, privately balancing the cost/value of First Nations alliances, environmental reform and new societal standards while publicly demonstrating inclusive workforces, profit sharing in a variety of forms, stakeholder involvement, clean tech development and integration, and commitment to Net Zero Goals. Most big producers have been forthcoming and outspoken about migrating their resources and expertise into sustainable energy markets, with a pathway to get there. Nobody is saying step away from fossil fuel, but it is an expectation that Producers do a lot of the heavy lifting to assist us in reaching targets. Many Producers have found a voice and are trumpeting their efforts loudly via news releases, public/private partnerships, and social media to gain support. ESG has become the language of the industry. Well, let's not exaggerate; profits and ESG.
Is there a measurable direction concerning GHG reduction? Do you see growth in the quest for oil and gas?
GHG Reductions are legislated provincially, with each province creating and rolling out rebates, grants and carbon credit programs to attract investment and incite new activity. The largest producers are receiving financial advantages for measurable improvements and are being mandated to measure and report metrics currently. I suspect the penalty and rewards to increase as time inches toward 2030. The quest for oil and gas is growing. Things are looking very promising.
What makes EPP unique?
(Quote above) Evolution will continue to invest in fuel-tolerant power generators so that we can be as adaptive as possible when the infrastructure is in place to transition into other fuels. We will continue to be early adopters of clean technology and industry innovation.
What is the general thought in the industry as to if and when alternative energy sources will dominate or replace a meaningful amount of current and future O&G production?
Every seminar and conference I have been to speaks of the basket of energy. It will take all types of clean energy production that we can muster and pile into the basket—to achieve net zero by 2050. One conference called this approach the ice cream shop: "We need every flavour of ice cream—even if vanilla and chocolate are the most popular. Eventually, we may see Fat Free Vanilla and Fat Free Chocolate in their cleanest version; but the likelihood that chocolate and vanilla will be less in demand is unlikely.
Obtaining generators and other equipment to mitigate GHG emissions for clients– do you find you can provide services in a timely fashion for clients?
There are no dates, no timelines, and no dominance mentioned. Will we ever reach the point where fossil fuels aren't the dominant source? Hard to say. The language used today is that Fossil Fuels are needed. We need to continue bringing in technology to produce these fuels as cleanly as possible, eliminate reliance where we can offer alternatives where we can and invest in the pursuit. And be very proud of the efforts and achievements for clients and the environment.
(Side Note: If you do any reading on Plastic Penetration, it only spells out growing global dependence on petroleum, not less, for the next 15 years)
Plastic can either be 'synthetic' or 'biobased .'Synthetic plastics are derived from crude oil, natural gas or coal. At the same time, biobased plastics come from renewable products such as carbohydrates, starch, vegetable fats and oils, bacteria and other biological substances. The vast majority of plastic in use today is synthetic because of the ease of manufacturing methods involved in processing crude oil. However, the growing demand for limited oil reserves is driving a need for newer plastics from renewable resources such as waste biomass or animal-waste products from the industry.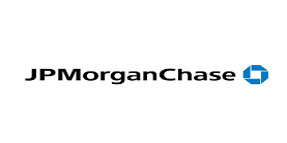 Energy reality dictates several things. First, we will still need fossil fuels for quite a while as Green Tech develops. Second, resource companies and suppliers such as Enterprise Group will need to continue, with its peers, to create the most benign production methods.
Companies like Enterprise have worked to develop these techs and will continue to do so. The fact that its services are sought out by existing clients, both local and global tier ones, should put it on investors' radars.
The transition takes time. The development and provenance of that sea change will require a sustained increase in fossil fuel production as Green Tech follows a parallel path.
T his March, CEO OF JPMorgan Chase, Jamie Dimon, urged the Biden administration to develop a modern-day "Marshall Plan" to boost energy production within the US and decrease dependence on foreign oil imports against Russia's invasion of Ukraine. According to Axios, he also pushed for investments in green tech like hydrogen power and carbon capture.
Read the original article on Business Insider.
Energy reality dictates several things. First, we will still need fossil fuels for quite a while as Green Tech develops. Second, resource companies and suppliers such as Enterprise Group will need to continue, with its peers, to create the most benign (and ever more relevant GHG mitigation production methods.)