Cannibble Foodtech (CSE: PLCN), an innovative Israeli food tech company that develops and manufactures food pix products with hemp, recently shared an update about the Eshbal Functional foods acquisition. This acquisition is an important milestone because Eshbal Functional foods will bring unique know-how and food technology. The accumulated experience of both managements will drive market success and rapid growth of the combined company in this high-growth sector of "better-for-you" food products.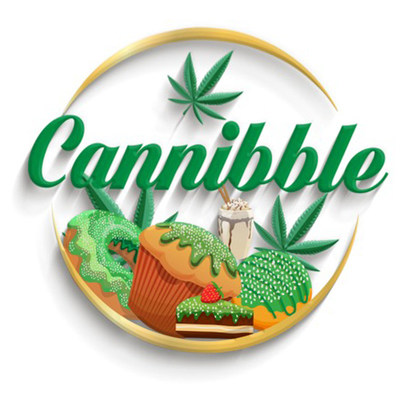 About Cannibble Foodtech
Cannibble Foodtech (CSE: PLCN) develops and manufactures mixed products enhanced variously with hemp seeds and hemp protein, where legal to do so. The company has already produced more than 100 product SKUs, and 32 have been manufactured to date. The company's products include a wide variety of many favors of premixed powder foods, beverages, nutritional supplements, spices & a unique line of products for athletes infused with Cannabinoids & Hemp protein.
Now, let's focus on the Eshbal Functional foods acquisition. Eshbal develops and produces unique formulations: nutraceuticals, medicinal foods, sugar-free and gluten-free products, vegan products, syrups, and dry mixes, including sweeteners and a line of keto products. Eshbal focuses on developing unique formulations of functional food products that promote health beyond their nutritional values for retail brands, private labels, and B2B. The parties are in the final stage of negotiating the definitive agreement for the acquisition and expect to sign the definitive agreement to be signed in Q4 2022. Both companies have already started business cooperation even if the deal hasn't been signed yet. Cannibble received two orders from a distributor in the United States that placed the two orders from Eshbal for one of Eshbal's leading products. Cannibble is deeply convinced this acquisition will expand the company's business in the United States in the gluten-free market.
About the acquisition terms, Eshbal will receive 51% of the issued and outstanding shares of Cannibble, and with Cannibble issuing up to another 20% (of the number of Cannibble Shares issued and outstanding at Closing) of Cannibble Shares to the Vendors subject to Eshbal achieving certain sales or profitability milestones within six years of Closing. Furthermore, Cannibble will complete a private placement with a minimum financing of $4.5M.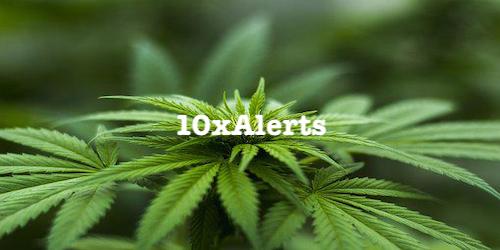 "We have approached a number of retail chain food buyers and distributors in the United States and we have received significant interest in Eshbal's products portfolio. As part of our efforts, we have already received initial test orders from a food distributor in the United States. Once we complete the acquisition of Eshbal, we plan to increase the scope of Eshbal's gluten free business in the US market."

Yoav Bar-Joseph, CEO and director
About the hemp and cannabis market
The hemp market is set to have strong growth. Hemp and cannabis brands are reaching more consumers by investing in product innovation. The global industrial hemp market was valued at $4.9B in 2019 and is projected to reach $18.8B by 2027, registering a CAGR of 22.4% from 2021 to 2027. About the cannabis market, it was valued at $28.6B in 2020 and will witness stellar growth to top $197.74B by 2028, registering a CAGR of 32.04%. Cannabis has been used for thousands of years, and now, it is finally being recognized for its therapeutic and medicinal benefits. Medical hemp has gained a lot of worldwide attention in recent years, notably with the use and acceptance of medical C. Sativa, which continues to grow, as evidenced by an increasing number of countries and states permitting its use for specific medical indications. Countries such as Germany, Finland, Israel, and Canada have taken bold steps in allowing medical marijuana use owing to its therapeutic benefits. Additionally, more than 25 states in the US have changed their laws to legalize cannabis for medical use.
Another area CBD dives in is the wellness space. As consumers continue to spend on products they perceive to support their health and wellness goals, experts predict cannabis brands will have more opportunities than ever. Let's focus on hemp seeds as an example. Hulled hemp seeds are rich in omega fatty acids, including omega-3 and omega-6. Omega fatty acids are essential for supporting your health and have been correlated with reduced chance of heart disease, reduced inflammation, and supported brain health. Also, hemp seeds are rich in minerals like phosphorus, sodium, zinc, magnesium, sulfur, calcium, and Vitamin E. Hemp seeds aren't just superpowered with crucial vitamins and minerals. They're also packed with 11 grams of protein per serving. One-quarter of the calories in hemp seeds come from their protein content, which is higher than other protein sources. Moreover, hemp seeds are a complete protein source, containing all the essential amino acids the body needs to function correctly.
Bottom line
Cannibble Foodtech (CSE: PLCN) is still in the early stage but is set to have tremendous growth. The acquisition of Eshbal Functional foods will allow Cannibble to expand its American opportunity, combined with Eshbal's board experience. It will have better experience strategies to conquer more market share. The stock volume is currently low, but once the company declares more recurring sales, the stock volume and price should subsequently increase.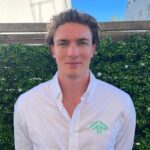 Marc has been involved in the Stock Market Media Industry for the last +4 years. After obtaining a college degree in engineering in France, he moved to Canada, where he created Money,eh?, a personal finance website. He then contributed to building Guerilla Capital, a Capital Markets company and FirstPhase Media where he is head of research. At10xAlerts, he writes articles and conducts interviews on many sectors, including technology, metals & mining markets.