AppYea (APYP) is a digital health company producing sensor monitoring and software solutions for snoring and sleep apnea. The company recently merged SleepX into AppYea by late December 2021. It was a very strategic merge as SleepX held a significant patent portfolio in the field. The company shared much important news which will consolidate the APYP's legitimacy and augment its sales. Over the next five years, the company aims to establish its technology and related products as the gold standard for the targeted sectors.
The Sleep-tech industry is picking up steam
The Sleep Tech device market is a silent multi-billion dollar worth company. Indeed, in the modern era, almost every study about sleep proves many human beings have sleeping disorders, and technology has helped solve these sleeping issues. As an example, it is estimated that around 75% of adult US citizens experience sleep disorders at least a few nights per week. If the sleep tech devices market was worth less than $15B in 2021 with 19% of market share in the Asia Pacific only, it is expected to grow dramatically to more than $67B by 2030 with an astonishing Compound Annual Growth Rate of 18.1%. If we focus more on APYP segments, the global anti-snoring treatment market is expected to grow to USD 8.6B by 2028, at a strong 9.07% CAGR, and the global sleep apnea devices market is expected to expand at a 6.2% CAGR to reach USD 6.1B by 2028.
The company's solutions are based on its proprietary IP portfolio of AI and sensing technologies for tracking, analyzing, and diagnosing vital signs and other physical parameters during sleep time, offering extreme accuracy and resistance at an affordable cost. AppYea acquired SLeepX in late December 2021. SleepX was founded in 2019. On August 2, 2021, the company entered into a stock exchange agreement with SleepX Ltd., a company formed under the laws of the State of Israel ("SleepX") and controlled by the majority shareholder of AppYea; according to the agreement, the outstanding equity capital consisting of 1,724 common shares of SleepX was exchanged for 174,595,634 shares of common stock of the company, based on the deal that determined that to SleepX shareholders will be issued common shares in the amount that will result in them holding 80% of the common shares issued of AppYea.
"I am delighted that we have completed the acquisition of SleepX. The company develops a wearable technology solution to treat snoring and sleep apnea, which is patent protected in the US, EU, and Israel, and caters to two growing markets in high demand."

Boris (Bary) Molchadsky, AppYea's Chairman.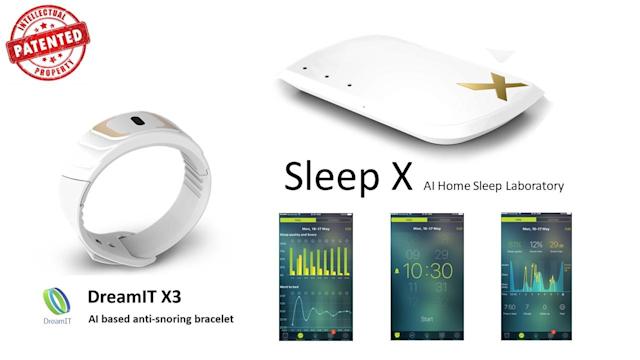 One of APYP's products, the DreamIT, is a biofeedback snoring treatment wristband. This wristband uses unique algorithms designed by SleepX and sensors to monitor physiological parameters during sleep. Based on real-time reactions, the wristband will vibrate when necessary to decrease the snoring and regulate breathing by gently bringing the user to lighter sleep, thus ceasing the snoring event.
AppYea planned to debut the marketing of the SLeepX app and the first DreamIT product in the fourth quarter of 2022. In parallel, the company plans to undergo an FDA process for SleepX PRO to diagnose non-contact sleep apnea and DreamIT PRO to treat sleep apnea.
May 31: SleepX, a subsidiary of AppYea (OTC: APYP) focusing on the development of accurate wearable monitoring solutions to treat sleep apnea and snoring, announces it received approval from the Helsinki Committee to begin its planned clinical trial on the SleepX PRO application. This follows the company's recent update that it intends to test the SleepX Pro application at a hospital sleep lab. The trial is the first step toward applying for FDA approval under the first-of-its-kind medical device category for contactless sleep apnea detection to be performed through the Artificial Intelligence (AI) analysis of breathing during sleep.
A Development Through 3 Main Axes
Develop and expand a balanced and diverse pipeline of products and product candidates. The company's core platform technologies will include innovative anti-snoring and sleep apnea-related devices and product candidates in various development and clinical stages. AppYea aims to provide a broad range of products, reducing the risk of dependence on just one specific product.
Maintain a global, diverse network of specialists to accelerate knowledge synergies and innovation. The company will use a worldwide network of specialists to identify large and growing patient populations with significant unmet needs. It will enable the company to evaluate and prioritize potential technologies to target new potential users and dive into new market segments. It will also help the company maximize knowledge and reduce its cost synergies.
Establish distribution channels to maximize the commercial potential of APYP products. AppYea plans to look for a collaborative arrangement with major healthcare providers and consumer specialists to facilitate market adoption of the company's product candidates. If the company manages well to encounter significant partnerships, AppYea's market opportunities will become exponential. AppYea targets developing and proving an economic model beneficial to all the possible significant partners. In parallel, the company engages with private insurance plans to build reimbursement programs encouraging using its APYP's product candidates.
We all know how fast tech companies can grow in the healthcare sector. The company even got approval from the Helsinki Committee and will apply for FDA approval. With more recognized sleeping disorders, experts and future users will eye for new solutions.
The stock is a long-term hold but is severely undervalued. As proof, Quant Report gives APYP a fair valuation of $0.25, which means that, according to them, the current stock price is valued at a 71% discount.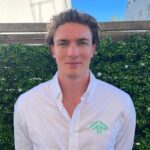 Marc has been involved in the Stock Market Media Industry for the last +4 years. After obtaining a college degree in engineering in France, he moved to Canada, where he created Money,eh?, a personal finance website. He then contributed to building Guerilla Capital, a Capital Markets company and FirstPhase Media where he is head of research. At10xAlerts, he writes articles and conducts interviews on many sectors, including technology, metals & mining markets.