Readen Holding Adds a New Merchant Partner
In the months of December 2022 and early January 2023, READEN HOLDING CORPORATION (OTC PINK: RHCO), a venture capital company active in the Fintech, online payment, and e-commerce sectors, announced a number of milestones. The company made a notable announcement about expanding its Oke Partners platform in Europe, and a new merchant joined the platform with over 110 retail stores. Numerous signs point to the company being vastly undervalued.
Company Overview
By utilizing the business relationships established within the asset companies, RHCO is developing a portfolio of integrated companies that complement one another. This plan serves as a slingshot to propel their asset growth, proprietary company launches, and targeted acquisitions. Innovative businesses that want to grow are already operating, and have a workable business concept that can be anticipated to progress favorably in the future.
Readen Holding has access to exclusive and highly sought-after investments in the Asian region through their subsidiaries and liaison offices in addition to investments in Europe. For their investors, the company strives to create stable and long-term values. They are seeking not only immediate success but also long-term gains.
The business announced its intention to roll out its Oke Partners platform in Europe in February 2023 on December 20, 2022.
The distinctive discount referral platform, Oke Partners (www.okepartners.com), which also includes OkeApp, is now successfully operating in Asia and is fully owned by RHCO. It is currently active in Asia and has more than 3,000 signed up OkePartners to bring on OkeMembers, a rapidly expanding customer base for OkeMerchants. Oke Travel Club, which was recently added to the platform (www.oketravelclub.com, oketravelclub.enjoymydeals.com), allows premium OkeMembers to take advantage of discounts of up to 50% on more than 1,300,000 hotels, resorts, theme parks, cruises, air tickets, car rentals, as well as retail stores, dining, entertainment, and other services around the globe. Harry Westbroek MBA, the newly hired Director of European Business, will be in charge of the Oke Partners expansion in European markets. He has an aim of attracting 5,000 OkePartners in the first six months. In order to build a massive membership base, they will recruit OkeMembers in the Netherlands, Belgium, Germany, France, Italy, and Spain. The next step for Oke Partners will be the UK and South America, where the company plans to launch in 2023 Q3.
​ there.
​
"We are thrilled to announce our plan of expanding Oke Partners platform to Europe, but it has been in our script from the very beginning. I am confident that Harry and his team is the perfect task force to lead this initiative, and this will be one of RHCO's major projects of 2023. The success of Oke Partners in European markets will be a huge positive impact to our group, both financially and in terms of Company development, and we foresee an exciting and challenging year ahead for RHCO as more good news will be coming."

Richard Klitsie, CEO of RHCO
About new partnerships, the company signed a collaboration agreement with Mezzofy , a leading Digital Coupon Platform in Asia, back in September 2021. Through this collaboration, existing Mezzofy merchants of well-known brands will be joining Oke Partners platform seamlessly and providing discount coupons for Oke Partners members. The most recent merchant to join the Oke Partners platform is Hung Fook Tong. HFT, a top modern wellness concept food and beverage enterprise, was founded in 1986 and has been listed on the Main Board of The Stock Exchange of Hong Kong Limited since 2014. Its primary business activities are the production and sales of a variety of herbal and non-herbal products. HFT is the leading seller of Chinese herbal products in the city thanks to its extensive retail network, which consists of about 110 independently owned retail stores in Hong Kong.
Financial updates
It has resumed operations and shipped onyx marble to China through RHCO's minority shareholding company, ANGELO MERMER MADENCİLİK LİMİTED ŞİRKETİ.
Its online retail platform, Neckermann Direct, offers more than 150,000 products that are directly supplied by Asian manufacturers to customers in Europe. Furthermore, Two Percent exports to Asia products from prestigious European clothing, cosmetic, and personal care brands.
A new premium membership program for users of Oke Partners and OkeApp called Oke Travel Club/Oke Club was launched. 1.3 million merchant discounts are being offered globally.
"All our revenue generators are set to go in full speed as a fleet this year. With OkePay as our payment platform in the backcourt, Oke Partners and Oke Club will be the global marketing frontcourt, plus Neckermann Direct and Two Percent being the solid midfielder, and Readies is also ready to be the game changer. We expect this full team to perform so much better and this has been the synergy we have planned from the very beginning."
Bottom Line
READEN HOLDING CORPORATION (OTC PINK: RHCO) finally found its cruise speed to target significant growth. The company is in a strong position to generate revenue thanks to the board, and future financial reports should significantly raise the company's valuation.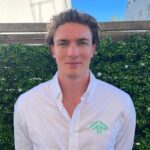 Marc has been involved in the Stock Market Media Industry for the last +4 years. After obtaining a college degree in engineering in France, he moved to Canada, where he created Money,eh?, a personal finance website. He then contributed to building Guerilla Capital, a Capital Markets company and FirstPhase Media where he is head of research. At10xAlerts, he writes articles and conducts interviews on many sectors, including technology, metals & mining markets.