BioLife Sciences (OTC: BLFE) creates, licenses, and offers antibacterial goods as well as non-contact technology for detecting human body temperature. It provides anti-microbial textiles, touchless vending/marketplace products, UV sterilization technology, electrostatic disinfection services, and cleaning wipes. More importantly, its copper-infused fabric pots offer investors an opportunity to dive into a $2.4B US home and garden market. Needless to say, BioLife's market cap is ridiculously undervalued compared to its potential and offers significant upside.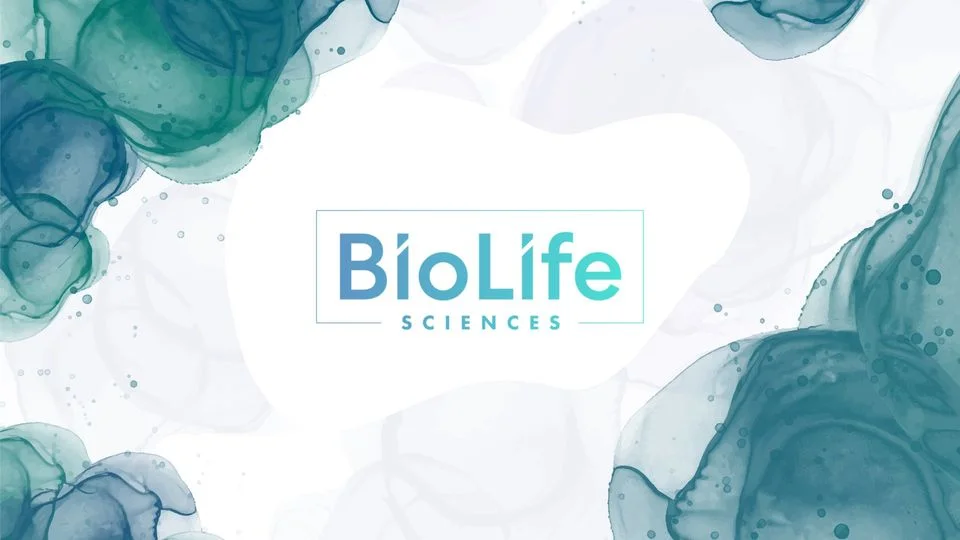 Company Overview
BioLife Sciences Inc. (OTC:BLFE) is a commercialization accelerator for novel and game-changing technologies for the food & beverage, healthcare, and cosmetics industries. Late November, the company announced its Q1 2023 slated release of its copper-infused fabric pot prototype. 100% copper coverage is made possible by MFusion, which directly infuses copper metal ions into each sub-bundle of fabric. The majority of copper textile products available today have a copper coverage of no more than 5%.
The company's first copper-infused prototype will use copper ions' inherent ability to fight 99.99% of harmful bacteria and viruses. Copper ions have been shown to kill pathogens and to prevent the growth of bacteria. These pots will also encourage healthier plant growth by slowly releasing tiny amounts of copper into the growing medium, leading to healthier plants with higher yields. Without enough copper in the growing medium, plants become copper-deficient and produce fewer abundant harvests.
The BioLife fabric pot prototype has been in development for more than a year with the stated objective of giving gardening consumers a new alternative to the industry's current offerings, which include plastic pots, terra cotta pots, and glazed ceramic pots. The first fabric pots were developed in 1980, making them a relatively new product in the gardening plant pot industry. Since then, this product's market share has increased gradually but steadily as more and more gardeners learn about the advantages of fabric pots. Cannabis growers are particularly fond of fabric pots.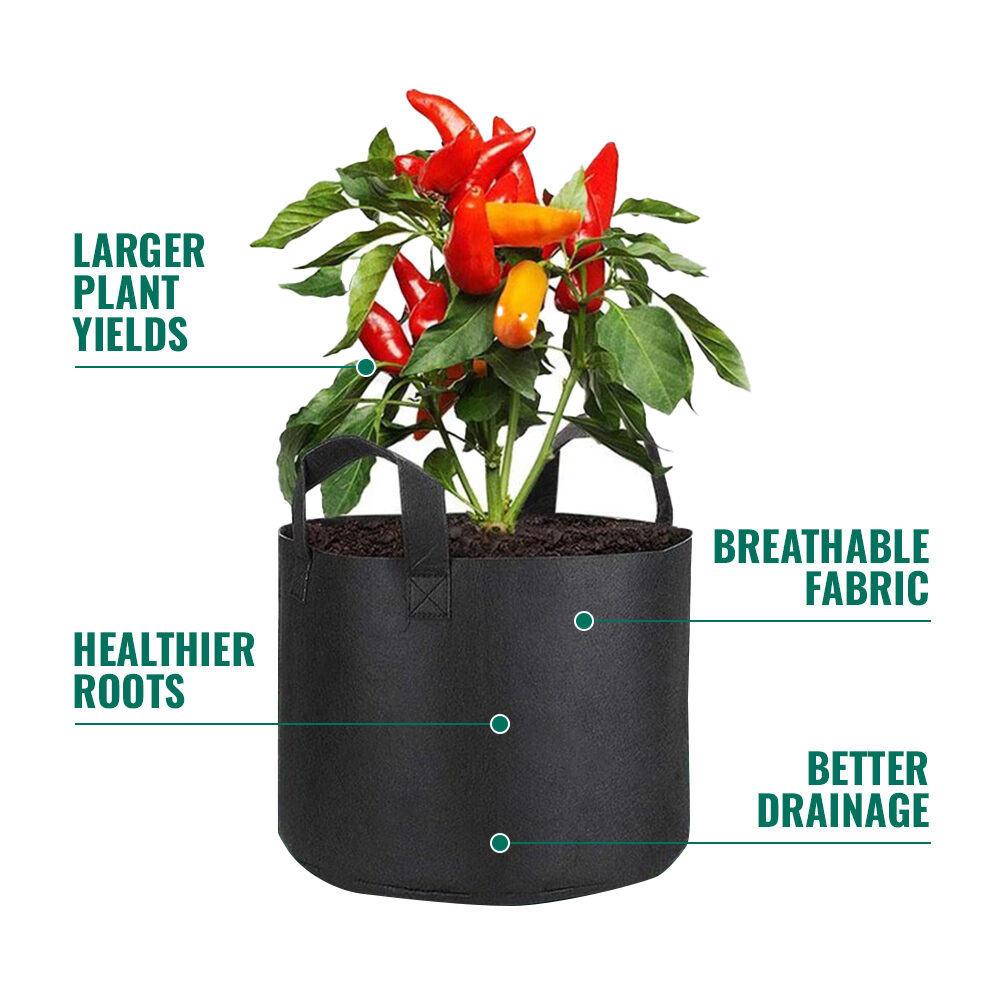 About Copper
Humanity has used copper, a naturally occurring metal, since ancient times. It has been used to make jewelry, tools, money, and armaments. Additionally, long before scientists began comprehending microbes and viruses, copper was lauded in India for its health advantages. Copper was used to disinfecting water and stop infections in ancient Egypt. This substance is intended to stop cross-contamination and viral and bacterial reproduction in their tracks. To put it another way, it will halt the spread before it even begins. It has been demonstrated that copper-infused textiles can stop virus transmission from infected individuals. The fact that it combats COVID-19 and other illnesses like MSRA and Ebola is a plus. Additionally, even after numerous washings, the copper is still useful and sturdy. Additionally, BioLife offers copper air filters that are antimicrobial. These air filters purify the air and release copper ions to guard against bacteria and germs circulating in closed spaces like rooms and buildings. It offers ongoing security for up to 30 days.
Cannabis sector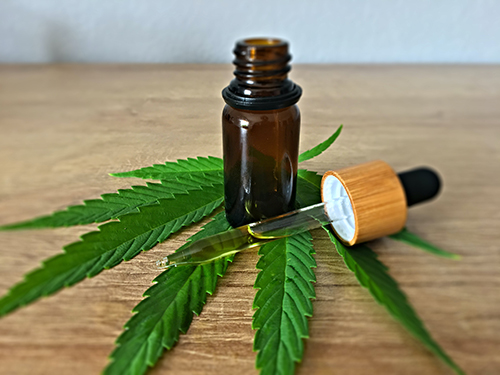 Regarding the potential of the market, entering the cannabinoid market is crucial. In the US, the market was worth $14.6 billion USD in 2021 and is expected to grow at a CAGR of 16.2% through 2030 to reach $60.4 billion USD. As previously mentioned, the ease of legislation and momentum growth for the use of cannabinoids for a variety of medical conditions led to a more significant market adoption—consumer numbers increased and awareness of cannabis and cannabinoid products increased.
Additionally, positive research claiming the benefits of minor and significant cannabinoids in treating a variety of health conditions has contributed to raising awareness about cannabinoid use. Growth was also supported by an expanding body of research examining how cannabinoids affect ailments like epilepsy, cancer, chronic pain, arthritis, metabolic problems, and neurological disorders. Life Beyond Numbers reports that 42% of CBD users stopped taking prescription medicines in favor of CBD products.
Another factor promoting growth in the US is the rising sales of cannabinoid products and the rising demand for cannabinoid products. Increased retail sales, online sales, and internet searches for cannabis and related products are all signs of growth.
The stock price is currently far from its 52-week high of $1.19 despite several news stated by the company throughout 2022. Now the stock is sitting at its 52-week low of $0.03. It will be crucial for the company to show revenue or positive updates regarding market share expansion. It will be the best way to attract investors and augment the company's market cap.
Bottom Line
BioLife Sciences (OTC: BLFE) is involved in 2 major sectors, US home gardening, and cannabis. Throughout 2022, the management board structured the company to support sales and expansion. The next for BioLife Sciences is to generate revenue to prove its products and business model are sustainable over time. We consider it risky to invest in the company as it hasn't generated revenue, but the riskier it is, the better the reward is.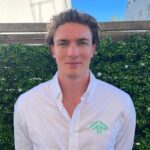 Marc has been involved in the Stock Market Media Industry for the last +4 years. After obtaining a college degree in engineering in France, he moved to Canada, where he created Money,eh?, a personal finance website. He then contributed to building Guerilla Capital, a Capital Markets company and FirstPhase Media where he is head of research. At10xAlerts, he writes articles and conducts interviews on many sectors, including technology, metals & mining markets.