Arizona Silver Corp (TSXV: AZS; OTCQB: AZASF) is a junior mining exploration company primarily involved in Western United States. The company owns four projects (100% ownership), all located in the mining-friendly jurisdictions of Nevada and Arizona
Company Overview
The company's projects are situated in Nevada and Arizona, the world's top 2 mining jurisdictions. These states offer excellent safety for Arizona Silver as they have strong mining jurisdictions and no geopolitical conflicts. Moreover, Nevada is the 2nd largest gold reserve in the world, and over 20 mines annually produce over 5M ounces of Gold.
Philadelphia property
The Philadelphia property comprises 30 claims, is a 100% controlled property, and is a historic high-grade producer. Initially discovered in the 1890s, the property was mined up to the early 1930s. The Philadelphia property is one of the few gold systems remaining in Western USA that has never been evaluated using modern exploration concepts. The property was first initiated through a lease of 11 unpatented claims in February 2019. In January 2020, the company paid $20k USD in cash to acquire these claims and issued 250,000 shares to the claim's owner. In November 2020, Arizona Silver bought out the existing 1% Net Smelter Return. This transaction enabled the company to have no future lease or NSR payments on the property.
In 2021, AZS drilling discovered a large-scale bulk tonnage target:
-115.85 meters grading 1.34 gpt Au, 5.78 gpt Ag
-103.70 meters grading 1.57 gpt Au, 7.6 gpt Ag
The first five drill holes showed solid results for the 2022 drill program (10,000 feet, or 3,000meters).
High-grade Gold and silver have been found in the Hanging Wall vein, including 32.90 gpt gold and 97 gpt silver from 85.73-86.71 meters. Green quartz signifies the richest existing deposits, a sight miners love to see in any drilling material.
Silverton Gold project
The Silverton Gold project is a Carlin-type (sediment-hosted disseminated gold deposits) exploration in Nye County, Nevada. The Silverton property began to be explored in the early 1980s. The property, acquired in August 2020, consists of 77 claims totaling around 1,540 acres.
Arizona Silver is currently leasing the property. The company must pay $25k USD each anniversary year perpetually. Arizona Silver also has an option to buy the property for $1.25M USD, with a retained 2% Net Sales Royalty (to the underlying owner of the claims) and a 1% Net Smelter Return (to the assignor of the lease). They could buy out the Royalty for US$1.25M and US $500k, respectively. The project does not have any work commitment.
Ramsey Silver project
The Ramsey Silver project is in Arizona, 2 hours away from Phoenix. The project covers 400 acres and consists of 20 claims (2 patented, 12 leased, and six owned). The 100% owned project with royalty buy-outs has lead and zinc present but not assayed. There have been intercepts of up to 46m with 304 gpt Ag. Historic production shows 1370 gpt Ag.
Sycamore Canyon property
The Sycamore Canyon property is in Southern Graham County, Arizona. The project consists of 37 unpatented claims. Values up to 31 gpt (0.903 opt) Au, and 458 gpt (13.34 opt) Ag, were collected from a 1-meter wide channel in a prospect pit from a total of 42 samples collected within the silicified breccias. In the southeastern end of the outcrop extent, the last samples collected contained between 1.34-3.02 gpt Au and 59.7 -208.4 gpt Ag.
Share Structure/Fundamentals
The company is led by Mike Stark (President & CEO). Mr. Stark's background includes corporate financing, investor relations, market support, and corporate strategic development. Throughout his 32 years of business in private and 27 years in the public sector, he notably worked with Exeter Resources and Extorre Resources.
Gregory Hahn is also an essential part of the company, with 43 years of experience in exploration and mine development. He notably formed Constellation (formerly known as Summo Minerals) and took it public on the TSX (199-2007), helped Marathon PGM Corporation be sold to Stillwater Mining for $170 million value at a +200% premium to market (2003-2010), and managed Marathon PGM Corporation increasing its market cap from $40M post-merger to $140M in eight months.
On April 28th, the company shared its financial statement for the three months ending February 28th. The company has a strong balance sheet with $6.6M in total assets and no debt ($612k in cash included). They have also exercised over 2 million warrants at 30 cents ($600k worth), increasing cash in the treasury.
Arizona Silver also has a great share structure. The company only has 76.7M shares fully diluted. Usually, many junior mining companies have this data above 100M because they need to raise cash several times through private placements. AZS has 64.4M shares issued and outstanding for 6,2M warrants (average price: $0.34/ average life: 3.73 years) and 6M options (average price: $0.23/ average life: 3.73 years). This means the company could raise $3.4M in additional cash when Arizona Silver has the leverage to exercise them. About the outstanding and issued share structure, it is built this way:
-Family and friends: 41% (26.4M shares);
-Insiders: 28% (18M shares);
-Institution: 9% (5.8M shares);
-Retail (or float): 22% (14M shares).
As an investor, you should strongly appreciate these numbers. 78% locked for only a 22% float; this data will enable the stock to have wider variations.
In general, Mike Stark and the board often buy market shares. Mike Stark bought ten times since the beginning of June, totaling 34k shares worth $11.4k.
The stock price witnessed a 52-week high of $0.60 (March 25th, 2022) and a 52-week low of $0.17 (December 8th). The company is valued at less than $20M, which leads us to say Arizona Silver is significantly undervalued. Other indicators (such as the RSI, oscillators, and Moving Averages) tell us the stock is OVERSOLD.
"All the money received from our recent private placements is put to work. For each dollar, 80% goes to the ground. Success will be beneficial for our shareholders.
Mike Stark, CEO
Bottom Line
Arizona Silver Corp (TSXV: AZS; OTCQB: AZASF) has strong fundamentals (with only a 22% float), constant insider buying, and signs indicating the company is strongly undervalued. The company's Philadelphia property is its forefront asset, with recently proven drilling and more results coming. Besides AZS' other projects (Silverton (Gold), Ramsey (Silver), Sycamore Canyon), their history records indicate the company could find great surprises.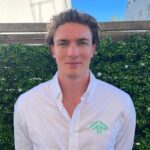 Marc has been involved in the Stock Market Media Industry for the last +4 years. After obtaining a college degree in engineering in France, he moved to Canada, where he created Money,eh?, a personal finance website. He then contributed to building Guerilla Capital, a Capital Markets company and FirstPhase Media where he is head of research. At10xAlerts, he writes articles and conducts interviews on many sectors, including technology, metals & mining markets.