Windfall Geotek (TSXV: WIN, OTC: WINKF) uses AI for mining explorations. Doing this has several advantages, as it notably reduces costs and increases the efficiency and success rate of the exploration. Windfall also improved its financial statements by reducing expenses and augmenting its revenue.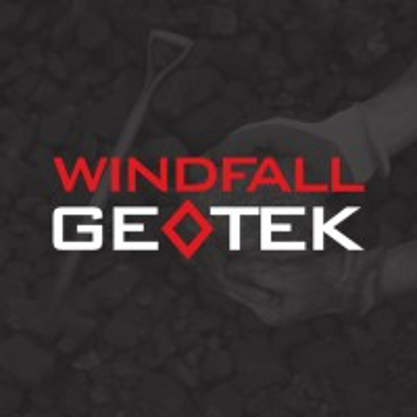 Why use AI?
Artificial intelligence is pervasive and will significantly influence the mining industry, which generates everything from Actinium to Zinc. Machine learning and artificial intelligence have a significant impact on the technology of mineral exploration. More and more exploration effectiveness and success rate.
In addition to assisting in the prospecting for artificial intelligence, the tech can map geographic areas. Geologists employ machine learning techniques to find ore. AI can then analyze millions of data points and learn from previous experiences. The technology then assists in identifying exploration locations and making more accurate predictions about potential mineral beds globally, offering current information for streamlining procedures in the mining industry. Also, it can study terrains and environments to improve site predictions.
Company Overview
Windfall Geotek AI technology analyzes geological data from various sources to generate the highest probable drill targets. Its technology works for all metals. The company takes geological data from multiple sources, including drill holes and rock samples, publicly available sources and others, to build models that can accurately predict where a particular metal or group of metals is likely to be found.
"Windfall Geotek brings both technology and exploration together, making the CARDS analysis one of the top tools that everyone should have in their toolbox when considering next steps in any stage of exploration. Geologists have had to physically walk unknown parts of the field to achieve first phase results where Windfall can provide highly probable targets and help reduce both cost and time on initial exploration programs. This, in turn with large datasets that Windfall can compute faster than the human brain can, helps further the knowledge of projects and accelerate programs in a sustainable manner".
Nathan Tribble, Geologist & Director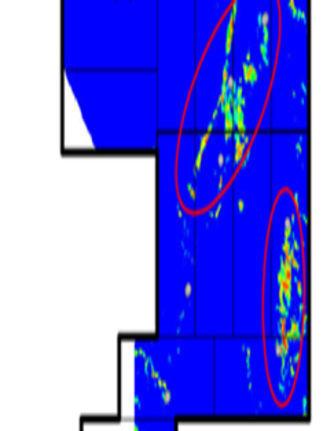 The AI learning system allows clients to drill with a better likelihood of success and a lower danger of missed holes. With Windfall Geotek AI, their partners can significantly increase the success rate of their greenfield and brownfield exploration programs and have a higher chance of extending mine life or making discoveries that lead to new mines.
Here are a few highlights the company already has:
Before beginning their drilling campaign in 2019 and 2020, Canada Nickel Corporation used data analysis to assist them in locating zones of mineralization.
These zones were later validated by drilling, resulting in a large nickel find close to Timmins, Ontario.
For the Bachelor Lake Mine, AI detected zones of gold mineralization in 2010, resulting in 25m of 10.2g/t gold that is now being exploited.
Thanks to Windfall's AI technology, Typhoon Exploration found new mineralized zones in previously undiscovered locations.
Increasing Digitization in Mineral Exploration
Two trends benefiting AI companies are the increased adoption of digital records in the staking and digital mapping using drones.
In the past, prospectors had to venture into the bush to claim ground for mineral exploration: Staking, which involves physically outlining the area by planting corner- and line posts and marking the claim boundary lines. The hubs and line posts are then marked using a metal tag.
Afterwards, the drawing of the staked land is sent to the local mining office to be reviewed and added to the register. This process could have been faster and more bureaucratic.
In Canada, provinces like Ontario wouldn't allow Online Map Staking until 2018.
In addition, paper Maps were still being used in many cases but are now becoming digitized with the increased adoption of Drone Technology.
For example, Ontario, in its 2022-2027 mining plan, announced the
"Ontario's Digital and Data Strategy calls for a digital first approach to data management, and that includes making sure OGS data sets are available online to companies anytime, anywhere in the world. As part of Ontario's Critical Minerals Strategy, the OGS will continue providing products, publications, services and a suite of digital offerings to help identify critical minerals exploration opportunities."
Share Structure / Financials
Windfall's last earnings were solidly improved YoY.
The company generated $70.8k over the previous quarter for a $340k loss.
The most significant expenses were general and administration costs, representing $310k.
In 2021, Windfall Geotek had $195k in revenue but realized a $954k loss.
Over the nine months, the company improved its revenue and costs. It generated $588k versus $552k and lowered its costs from $4.4M to $992k.
Regarding the balance sheet,
the company has $1.2M in cash and $2.47M in total assets for no debt.
Windfall holds several marketable securities worth $871k.
Its most significant ownership stake is in Puma Exploration, worth $228k for 1.2M shares, and Power Nickel representing $210k for 1.4M shares.
The company issued 133.6M shares, 8.26M options (avg. price: $0.10) and 19.6M warrants (avg. price: $0.25).
The company has no current plans to exercise either options or warrants.
Over the last year, the stock price remained steady. It had a 52-week low of $0.04, a 52-week high of $0.10, and now trades around $0.07 (March 28).
Business Model
The primary source of revenues comes from cash flow and asset generation by acting as a critical service provider to Exploration Cos. This strategy helps them avoid dilution and build up significant Equity positions in junior explorers.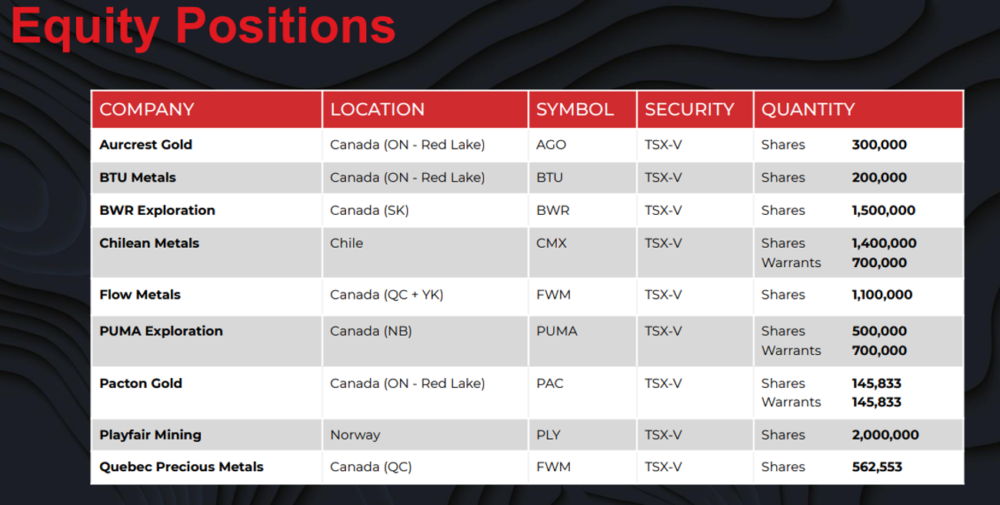 AI-Based Prospecting
Many governments have digitized data allowing innovative firms like Windfall Geotek to analyze large data sets at a minimal cost. Windfall utilizes its IP to find the best targets for staking and seek partnerships with companies at preferred terms. This approach provides Windfall with cash & equity and a portfolio of royalties that give shareholders an upside once any held portfolio properties go into production.

Bottom Line
Windfall Geotek's (TSXV: WIN, OTC: WINKF)'s technology will likely be increasingly sought after as the general public accepts the idea of Artificial Intelligence. Through Windfall's tech, mining companies—from startups to Tier One global clients –can increase revenue, lower expenses, and only slightly dilute their share structure.
Windfall's stock is a solid long-term investment.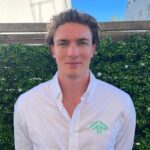 Marc has been involved in the Stock Market Media Industry for the last +4 years. After obtaining a college degree in engineering in France, he moved to Canada, where he created Money,eh?, a personal finance website. He then contributed to building Guerilla Capital, a Capital Markets company and FirstPhase Media where he is head of research. At10xAlerts, he writes articles and conducts interviews on many sectors, including technology, metals & mining markets.