Cannabis Investors have experienced disappointment—to say the least—over the last year. I won't go into the reasons here as they are well-known. What is interesting are the recent profound rallies in major Cannabis and juniors, characterized by improved prices and volumes that haven't been seen in what seems like forever. The top chart is Aurora Cannabis (NASDAQ: ACB) and Canopy Growth (NASDAQ: CGC), both poster stocks for the sector.

The price and volume rises don't have to do with product ingestion, with investors buying against pending Cannabis regulations with hearty and risk-oriented s positioning. Because less than half of U.S. states allow citizen-initiated ballot measures, in most states, the only way to reform cannabis laws is via the state's legislature. Polls show over two-thirds of Americans support making cannabis use legal, and around 90% support allowing medical cannabis, but lawmakers lag far behind the public.
Less than 24 hours before this article, U.S. Senator Majority Leader Chuck Schumer stated, "We have worked hard to get a common-sense agreement that allows legal cannabis businesses across America access to financial services while protecting the capacity of federal regulators to stop bad actors," Schumer said in a statement shared with Marijuana Moment on Tuesday. "This legislation will improve public safety, protect small businesses, and finally achieve action on cannabis reform. I intend to bring this legislation to the floor with all due speed."
Schumer made the remarks a day after Sen. Sherrod Brown, chairman of the Senate Banking Committee, told reporters that he hoped to advance cannabis banking legislation within the next six weeks, according to cannabis news outlet Marijuana Moment.
And the proposals are supported by President Biden.
The remarks and proposed regulation caused impressive rallies in the cannabis stocks. Cannabis use is illegal for any reason except FDA-approved research programs. However, states have enacted legislation permitting exemptions for various medical, industrial, and recreational services.
Perhaps the most significant change in the legislative discussions is reducing cannabis from a Schedule One drug to a Schedule Three, which is on par with over-the-counter Tylenol.
Another Cannabis positive is based on the SAFE (Simple agreement for future equity) development. A SAFE is an investment contract between a startup and an investor that gives the investor the right to receive equity in the company on certain triggering events, such as Future equity financing (known as Next Equity Financing or Qualified Financing), usually led by an institutional venture capital (V.C.) fund.
These securities come with risks and are very different from traditional common stock. Indeed, as the Securities and Exchange Commission (SEC) notes in a new Investor Bulletin, notwithstanding its name, a SAFE offering may be neither "simple" nor "safe."
Most importantly, The SAFE Act aims to prevent banking regulators from penalizing.
Banks for providing services to cannabis businesses prevent proceeds from cannabis-related companies from being subject to money laundering laws and enable loans and financial services to cannabis businesses.
The bipartisan Secure and Fair Enforcement Banking Act, which has been touted as the solution to the primarily cash-based nature of the cannabis industry, is scheduled for a committee vote on Sept. 27.
So, as noted, the pending regulations will, and have been favorable for Cannabis shares.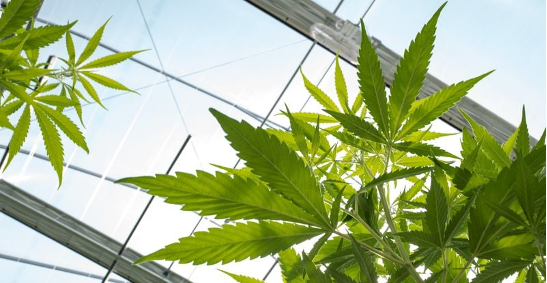 As a final point, here is a chart of the POTX (Global X Cannabis ETF) on the NASDAQ.
One compelling junior story is Nevis Brands . A unique company that produces cannabis-infused drinks recently took its product, the most popular 'Major,' into its sixth state.
"The global CBD based Beverages Market size was valued at USD 4.52 billion in 2022 and is growing with a CAGR of 25.6% during the forecast period (2023–2031). These properties of CBD are attracting the attention of many people who were skeptical about using the product, which, in turn, is creating several untapped opportunities for the CBD beverages market in North America." (Straits Research)
First, it provides some of the top U.S. and globally (MajorTM) available cannabis beverages. Second, the process used in production is a proprietary water-soluble emulsion technology. The technology, dubbed SōRSE, enhances the taste and makes the drink enjoyable with an impressive onset time of 8-15 minutes, an industry-leading time.
Instead of rolling your own and making a mess and bugger lungs, NEVIS provides cannabis in a smooth, tasty beverage. No muss. The effects take 8-15 minutes.
The sector looks like it is off life support and a position in a quality junior such as NEVIS may prove both proxy and profitable.