If the mid-1990s saw the introduction of online payments (The Stanford Federal Credit Union is credited as the first organization to offer its clients an online payment system), the sector witnessed tremendous growth with Covid-19, which pushed regular consumers to buy online. If the pandemic is weakening, online payments remain, and the market keeps growing. It represents an investment opportunity, and many small-cap companies could become essential players in this industry.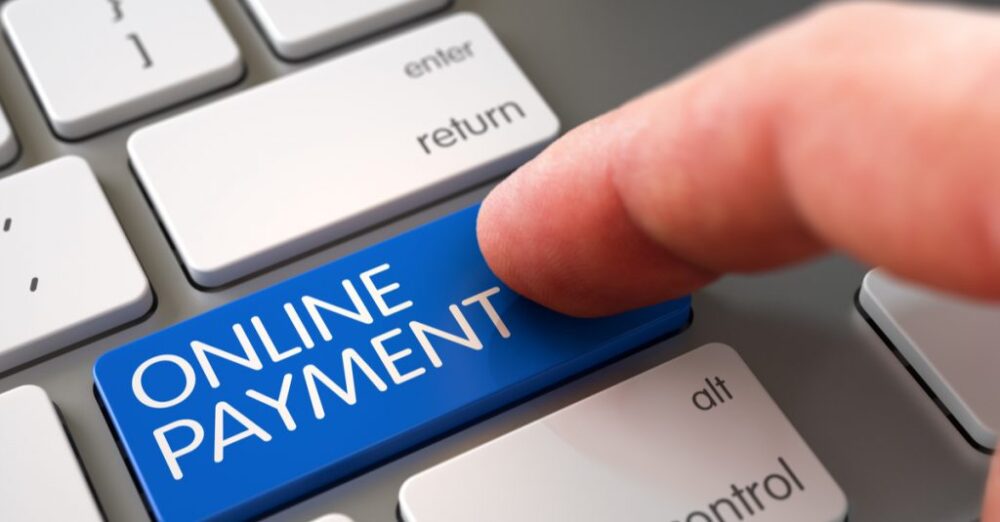 The Online Payment Market Keeps on Growing
The online payment sector will interest you if you are looking for a market with an "endless" growth opportunity. With the Covid-19 pandemic reducing human interactions, consumers found their happiness online, and online payments became a regular habit, first during the lockdowns and then in our day-to-day lives. Both companies and consumers saw in this technology the opportunity to save time by buying/selling online. According to many surveys, online payments should constitute a more prominent aspect of our buying routine. Another important data is digitalization is boosting the payment market. Smartphones and high penetration of internet connectivity buoy the demand for mobile payment transactions.
The global online payment market was valued at $3,286.52 B in 2019 & is projected to reach $17,643.35 B by 2027, at a CAGR of 23.7% in the forecast period.
Future catalysts will occur in the sector, including incorporating Artificial Intelligence to increase the transactional volume and enhance payment processing. Governments are also pushing these platforms to augment security and transparency, reducing corruption and fraudulent activities. For example, India's government saved almost USD $8.8B by adopting the online banking payment mode in its fuel subsidy program during 2013-2020.
Readen Holding (OTC: RHCO) Has Everything to Become a Significant Player
Among many competitors, Readen Holding reveals to be an underdog in the industry. The company has decided to pursue an investment strategy focusing on payment, e-commerce, and supporting infrastructure technologies. The company acquired OkePay in 2021, a go-to solution for all online payment needs. Okepay is a payment solution that enables a merchant to accept all payment methods supported by an easy integration process. The company also owns OkeApp, an intercompany of OkePay, which helps participating merchants incur no direct payment fees. Merchants benefit from above- and below-the-line marketing campaigns provided by OkeApp. On August 3, RHCO announced a new development of OkeApp. The company launched Oke Travel Club. This development is a worldwide selection of travel-related services and products designed to offer OkeApp members significant price reductions on all travel needs globally. The membership program will provide a selection of 1 million+ locations of hotel and resorts, 205,000+ retail shops, 60,000+ restaurants, 45,000+ car rentals, 500+ airlines and 50+ major cruise lines.
If the company's products are great, its revenues are even better, as shown in the previous quarter. Readen Holding's financials kept improving, with a 634% increase quarter-over-quarter (2022/03/31 financial statement). The company even reported a shallow income of $66K. These positive revenues were carried by the ongoing development of OkeApp and the increased revenue in Readies. RHCO also mentioned that its Fintech division, including OkePay, OkeApp, and Readies, has recorded a 700% revenue gain in January 2022 compared to December 2021. January's revenue approximately equaled the division's total revenue in the last six months of 2021.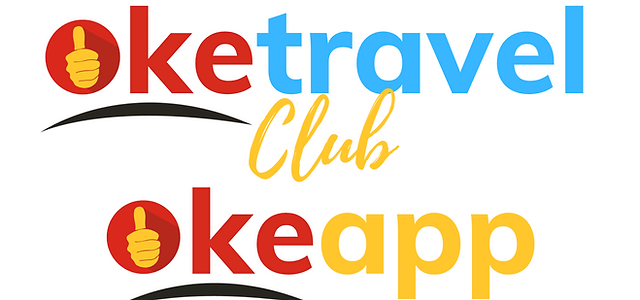 On August 26, the company shared its improved financials for the period ending June 30, proving the company is headed toward the right direction. Readen Holding's revenue was up 283% compared to 2021 and achieved impressive Earnings from Operation, up 25% year-over-year. The company has, however, reported a loss in Net Profit due to the underperformance of the share price in Tianrong Medical Group, Inc. (OTC: TNMD). The company ramps up pretty fast and should outperform in Q4 2022 with the full launch of OkeApp, and the Angelo Mermer investment.
E-commerce and Retails section of RHCO is also welcoming a bright future, with both Neckermann Direct and Two Percent are fully operating. RHCO has successfully transformed the 90 years old retail brand Neckermann into a B2C E-commerce Platform, and it is bringing Asian products to European customers.

Quote from Readen Holding financial statement.
Most Recent News
Readen Holding (RHCO) announced on August 24 multiple amendments to previous transactions. To give some retrospect, the company acquired early 2021 64 acres of the prime real estate alongside the Rhone River in France and planned to develop 690 houses, villas, and apartments for sale and lease. To complete this transaction, the purchase price was 15M shares of RHCO common stocks. Due to multiple tax and legal issues, the selling party failed to deliver the required documents for constructing permission. Nevertheless, Readen Holding has found a positive outlook. The company has agreed with Angelo Mermer (Turkey's largest holder of marble reserves) to sell the real estate. The transaction is worth EU $2M and was converted to a 50% discount into 200 shares of Angelo Mermer (5% of total Angelo Mermer shares) and is worth approximately USD $5M, according to Baker Tilly.
Despite the cancellation of the real estate acquisition, RHCO has honored the deal with ANGELO MERMER. Instead of real estate, RHCO has paid ANGELO MERMER with 15 million shares of RHCO common stocks restricted. RHCO now has the right to handle the sales and export of ANGELO MERMER's raw onyx marble blocks into China. Such exporting operations have started recently, with marble blocks being sold and shipped to China and Italy.
"Even though the real estate deal did not work out, we have full confidence in our investment in ANGELO MERMER. That's why we want to continue to work with ANGELO MERMER. With Turkey's currency and liquidity crisis, we realize the opportunity to minimize the cost of marble export, thus increasing the profit margin on the export of the products. Trading onyx marble to China would bring us sizable profit for years to come."

Richard Klitsie, CEO
What to Remember
The Online Payment market is expected to grow at a CAGR of 23.7 to reach $17,643.35 Bn by 2027;
Readen Holding (OTC: RHCO) has recorded a 700% revenue gain in January 2022 compared to December 2021;
The company generates profits;
RHCO honored its deal with Angelo Mermer and has the right to handle the sales and export of ANGELO MERMER's raw onyx marble blocks into China.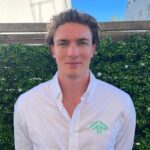 Marc has been involved in the Stock Market Media Industry for the last +4 years. After obtaining a college degree in engineering in France, he moved to Canada, where he created Money,eh?, a personal finance website. He then contributed to building Guerilla Capital, a Capital Markets company and FirstPhase Media where he is head of research. At10xAlerts, he writes articles and conducts interviews on many sectors, including technology, metals & mining markets.