Predictmedix Inc. ("Predictmedix" or the "Company") (CSE: PMED) (OTCQB: PMEDF) is an emerging provider of rapid health screening solutions powered by the Company's proprietary artificial intelligence (AI).

Analogous to a hot recent topic, PMED's tech could be categorized as 'HealthGPT'.

Here is the Company presentation. There is lots more. In this case, cutting-edge medical technology, and AI-powered diagnostic tools, are particularly interesting, exciting, and potentially very profitable.
Predictmedix (CSE: PMED | OTCQB: PMEDF) is a Life Sciences technology company developing AI- and provide tools for medical professionals to better care for patients.
As an investor and a potential patient, why should you care?
The technology is delivered by a portal frame that looks almost like an airport passenger screener.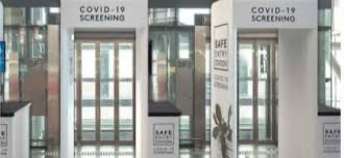 Safe Entry is positioned at the forefront of workplace health and safety solutions. The global workplace safety market is projected to grow from an estimated USD 14.2 billion in 2022 to USD 26.7 billion by 2027 at a Compound Annual Growth Rate (CAGR) of 13.5%.
Further, AI utilized in health care is projected to grow from $14.6-billion (U.S.) in 2023 to $102.7-billion by 2028 — a 47.6-per-cent CAGR [compound annual growth rate].
"Our team is diligently working towards the goal of Safe Entry being in thousands of hospital triages worldwide. We believe our technology will drastically improve patient care and reduce the strain on already over-extended healthcare workers, " commented Dr. Rahul Kushwah, Chief Operating Officer at Predictmedix."
The key to PMEDs is the Safe Entry technology. As the subject stands in front of the unit, it can detect infectious diseases such as Covid, Screen for Impairment—more accurately than breathalyzers. The technology can also see signs of mental disorders such as depression, dementia and Alzheimer's.
For the patient/individual utilizing the Safe Entry system, it is contactless, non-invasive and does not collect personal information. The technology is currently 95% accurate on a negative predictive analysis for identifying symptoms. However, because the artificial intelligence (AI) algorithms are continually learning, that percentage will increase as more data is collected. (PMED Website) The more subjects, the more the AI can refine and become more receptive to detecting various conditions.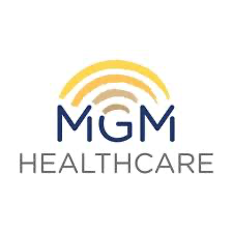 "The team at MGM has found Safe Entry to be ideal for hospital settings to non-invasively screen patients for various conditions by checking vital signs. We found Safe Entry to be very accurate at reading vital signs such as temperature, heart rate and respiration rate. Our overall assessment of Safe Entry has been quite positive as it has been used in various settings during the peak of the Covid outbreak within our hospital. Safe Entry was deployed at MGM for over 18 months, making several upgrades to their AI algorithms and models and now reached a mature stage of commercialization," read the independent clinical report from MGM dated February 2023.
While measuring physical statistical abnormalities are measured to prove infectious diseases, the method for unearthing cannabis, drug or alcohol or opioid impairment is exceptional. And again, the more results, the more refined the results as the AI algorithms learn.
"As the Company says it more succinctly than I, the technology utilizes Multispectral devices and sensors to capture data from non-visible wavelengths from which we can extract features associated with impairment. Our AI algorithm analyzes these features, and the decision is made whether the individual shows signs of impairment."
While the technology and future development should be enough to interest investors. Its primary benefit is the speed and accuracy with which it detects conditions, making it a massive time and money saver for global healthcare systems. The commercial use keeps employees safe and healthy. The fact that the system never retains personal information is also a significant plaudit to the technology.
A penultimate word from the Company: "It's our commitment to scale Safe Entry in 2023. With our network of partners and industry leaders, we believe we are on our way to meeting significant revenue and scalability goals. As always, we strive to build shareholder value through our technology portfolio, medical journals, and validated technology – all of which will allow us to create a significant impact in the marketplace in 2023 and beyond. To this end, the company is currently engaged in discussions with a number of large enterprises for potential commercial deployments," concluded Dr. Rahul Kushwah.'
While the company has no direct competition, comparables such as Cannabis Technologies Inc BLO: CNSX (cannabis breathalyzer company) trades at a $48 mill market cap vs PMED at CDN$12 million.
Time to results for competitor Hound Labs which is planning an IPO and has raised CDN$130 million to date. Hound's breathalyzer test takes 20 minutes.
PMED's takes 3-5 SECONDS. Yes, that's correct 3-5 seconds.
To extend the comp, Hound's 20 minutes timing for one test, Predictmedix could potentially do 240-plus tests at 5 seconds each in the same time frame.
AI in Healthcare is a hot space and PMED has the technology and plans to eventually dominate. It has a solution for an unmet need and a high margin recurring business model. As well, it is currently undervalued to further enhance all the other developments and potential.
All are reasons to flag it, watch it or maybe own some as the healthcare sector remains dynamic. The sector is always looking for cutting-edge technologies that have the potential to become a significant diagnostic tool, resulting in the more judicious use of scarce healthcare funds.