Element79 Gold Corp. (CSE: ELEM) (OTC: ELMGF) (FSE: 7YS) is a mining company focused on gold, silver and associated metals and committed to maximizing shareholder value through responsible mining practices and sustainable development of its projects. The properties are in Ontario, Nevada, and Peru.

Let's start at the end and work our way back.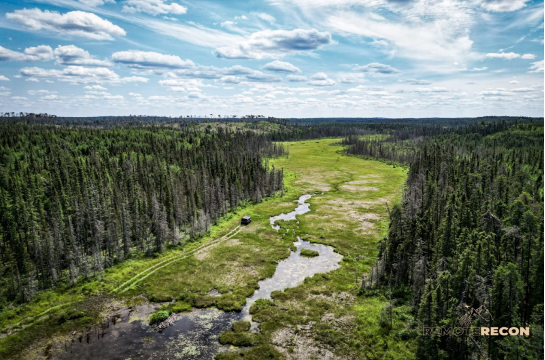 "We are thrilled to see and share the progress on the Dale Property work plan and the positive impact of the strategic decisions to both to work with the NorOnt group and bring in state-of-the-art equipment like the SHERP CENTAUR to enhance our team's capabilities on the ground," remarked James Tworek, CEO of Element79. "The completion of the work program and upcoming results further demonstrates our commitment to the continued development of the Dale property and success of the Synergy Metals Corp anticipated spin out."
Dale Property
The 100%-optioned Dale property is located within the Swayze greenstone belt of the Abitibi sub-province 100 km southwest of Timmins, Ontario.
Notable achievements include (Stolen from the PR)
Sampling in the iron carbonate zone revealed consistent low-grade gold values.
Resampling at various locations and conducting hand-stripping to expose and sample areas with gold concentrations exceeding 0.5g/t, Including up to 1.1 g/t
Highly anomalous Molybdenum up to 0.3% associated with two gold samples, which returned 1 g/t, suggests some similarities to the world-class Hemlo Gold mine.
Identification of new areas of interest for future exploration.
Channel cuts were taken in the central gold-bearing zone.
Completion of LIDAR image surveys.
Opening up existing forest roads for future exploration, enhancing accessibility.
"The transfer of the Dale property to Synergy Metals will help unlock the property's true value and potential while allowing the Company to continue focusing on its core assets," said James Tworek, President and CEO of Element79. "The spin out and sale of Synergy Metals will also provide additional capital for the Company's growth and offer Element79's shareholders an opportunity to participate in a new independent exploration-focused company with a promising gold project."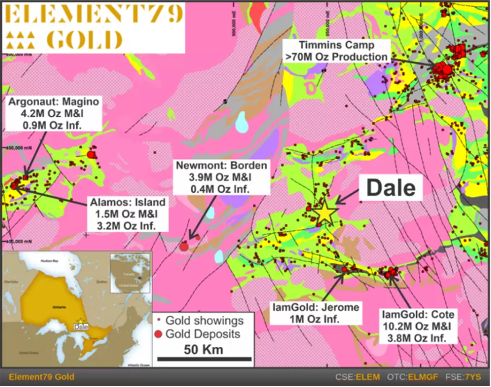 As investors will note, ELEM is not just your average 'shovel in the ground' or 'on-site' mining company. Instead, the Company is a miner, an explorer and, most importantly, a closer of deals that benefit shareholders. The Synergy deal, as mentioned above, s a good example.
Dale Results (Complete table is here—scroll down a bit when you arrive)

Unlike many of its peers, the Company has announced a clear corporate growth path through 2023 and beyond. The Company also directly addresses the focus on critical properties, enforcing the priority of spinning off extra land packages around its Maverick property. As you can see, ELEM is smack in the middle of excellent properties and companies, which merely enhances its ability to find and deal with properties to raise money to focus on its core properties.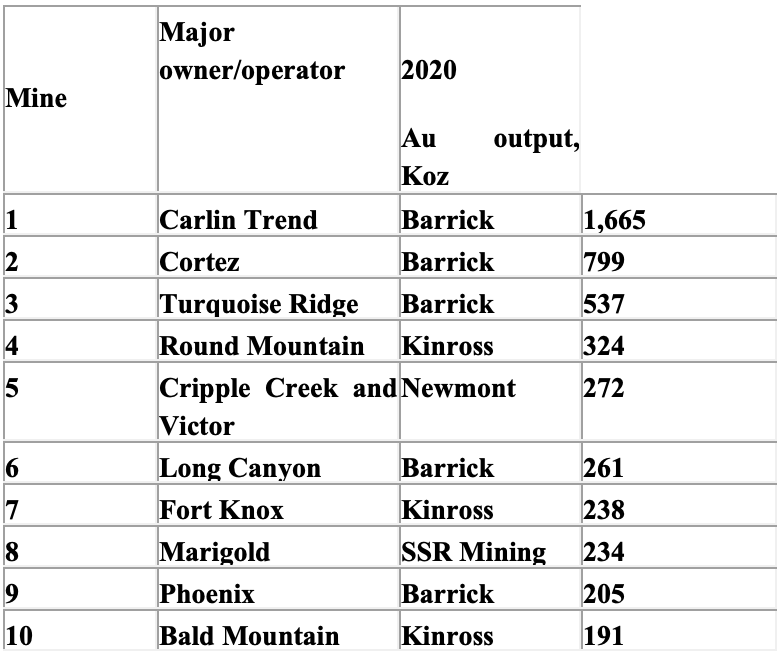 Given the almost holistic approach, ELEM appears to be a unique concept among junior miners. The in-depth results in the Dale confirm its strength as an exploration company, and the myriad of strategic deals belie any opinion that ELEM is an 'average' junior. Investors need to view ELEM as a proxy for precious metals, particularly gold, given project locations.
Unique Exploration Technology
SHERP CENTAUR," an amphibious vehicle, has opened up more areas for exploration. (And it's way cool looking.) Why is it so beneficial? "Granting access to previously challenging areas and enabling the expansion of their work in the first area of anomalous gold and iron-carbonate alteration to assess the potential of a larger/higher grade zone beneath the currently identified anomalous zones."
To further enhance prospecting and exploration results, ELEM hired NorOnt Group. "Our extensive array of services encompasses but is not limited to full exploration support, professional geological services, geotechnical services, mapping, earthworks, equipment solutions, project management, and logistics."
Noront Group represents the third prong for investors;
First, careful exploration and development of properties in areas proven prolific.
Second, to make strategic deals that benefit shareholders and raise exploration capital.
Third, the use of focused technology (NorOnt as an example) to boost its technical mining process and ensures the mitigation of environmental concerns.
Given all the actions and progress of ELEM and even the fact that it is in the very junior stage (2.5 mill Market Cap), it appears that management is doing the right thing for shareholders even if the share price is low.
That's my 2 cents worth. I own some, by the way.