Swarmio Media (CSE: SWRM; OTC: SWMIF; GR: U5U) is a technology company focused on deploying its proprietary end-to-end gaming and esports platform, which enables telcos to monetize their gaming customers.

And the winner is; "We are extremely honoured to have been recognized by the Pacific Telecommunications

Council and to have won the award for Outstanding Applications Company for our Ember gaming and esports platform," commented Vijai Karthigesu, CEO of Swarmio. "To have been considered alongside such a prestigious list of finalists was an achievement. Having launched the Ember platform to millions of gamers in partnership with several of the largest telecommunications companies in the world, I look forward to sharing more developments with our shareholders in 2023."
Swarmio is a small company (Market Cap CDN$10million). Fifty-two-week price range is CDN$.05 to CDN$0.90. While past performance, etc., this group is in touch with its market globally and has a history of releasing tasty partnerships where they are the value add, particularly for telcos who want to keep or at least satiate their customer user bases. Given the churn rate of telcos (10% -70 % GLOBALLY), SWRM delivers a product that slows that number as customers are tied to the gaming platform.
In light of that chaotic churn rate, SWRM has carved out a niche to help telcos to retain customers by tying the unique gaming platform to the host.
"Ember gives telco subscribers access to a global gaming hub where they can create communities, a detail crucial for any brands targeting gamers," said Aseef Khan, VP of Gaming & Esports at Swarmio. Swarmio will partner with telcos to deliver Ember to their large customer bases. There has already been significant interest in Ember from partners across multiple territories as they seek to engage and grow gamer subscribers."
The need to keep subscribers is now paramount. Robust and adaptable gaming may be the key. Churn rates (customers switching providers) are exceptionally high in the telecom sector, averaging between 10 and 67% annually. It is estimated that 75% of the 17 to 20 million subscribers signing up with a new wireless carrier yearly are coming from another wireless provider.
SWRM recently announced significant progress with its GCash relationship with owner Mynt, a subsidiary of Globe Telecom Inc, and its integration into the Ember platform.
GCash is a cashless mobile banking system (wallet) that is the preferred digital wallet in the Philippines, with an average of 60 million users in the region in 2022, accounting for 83% of the adult population. GCash has been integrated into SWRM's fintech solution 'Swarmio Pay.'
Vinicius Esteves, Senior Vice President of Fintech for Swarmio, commented: "This is a very significant milestone for Swarmio. Giving gamers alternative payment channels is extremely important in markets such as APAC, where many gamers cannot readily access a credit card or bank account. We expect this integration to facilitate many new and recurring transactions within the Ember platform while also opening up opportunities for cross-promotion with game publishers in the future." Smartphones represent a robust growth area, particularly in the Asia-Pacific region.
Asia-Pacific is anticipated to hold the largest market share in the gaming industry, with China, Japan, and South Korea showing high potential for market growth.
The rapid growth of mini-games played within mobile apps, such as WeChat, without installing another application necessitates the expansion of China's gaming business.
Japan has been one of the prominent players in the gaming market with the rapid growth of technological adaption and the presence of many leading gaming companies, such as Sony, Nintendo, Konami, and others, for decades in the country.
Japan is witnessing many acquisitions and partnership strategies by prominent players to expand its foothold in the region. For instance, in November 2021, the Japanese publisher Sega partnered with Microsoft to form a strategic alliance to use the Microsoft Azure cloud platform to develop the Super Games platform.
Korean companies have been targeting growth opportunities by investing in other parts of the world. According to the company, the highly anticipated cross-platform game had drawn 7.46 million pre-registrations, a record in the country, trumping NCSOFT's other hit MMORPG "Lineage 2M", which drew 7.38 million users.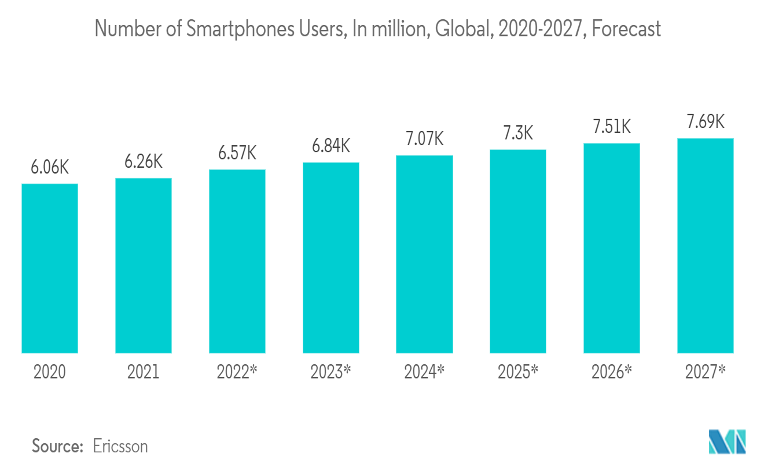 Bottom Line
SWRM continues to make aggressive inroads into the Gaming and eSports market
The esports market is estimated to be worth CDN$ 2.32 bn by 2025.
"At the start of 2022, a group backed by the Saudi Arabian government bought two of the biggest esports tournament operators in the world, ESL and FaceIt," he explained. "I think we'll see more of this happening, and it will be a big trend in 2023 and probably beyond."
Over 500 million people watched esports online last year; the most significant events, such as the League of Legends world championship, attracted more than five million viewers.
Video gaming is one of the world's biggest leisure industries. Globally, it generated some $180bn in revenue last year, more than the film and music industries combined. There are an estimated three billion gamers worldwide, more than a third of the world's population. As a result, vast numbers play esports: one of the most popular games, Rocket League, has more than 80 million players worldwide. (The Week UK)
The sector has long passed the guy in his basement. It has become a genre, a lifestyle for both men and women, and a huge money maker with lots of growth ahead.
Pretty sure that SWRM is likely an excellent proxy to place you solidly in the 'Game.'