Let's talk Pink Sheet stocks. And then a couple of good candidates. Including one that is actually one of the largest stocks in the world.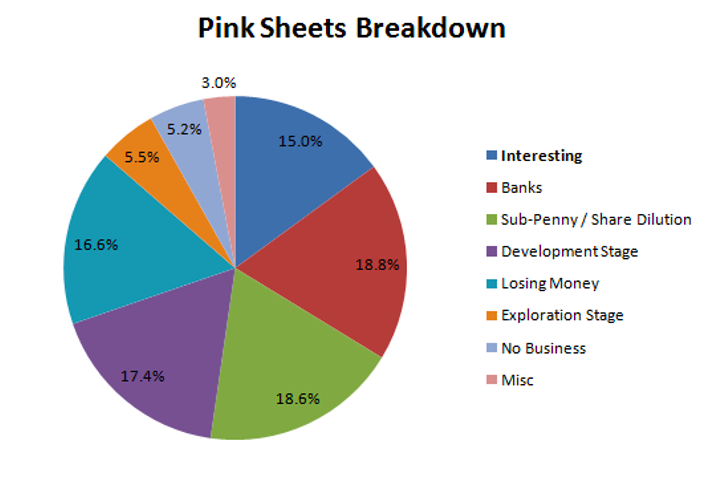 Pink sheets are listings for stocks that trade over the counter (OTC) rather than on a major U.S. stock exchange. Many pink sheet listings are stock shares in companies that cannot meet the requirements for listing on a major U.S. stock exchange like the New York Stock Exchange (NYSE).
Salient Points:
Low-priced penny stocks. Mainly.
Trade for less than $5 a share
Tend to be highly speculative
Companies may choose for lower listing cost
Avoids more stringent regulatory listing requirements
Roughly 11,000 listings.
Two primary platforms for the listing of over-the-counter securities, OTCBB and pink sheets
Check out Investopedia, so I don't have to simply list stuff.
Examples:
Readen Holding Corp (OTC: RHCO) is a listed venture capital corporation with over 30 years of activity. The Company has a long history of engaging in the retail trade. More recently, it has been active in the Fintech, Online Payment and E-commerce industries, a vast potential growth sector es-North America. RHCO has subsidiaries and liaison offices in Europe, Asia and New Zealand.
Readen's strengths are acquiring distressed assets, selling the weak parts, and growing the best assets. The free App is available in all the usual places. The Company is aggressively pursuing an uplisting to the OTCQB. It hopes to conclude this year.

RHCO reported an increase in Revenue of 634.42% compared to the quarter ending December 2021, which is also a year-over-year increase of 161.39%. After two previous quarters of a minor loss, the Company has recorded a nominal profit, and its Net Assets saw a rise of 1.99% compared to last year's end.
Here is a link to what can only be described as historically impressive quarterly results. While the concept is simple, there is no predicting what businesses will be added to the mix. Given the provenance of the executives, the risk/reward scale seems to tilt to the latter.
Readen is an aggressive trader with a 52-week range of USD$0.02 to USD0.21. Not a bad run for a pinkie.

Lots more to this one. Lots.
Next? Pharmagreen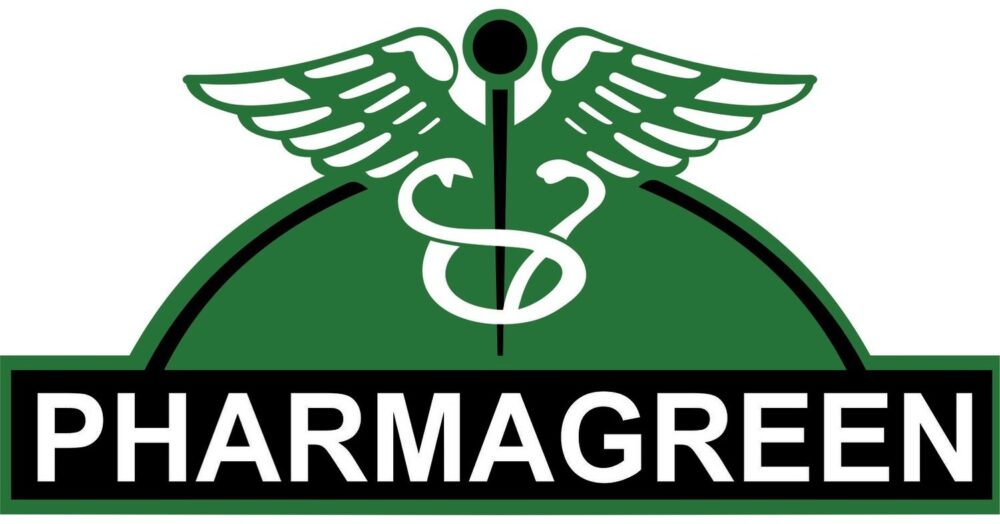 Pharmagreen Biotech, Inc., (OTCQB: PHBI) ("Pharmagreen" or the "Company") provides the highest quality starter plantlets utilizing a proprietary tissue culture process, "Chibafreen," to licensed cannabis cultivators and CBD / CBG hemp farmers.
Peter Wojcik, CEO of Pharmagreen, stated, "We are laser-focused on getting revenues started with the lowest CAPEX as soon as possible. We plan to create products based on the whole plant and fungi, thereby maximizing the beneficial and therapeutic effects, the same approach we use with cannabis. Once the micro cannabis license gets approved, we will add cannabis-based products, both stand-alone and combined with other ingredients, to target specific ailments and help people prevent illness first."
Unique companies are always more interesting to write about. PHBI is such an endeavour and encompasses legs in the plant market, therapeutics and therapies and growth logistics that, by their nature, improve the revenues and lower the cost of customers. The word 'Proxy' once again rears its potentially good head.
Services attributed to Pharmagreen will include Good Manufacturing Practices (GMP) certification for its Tissue Culture facilities, Cold Storage of plantlets, and Nurseries. Pharmagreen future brand of products will focus on manufacturing and marketing Cannabis products for medical and recreational markets in Canada with an eye on international calls. (LinkedIn Page)
And now the big boy/person pink tease.
Tencent Holdings Ltd ADR (OTC:TCEHY) is a leading internet content & information business based in the US. It opened the day at $39.66 after a previous close of $39.59. During the day, the price has varied from a low of $39.45 to a high of $39.91. The latest price was $39.58 (25-minute delay). Tencent Holdings Ltd ADR is listed on the PINK and employs 116,213 staff.

Founded in 1998 with its headquarters in Shenzhen, China, Tencent's guiding principle is to use technology for good. Our communication and social services connect more than one billion people worldwide, helping them keep in touch with friends and family, access transportation, pay for daily necessities, and even be entertained.
Tencent also publishes some of the world's most popular video games and other high-quality digital content, enriching interactive entertainment experiences for people around the globe.
Tencent is not directly listed on US exchange. It's listed as an ADR on the pink sheets exchange. ADRs are not the actual stock of a company. It's a receipt type that represents an actual share. It stands for "American Depository Receipt." Many international brand companies' ADRs on the US exchanges are listed as ADRs. These companies do not directly participate in the US exchanges.
Impress your friends. From acorns…
Give Readen and Pharmagreen a stern look.