Fandifi Technology Corp. (CSE: FDM) (OTC: FDMSF) Fandifi is a crowd-based and system-generated prediction fan engagement platform. The platform runs on an associated neural network tailor-made for content creators to increase the gamification of their content and enable fan engagement within their communities regardless of distribution.

Fandifi also operates www.fandomart.com, an NFT marketplace where rewards can be bought, sold, or traded on a blockchain-agnostic platform.

"We are honoured and excited to participate in the LVL Up esports business arena. Being able to network with leading brands, influencers, platforms, publishers and other esports industry leaders will provide us with a fantastic opportunity to raise brand awareness and market positioning for Fandifi's fan engagement platform. We're looking forward to connecting with new and prospective partners while showcasing the Fandifi platform," states David Vinokurov, Fandifi CEO and President.
This recent news is compelling for FDM shareholders and investors.
This key gaming/award and industry event is December 11-13th, 2022, and is a trade/gaming show in Las Vegas that allows the key industry players and up and comers comingle and do deals, build relationships and extend their brands.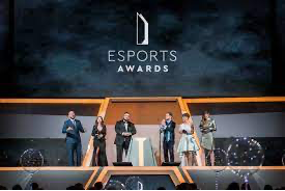 "The Esports Awards is dedicated to showcasing top-class performance and innovation from, amongst others, the players, teams, media, hardware providers, games, events, and personalities within the scene. Giving credibility to this process was fundamental for all involved, and our Esports Awards committee closely monitored the integrity of every step".
The Business Conference runs alongside the gaming and awards. The event is structured to access and hear thought leaders, attend panels, mix, mingle and make/meet new contacts.
Obviously, the business opportunities are peerless.
And there is golf. Lots of golf.
More?
Fandifi recently completed its organic beta sign-up campaigns exceeding initial expectations, and has now opened up the platform to feedback from its Beta Community. All comments and technical feedback should be provided back to the Company by Fandifi players using the Company's expanding Discord community. Fandifi has released both Sports and Esports-focused demo videos on YouTube as well.
The Company presentation is here.
Frankly, your interest should be peaked after all this great news and the aggressive development and marketing to date.
If not, I can't help you.