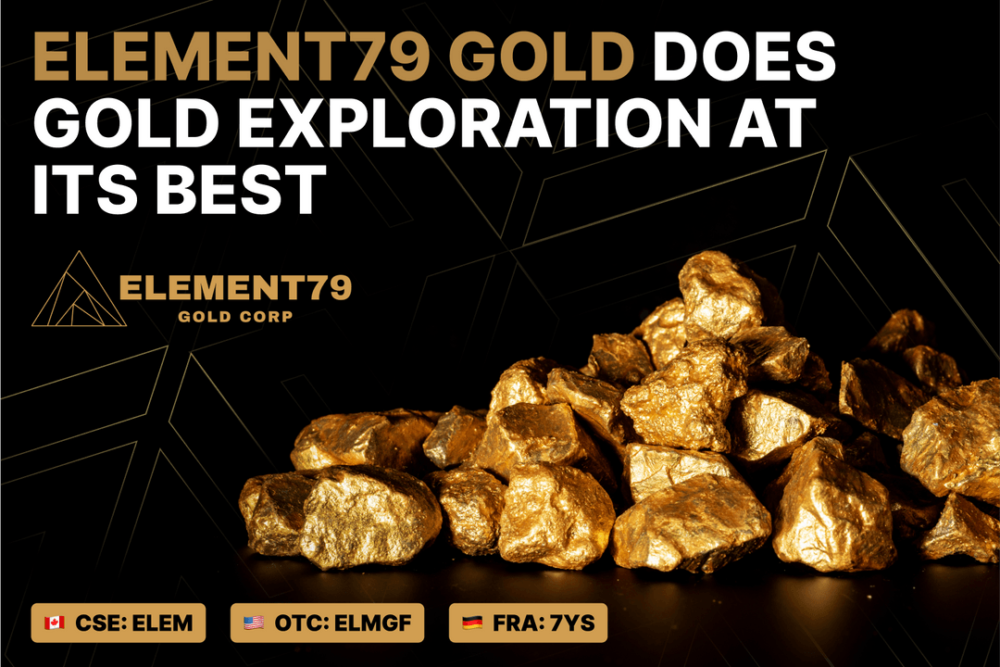 Element79 Gold (CSE: ELEM) buys, explores and develops mining properties for precious metals. A 43-101-compliant, pit-constrained mineral resource estimate (MRE) was recently completed on Element79 Gold's flagship Maverick Springs Project between the Elko and White Pine Counties in Nevada, USA. This project is situated in the renowned gold mining region of northeastern Nevada.
Company Overview
The primary objective of Element79 Gold (CSE: ELEM) has been to increase value for investors through the purchase, exploration, and development of premium metal-rich properties. On December 23, 2021, Element79 Gold acquired the Battle Mountain Portfolio, which consists of its flagship Maverick Springs Project and 15 other Projects in the thriving gold mining region of northeastern Nevada. The Battle Mountain Portfolio, one of Nevada's largest mineral land packages, is surrounded by the biggest producing mines in the state and has over 2,000 patented claims. Significant historic drilling has been completed, with some projects producing noteworthy results:
-Elder Creek – 155 holes, up to 3.19 g/t Au over 38.96 meters Clover
-104 holes, up to 25.3 g/t Au over 9.75 meters
-Long Peak – up to 8.02 g/t Au and 174 g/t Ag over 9.14 meters
The Maverick Springs Project spans 247 unpatented claims covering roughly 4,800 acres near the Carlin Trend, a belt of gold deposits that is about 5 miles wide and 40 miles long and is one of the richest gold mining districts in the world. It has produced more gold than any other mining district in the US.
The Maverick Springs Project is located just 30 kilometers northeast of Kinross's Bald Mountain Mine. Maverick Springs is a silver-rich sediment/carbonate hosted deposit located adjacent to the famous Carlin Trend which hosts some of the largest gold deposits in the world, such as Nevada Gold Mines' Carlin Mine, a combination of Newmont Corporation's Carlin Mine and Barrick Gold Corporation's Goldstrike Mine, which reported 1.665 million ounces of gold produced in 2020. As of 2019, the Carlin Trend as a whole has produced over 92.5 million ounces of gold since the original Carlin Mine went into production in 1965.
Nevada is renowned for its large epithermal deposits rich in silver, such as the Comstock Lode and Tonopah Districts, in addition to its Carlin-style gold deposits. Research by the authors of the most recent MRE suggests that Maverick Springs is comparable to epithermal deposits that are rich in silver. Maverick Springs is a blind deposit that consists of a zone that is 30 to 120 meters thick and flat-lying, with oxidation that is pervasive up to 120 meters and intermittent up to 270 meters. Maverick's potential epithermal nature opens the door to the possibility of additional mineralization above this flat-lying zone, which could have a significant favorable effect on any potential open-pit mining in the future.
Additionally, the business owns a variety of Peruvian projects. There, the company's strategy is to conduct exploration, develop a mine plan, review earlier workings, and explore identified surface and underground veins. By bringing earlier work to current 43–101 standards, the company can be confident that the mine will have a minimum 5–10 year life based on all prior work. In order to sustainably extract an average of 150tpd of high-grade ore and produce non-dilutive cash flow to fund corporate operations and exploration initiatives across the company's portfolio of projects, Element 79 also makes use of the regional infrastructure for commercial off-take. The company holds the Snowbird (British Columbia) and the Dale (Ontario) properties in Canada.
Latest news
Element79 Gold took possession of Calipuy Resources Inc. in June 2022. It took over Calipuy's obligations under the terms of the agreement to buy the stock of Condor's subsidiary, Minas Lucero del Sur S.A.C., which is the owner of the Lucero project. The December 21, 2022 payment of US$300,000 will now be split into two payments of US$100,000 and US$200,000, respectively, with the remaining US$200,000 due on or before March 31, 2023. Condor and Element79 Gold have now reached this agreement. Element79 Gold will issue 250,000 shares to Condor at market close on December 21, 2022 as payment for the rescheduled payments. Other conditions of the Minas Lucero del Sur S.A.C. sale are unaltered.
Share Structure/Financials
The company has 78.81M shares, 34.81M shares reserved for issuance, totalling 113.62M shares fully diluted. The company has 32M warrants (avg price: $0.31) and 2.75M options (avg. price: $0.34). The company announced a $10 million equity drawdown facility nine months ago. Element79 stated that it intended to use the additional funds to advance its high-tempo development strategy, which includes the impending acquisition of Calipuy Resources Inc.'s high-grade Peruvian gold portfolio, the ongoing advancement of the NI 43-101-compliant mineral resource at the company's Maverick Springs project, and additional exploration of the Battle Mountain portfolio.
As of January 18, the stock price was $0.13, and the 52-week range is $0.10 to $1.31.
Bottom Line
Element79 Gold (CSE: ELEM) announced several important milestones with the $10 million equity drawdown facility and being the sole owner of Calipuy Resources. The company also owns its Maverick Springs Project and 15 other Projects in the thriving gold mining region of northeastern Nevada, and other projects in Canada and Peru.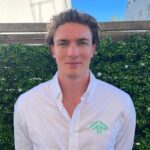 Marc has been involved in the Stock Market Media Industry for the last +4 years. After obtaining a college degree in engineering in France, he moved to Canada, where he created Money,eh?, a personal finance website. He then contributed to building Guerilla Capital, a Capital Markets company and FirstPhase Media where he is head of research. At10xAlerts, he writes articles and conducts interviews on many sectors, including technology, metals & mining markets.