Cannibble Foodtech (PLCN.CN) Announced a Huge Milestone
On August 29, Cannibble Foodtech (PLCN.CN) announced important news. The company declared a Letter Of Intent (LOI) to acquire Eshbal Functional Foods, an Israeli food tech manufacturer. Cannibble, which aims to position itself as a leader in the US health and wellness "better-for-you" market, reaches an important milestone. If the stock remained discrete since its IPO, it should bring more interest from investors.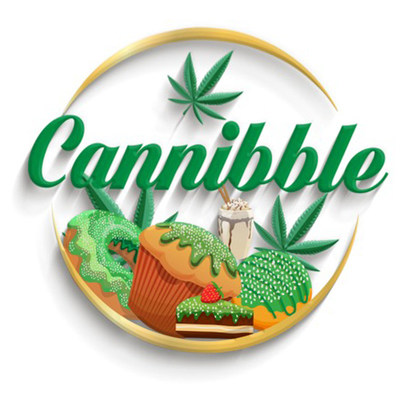 What is Cannibble Foodtech?
Cannibble Foodtech is an Israeli food tech company developing and manufacturing powder mix food products enhanced with hemp seeds, hemp protein, and other legal ingredients. Cannibble Foodtech already has commercial sales in the US, including Amazon and Sam's Club warehouses in Puerto Rico stores. The company intends to dive deeper into Puerto Rico by retaining Crossmark to conduct in-club promotional event planning and demo services to promote Pelicann™ product sales. Crossmark is a leading US sales and marketing services agency specializing in growing retail brands throughout nearly every category of the consumer goods industry. In August, the company continued its international expansion, with its first commercial order coming from Australia. The client, who sells mainly online and imports health, wellness, and keto food products to Australia, placed the demand for the entire range of the Pelicann™ Hempshake and Hemp mix products which fits the distributor's line of products such as sugar-free, dairy-free, plant-based and non-GMO products.
The company has 100 different formulations already developed and ready to introduce to the market, which will satisfy many customers.
Cannibble's line of products is marketed under its brand name "The Pelicann" and offers five categories of products:
CannaShakes TM: Powders for making shakes, cold or hot beverages in different flavors such as Vanilla, Cookies & Cream, Salted Caramel, Chai Latte, Etc.
CannaShakes Sports TM: Hemp protein shake mixes with CBD, which all professional and amateur athletes can enjoy, just like any other protein shake.
CannaMix TM: Powders for microwave or oven making instant muffins, cupcakes, pancakes, etc. with or without hemp protein
CannaSpices TM: Pure or blended spices for Pizza, Steaks, Chicken, Salads, and more.
CannaPop TM: CannaPop is a microwave instant popcorn mix with different flavors ready for 2-3 minutes.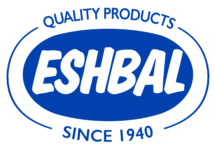 What is Eshbal Functional Foods?
Eshbal Functional Foods develops and manufactures advanced food products and dietary supplements, using diverse manufacturing and packaging methods customized to meet all customer needs with precision and accuracy. The company was established as the Galam Packaging Company in 1940 in Kibbutz Ma'anit, Israel. It was acquired in 2014 by a private group of investors from the food and food technology sector. Eshbal already exports its products to the United States, Spain, Russia, Ukraine, Denmark, and other countries. It is good also to mention the company is under strict regulatory standards and requirements, including ISO 9001:2008, ISO/TS 22002-1:2008, Hazard Analysis Critical Control Point* (HACCP) and Good Manufacturing Practices** (GMPs). Tomer Bar-Meir, the CEO, leads Eshbal Functional Foods.
What are the acquisition terms?
Cannibble Foodtech, through its news release, will operate this way: the proposed acquisition will be an all-shares transaction, with the vendors receiving in the aggregate ordinary shares of Cannibble equal to 50% of the issued and outstanding Cannibble shares at the closing of the proposed acquisition, and with Cannibble issuing up to another 20% (of the number of Cannibble shares issued and outstanding at closing) of Cannibble Shares to the vendors subject to Eshbal achieving certain sales or profitability milestones within six years of closing.
The completion of the proposed acquisition is subject to the negotiation and signing of a definitive agreement in respect of the proposed acquisition, completion of due diligence by the parties, completion of a private placement by Cannibble of minimum financing of C$4,000,000, receipt of all applicable governmental, regulatory and contractual third party approvals, including approval of the Canadian Securities Exchange, and other conditions precedent and closing conditions customary for similar transactions to the Proposed Acquisition.
"The proposed acquisition of Eshbal will mark a significant step in Cannibble's development and coincides with the growth in consumer demand for gluten/sugar-free products, vegan, dietary supplements, and milk and meat substitutes. Our intention with this proposed acquisition is to position Cannibble as a leader in the US health and wellness "better-for-you" market, which is predicted to reach US$298.3 billion in 2022."

Yoav Bar-Joseph, CEO and director of Cannibble
"The merger of Eshbal and Cannibble directly fits the strategy of both companies. Eshbal brings unique know-how and food technology, while Cannibble brings North American market experience and presence. We believe that the accumulated experience of both managements will drive market success and quick growth of the combined company in this high-growth sector of "better-for-you" food products."

Yuval Levy, Chairman of Eshbal Functional Foods
Bottom Line
Cannibble Foodtech (PLCN.CN) announced a huge milestone. This recent news shows Cannibble is building its structure to become a major player in the US health and wellness "better-for-you" market. At a time when companies suffer from general market turmoil, the company reveals to be a strong company with a considerable upside.
* HACCP is a management system in which food safety is addressed through the analysis and control of biological, chemical, and physical hazards from raw material production, procurement, and handling, to manufacturing, distribution, and consumption of the finished product.
** GMPs are the primary operational and environmental conditions required to produce safe foods. They ensure that ingredients, products, and packaging materials are handled safely and those food products are processed in a suitable environment.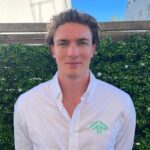 Marc has been involved in the Stock Market Media Industry for the last +4 years. After obtaining a college degree in engineering in France, he moved to Canada, where he created Money,eh?, a personal finance website. He then contributed to building Guerilla Capital, a Capital Markets company and FirstPhase Media where he is head of research. At10xAlerts, he writes articles and conducts interviews on many sectors, including technology, metals & mining markets.