Jourdan Resources (TSXV: JOR, OTC: JORFF, FRA: 2JR1) is an exploration company focused on one of the most wanted resources worldwide: lithium. Jourdan Resources partnered with Sayona Mining, and guess who visited Sayona's complex? Prime Minister Justin Trudeau. Jourdan Resources is in the good papers, and its undervalued market cap represents a significant investment opportunity.
Company Overview
Jourdan Resources (TSXV: JOR, OTC: JORFF, FRA: 2JR1) is an exploration company focused on lithium. Its projects are all located in Québec and Ontario. First and foremost, Jourdan owns 16,000 hectares of land East of the NAL complex. If you don't know what NAL is, keep it in mind for later. Let's put everything in condition first and discuss the Vallée Lithium property.

The Vallée Lithium property is located in the Province of Quebec, in Abitibi, in the townships of La Corne and Fiedmont on the NTS map 32C05. The project is located in Quebec, in the southern Abitibi Greenstone Belt center, about 100 km northeast of Rouyn-Noranda, 45 km north of Val-d'Or, 50 km northeast of Malartic, where the Canadian-Malartic Mine is located, and 30 km southeast of Amos. It is also contiguous with RB Energy's Quebec Lithium Property and close to the North American Lithium Mine. North American Lithium continues to mine the mineralized Spodumene Pegmatite dykes right up to the Jourdan claims.
The area includes the southern portion of Mount Vidéo and frames Lake Legendre's North and East. There are 48 indicated cells on the map covering surveyed intra-municipal lots totaling 1997 hectares.
Jourdan also shared positive results about 5 holes, encountering lithium concentrations exceeding 0.50% Li2O. Highlights from this batch of samples was from the bottom half of hole VAL22-8-5, which encountered 0.82% Li2O over 8 m from 125.0 to 133.0 m.
"I am excited by the results of the 2022 drill program at Vallée. Not only did our program define the presence of significant lithium-bearing pegmatites along trend from Sayona's NAL mine, but also the strong possibility of further growing the mineralization in the immediate area through our previously announced and upcoming drilling program."
President and CEO, Rene Bharti. Here is why you should pay more attention to the company. On March 7, both Jourdan and Sayona Mining announced a joint partnership. In case you don't know Sayona, this is "just" a $1B mining company and a leader in lithium and graphite supply for North America's
electrification. Both businesses have decided to start an intensive exploration and development campaign to grow and define adequate mineral resources to deliver increasing tonnages to the North American Lithium (NAL) concentrator.
NAL's concentrator started processing operations on February 27, 2023, and Sayona anticipates that spodumene concentrate production will start in March 2023. In order to define the mineral resources at the Vallee property, over 50,000 m of drilling will be done this year on both NAL's properties and the 28 claims that make up that area of Jourdan's nearby Vallée lithium project and are covered by the earn-in and joint venture agreement that NAL and Jourdan signed in November 2022.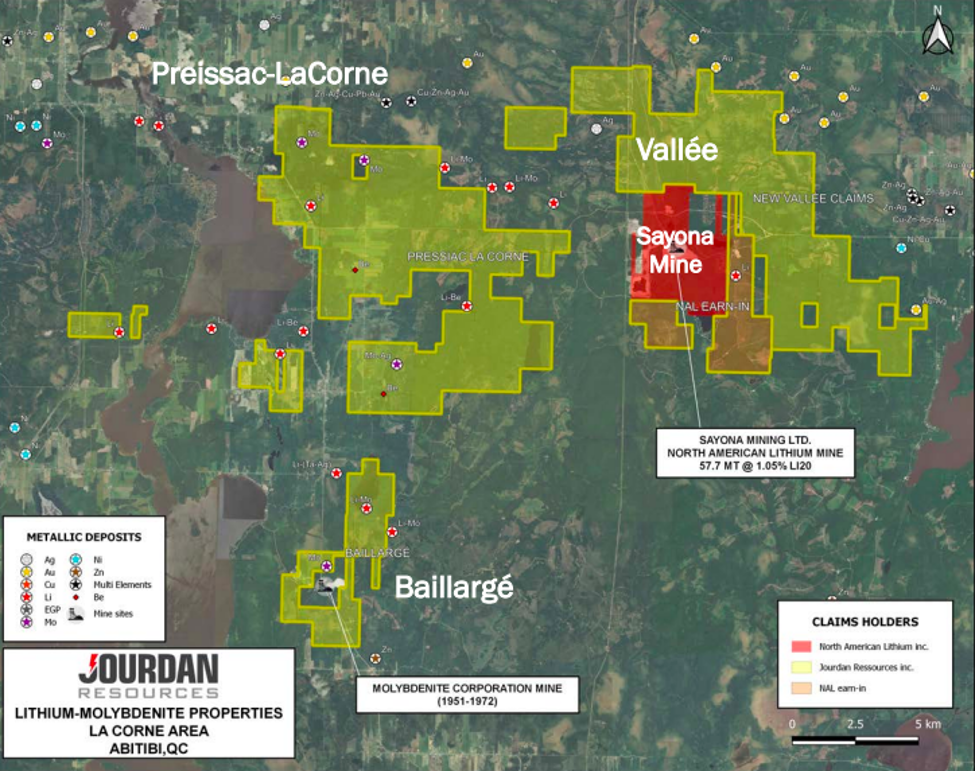 And who recently visited NAL? Prime Minister Trudeau. Mr. Trudeau met with Brett Lynch, Sayona's CEO, and the Sayona team in recognition of the NAL complex starting production, giving NAL the distinction of becoming Canada's only lithium producer.
"We appreciate the Prime Minister's visit to the NAL complex. It signals to Canadians the significance of lithium as an energy storage component, especially in a province rich in renewable energy generated from hydroelectric resources. We are proud to have a joint venture with our neighbour North American Lithium, which owns the only operating lithium mine in Canada. Together, we look forward to contributing to the lithium market."
Richard Quesnel, J Executive Chairman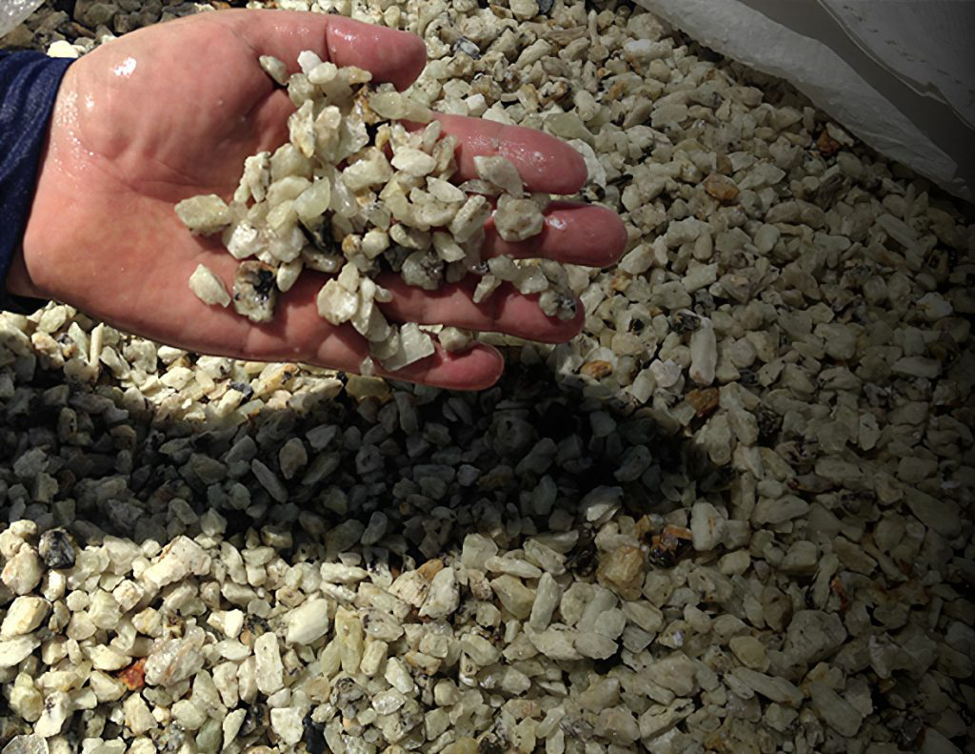 Share Structure / Financials 
Let's dive into numbers. The only data we think could be better is the share structure. 243 shares are currently issued and outstanding for a total of 300M shares fully diluted. Besides, the positive aspect is JOR has a high volume. On April 13, more than 5.5M shares were traded while the avg. is only 367k. The company also has 57M warrants. The more exciting part is about significant shareholders. Albeit management & directors hold 3%, Jourdan can rely on Aberdeen International (global investment company focused on global transition to a low carbon economy) holding 7.1%, Sulliden Mining Capital (acquisition, development & investment in quality mining projects) owning 3.7%, and Stan Bharti (Founder of Forbes & Manhattan, a merchant bank with a focus on resource-based sectors) detaining 12.8%.
Regarding cash, Jourdan Resources closed a $3M fining by issuing 42.8M shares at $0.07 per share. Each share is entitled to a $0.10 warrant. The company intends to use the net proceeds for working capital and general corporate purposes.
About the stock price, it was close to its 52-week high on April 13 as it topped $0.11 (its 52-week high is $0.52). The 52-week low is $0.04.
What You Should Remember 
Jourdan Resources (TSXV: JOR, OTC: JORFF, FRA: 2JR1) holds assets in Québec and Ontario;
The company closed a $3M financing;
Jourdan and Sayona Mining announced a joint partnership and Justin Trudeau visited the North American Lithium (NAL) concentrator;
In case you never say it enough, lithium is deeply needed for tomorrow's world.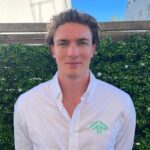 Marc has been involved in the Stock Market Media Industry for the last +4 years. After obtaining a college degree in engineering in France, he moved to Canada, where he created Money,eh?, a personal finance website. He then contributed to building Guerilla Capital, a Capital Markets company and FirstPhase Media where he is head of research. At10xAlerts, he writes articles and conducts interviews on many sectors, including technology, metals & mining markets.