Investors can employ two ways to play small, even startup pubcos. First, an ETF such as offerings from Blackrock (BETK) chart below or Vanguard (VGT) or even Invesco (QQQ) or myriad others.

But feel free if you want to get in on the ground floor of the next Google or Uber. A few exchange-traded funds (ETFs) specialize in tech startups. They offer exposure to startups plus all the advantages of ETFs, like diversification and liquidity, which are particularly advantageous when dealing with stocks of this sort. (Investopedia) . While some have a mix, you get the idea of the potential growth coupled with measurable volatility. Small Cap/Startup investing is not even for the remotely faint of heart.
But if modest positions are managed, and the farm is not bet, it can be a lot of fun, not just for the profit potential, but as a learning experience for new technologies. At the very least, you can impress your friends at the club. Or the gas station.
Make Your ETF. Sort of.
I'll call mine Ernie's ETF. I like the name. Set up a separate portfolio file and start loading it with smallcap shares or startups weighted to start. I'll detail a couple of stocks to start, which I own at higher prices.

First is ICS: Integrated Cyber Solutions (ICS: CSE) Inc.
Trades at CDN0.35 a share. It's the newest of the three.
Delivers cybersecurity-managed services to the small-to-medium business and small-to-medium enterprise segments. Its proprietary services include managed detection and response, endpoint detection and response, vulnerability management and assessment, penetration testing, dark web scanning, remediation, security awareness and training, and cybersecurity insurance.
I've said before that investors don't like, understand or just can't be bothered to learn about cybersecurity stocks. That may be a big mistake.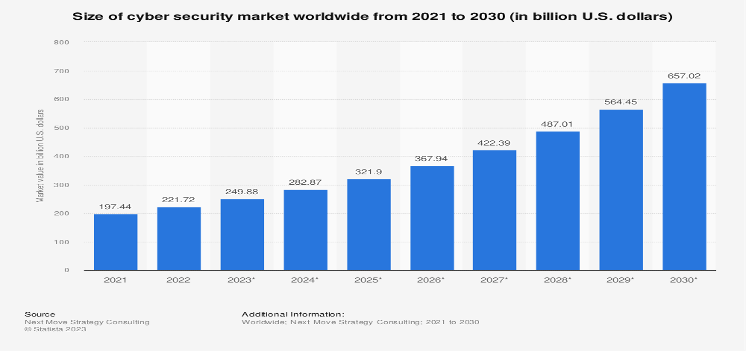 Revenue in the Cybersecurity market is projected to reach US$166.20bn in 2023. Security Services dominates the market with a projected market volume of US$87.97bn in 2023. Revenue is expected to show an annual growth rate (CAGR 2023-2028) of 10.48%, resulting in a market volume of US$273.60bn by 2028.
"Concerns over financial losses are positioned to bolster the growth of the sector, as global cybercrime damages are projected to total $8 trillion in 2023 and reach $10.5 trillion by 2025, according to Cybersecurity Ventures" (Capstone Partners).
Do your DD, and you will find that this unique company provides an excellent proxy and investment in the Cyber Security field, even if you are still dubious.

Second is Nevis Brands Inc. (CSE: NEVI, PSCBF, 8DZ)
Trades at CDN0.095
Innovates and develops cannabis products consumed by millions of consumers globally and across multiple markets in the United States and led by flagship Nevis partners with leading cannabis product manufacturers and distributors to enhance its product offerings.
NEVIS was listed for trading on the CSE on January 6th, 2023, a ground-floor opportunity with a limited trading history.
"The global CBD based Beverages Market size was valued at USD 4.52 billion in 2022 and is growing with a CAGR of 25.6% during the forecast period (2023–2031). These properties of CBD are attracting the attention of many people who were skeptical about using the product, which, in turn, is creating several untapped opportunities for the CBD beverages market in North America." (Straits Research)
Top beverage brand Major ™ was purchased from SōRSE Tech. The technology enhances the taste and makes the drink enjoyable with an impressive onset time of 8-15 minutes, an industry-leading time as mentioned above. The technology is based on and exhibits the following characteristics.
The best part is that this company is already profitable, even if they bought that profitability. The recent purchase of THC Essentials, the original owner of Major, as mentioned earlier and other vital brands such as Happy Apple, Pearl Mixer, Utopia, etc. The purchase resulted in NEVIS generating $1.55 million in licensing revenue while incurring a cost of goods sold (COGS) of $420,458. This action resulted in a gross margin of $1,133,806 and a net profit of $235,420.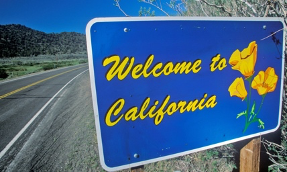 Even with the recent financial and tax woes roiling California's marijuana industry, there's little doubt that it remains the world's largest cannabis market. The state will ring up nearly $5.9 billion in legal recreational and medical marijuana sales in 2023, the recently published MJBiz Factbook estimates. To put that in perspective, marijuana sales in California could support the economy of a small island nation. (mjbizdaily).
Cali is the seventh state where NEVI's products are available in a very short period.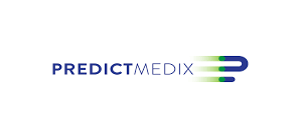 Third is PredictMedix AI (CSE: PMED) (OTCQB: PMEDF) (FRA:3QP)
Trades at CDN0.05 a share
It is an emerging provider of rapid health screening and remote patient care solutions globally—the Company's Safe Entry Stations – powered by a proprietary artificial intelligence (AI) technology. The technology uses multispectral cameras to analyze physiological data patterns and predict various health issues, including infectious diseases such as COVID-19, impairment by drugs or alcohol, fatigue or various mental illnesses.
PredictMedix AI's proprietary remote patient care platform empowers medical professionals with AI-powered tools to improve patient health outcomes.
While almost instantly detecting impairment by drugs or alcohol, fatigue, or various mental illnesses.
By leveraging AI and advanced technology, Predictmedix empowers healthcare professionals to proactively identify potential health risks, expedite diagnosis, and enhance patient care.
AI technology, Predictmedix's fitness scan vertical delivers a comprehensive analysis of an athlete's fitness level, empowering them to optimize their training and elevate their performance.
Currently, although PMED has offices in Canada and California, most of its testing and research is done in India, which might be an issue for some investors. Pshaw.
At the high end, India has world-class doctors, clinics, and technologies and attracts international medical tourists in growing numbers. However, even today, most of India's population can only afford something better than primary healthcare. (Deloitte)
From PMED's most recent Press Release, Earlier this month, PMED introduced its state-of-the-art Safe Entry Stations to delegates from 30 countries during the D-30 event in New Delhi, India. This event signifies a pivotal step forward in the global fight against drug addiction and the disabilities caused by drug abuse. It symbolizes the collaboration of 30 nations recognized by the United Nations for their dedicated efforts to address drug addiction worldwide.
Granted, the three companies are lightly presented, the point being to pique your investment interest. Sometimes, one has to ignore the numbers and buy a theme/product /sector/idea. Most need to be put away and watered every once in a while, whether to add, subtract or, my favourite, dollar cost averaging. I'll quote Ernie's ETF every once in a while.
Ernie's ETF value is CDN0.495. Let's say CDN0.50 to be easier to remember.
Join me. It will at least be some fun. Dollar-cost average and keep an eye on the news. These could move fast if positive things happen. They all be will be volatile.
Know Your Limit, Play Within It.