Grid Battery Metals Inc. (the "Company" or "Grid Battery") (TSXV: CELL) (OTCQB: EVKRF) (FRA: NMK2) is a Canadian-based exploration company focused on exploration for high-value battery metals for the EV market.

Cell is in good company as far as the global miners of Battery Metals. (Australia is the largest global producer of lithium.)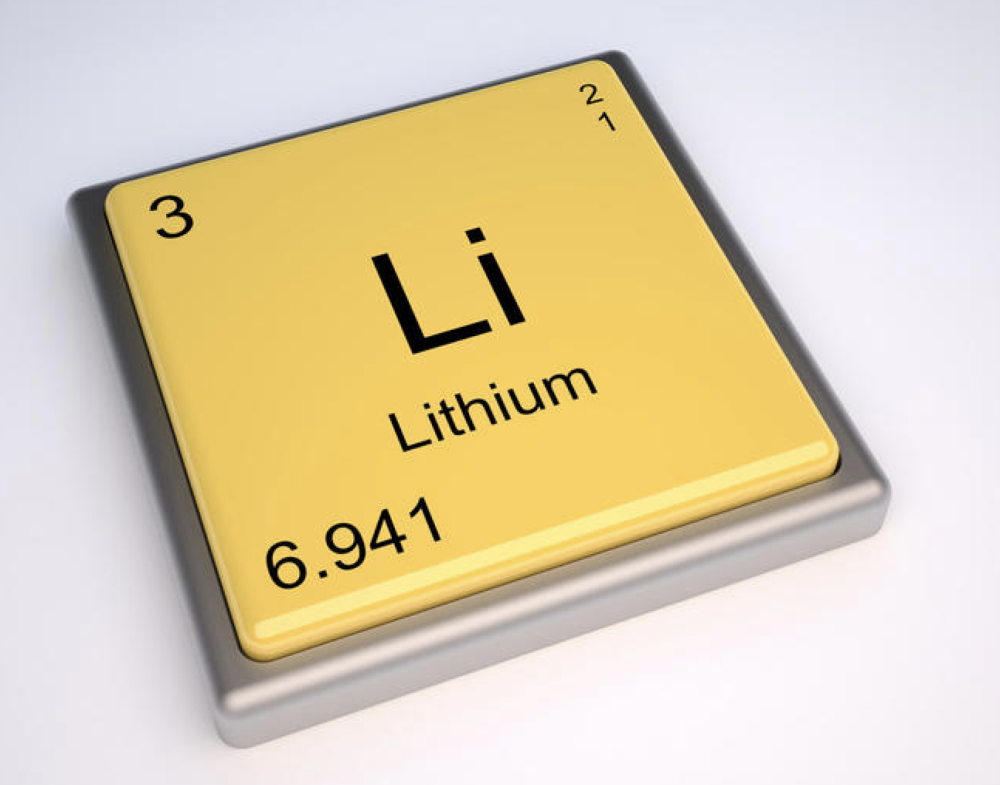 The largest global lithium miners are
Albemarle (NYSE:ALB) Company Profile.
SQM (NYSE:SQM) .
Ganfeng Lithium (OTC Pink:GNENF,SZSE:002460,HKEX:1772) .
Tianqi Lithium (OTC Pink:TQLCF,SZSE:002466,HKEX:9696) .
Pilbara Minerals (ASX:PLS,OTC Pink:PILBF) .
Mineral Resources (ASX:MIN,OTC Pink:MALRF) .
Allkem (ASX:AKE,OTC Pink:OROCF).
CELL Properties
The Company currently has three Nevada lithium areas it is advancing: Texas Spring, Clayton Valley, and Volt Canyon. As well, Cell has Nickel interest. The Nevada areas for lithium are located in the Granite Range, Clayton Valley and Monitor Valley, respectively.
Cell's Hard Nickel group is located in Central BC, Canada.
While the leverage and profit potential are multiplied in a junior company such as Cell, so are the risks. That said, the outlook for lithium need is such that projections are a looming deficit over the following years; pretty much every company—unless lithium is replaced—will be a growth vehicle or hoovered up by the big companies.
While not guaranteed, both eventualities serve to somewhat moderate the risk in the juniors. The world produced 540,000 metric tons of lithium in 2021, and by 2030, the World Economic
Forum projects that global demand will reach over 3 million metric tons. The global battery supply chain may find lithium in shortfall again, approaching the end of this decade.
That is the current prognostication. That coupled with the fact that new deposits found will not lie fallow. There will likely always be a need for all the lithium produced.
If you have half an hour to spare, here is a decent video to get the details on development, use, etc.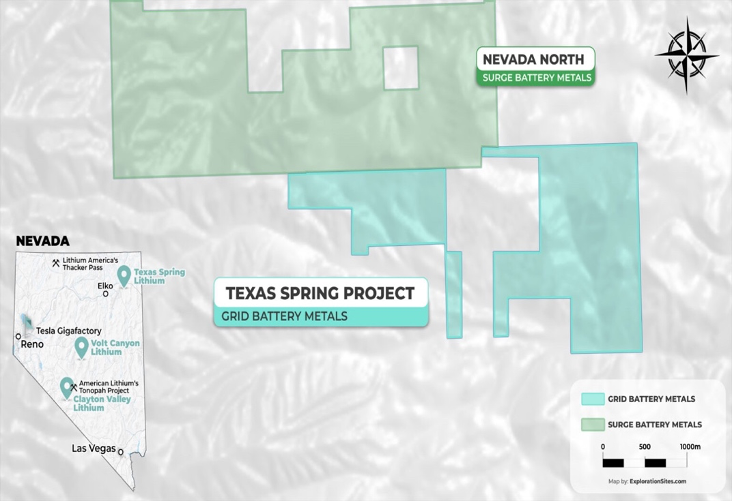 Texas Spring is in an area connected to Surge Battery Metals, which boasts a market cap of more than 5x that of Cell.
Cell's 100% ownership of Texas Spring has yielded 113 lithium and load placer claims. Near the Surge Battery (NILI TSXV) property, that company announced some great results in the area.
Surge's composite lithium values for all four mineralized horizons, using a 1,000-ppm cut-off with no internal dilution, are shown in the following table.
| | | | |
| --- | --- | --- | --- |
| From ft (m) | Toft (m) | Thickness ft (m) | Grade (ppm Li) |
| 27.5 (8.39) | 107.5 (32.8) | 80 (24.4) | 4,939 |
| 147.5 (44.99) | 177.5 (54.14) | 30 (9.15) | 3,758 |
| 207.5 (63.25) | 220.0 (67.06) | 12.5 (3.81) | 2,284 |
| 227.5 (69.34) | 245.0 (74.68) | 17.5 (5.34) | 2,591 |
| Average | | 140 (42.7) | |
Clayton Valley
The fact that this area butts up against Albermerle's large Silver Peak Project (the only producing lithium mine in North America) is likely all we need to know. Stats are 118 claims in 1 Group, 2300 acres, 100 percent interest. " The property has strong potential to host Lithium brine deposits in favorable geologic horizons within the basin fill. Another possible target is lithium enriched clay within the fill package and potentially in previous high stands of the playa."
–43-101 Technical Report by Alan Morris, CPG, QP, April 2016
Volt Canyon
The company has staked 80 Placer claims in Monitor Valley, Nevada, in 635 hectares of alluvial sediments; as with Clayton Valley and Texas Spring properties, the acquisition appears to have high strategic value. As I said, instead of having properties hither and yon and a wing and a prayer, Investors can have reasonable confidence in a Company with good management, excellent properties and a lithium market that is not likely to vapour any time soon.
Here's the Corporate Deck
Next time, we will look into the Canadian property and the lengths CELL has gone to will lighten its environmental footprint.