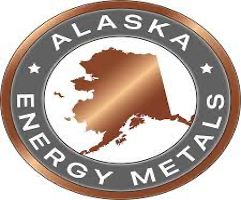 Alaska Energy Metals Corporation (TSX-V: AEMC, OTCQB: AKEMF) ("AEMC" or "the Company") is focused on delineating and developing a sizeable polymetallic exploration target in Alaska containing nickel, copper, cobalt, chrome, iron, platinum, palladium, and gold. Shares are 71% YTD, so diving in is likely worthwhile.

Look at the targets within AEMC's flagship, the Nikolai Project, a sulphide nickel and battery metal project.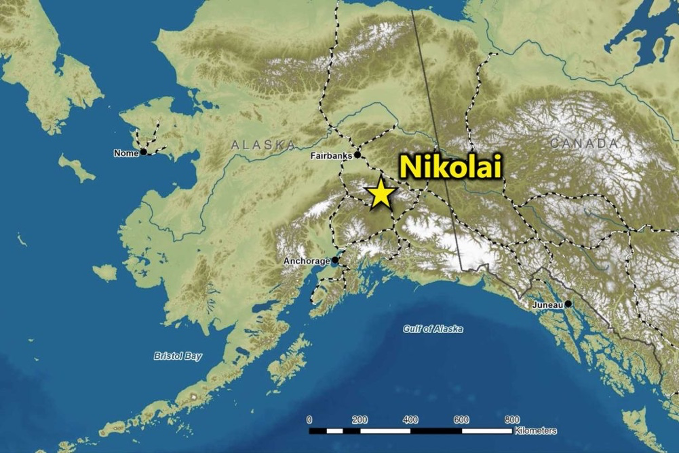 Eureka Zone: a sulphide nickel and battery metal project with a multi-billion-pound nickel potential.
Canwell Prospect: Exceptionally high-grade surface showings. Limited drilling on prospects. Minimal exploration has been done, and receding glaciers are exposing more all the time.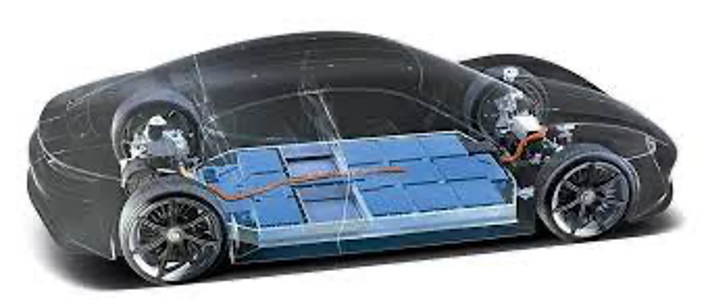 In the SDS (Sustainable Development Scenario), battery demand from EVs grows by nearly 40 times between 2020 (160 GWh) and 2040 (6 200 GWh). Overall demand for minerals under the base case assumptions grows 30 times between 2020 and 2040, from 400 to 11 800 kt. In the STEPS, battery demand from EVs grows just 11 times to nearly 1 800 GWh in 2040, with demand for minerals growing ninefold to around 3 500 kt in 2040.
Also, nickel demand grows by 41 times to 3 300 kt, while cobalt increases by 'only' 21 times, as cathode chemistries shift away from NMC 111 towards lower-cobalt chemistries (NMC 622 and NMC 811). Lithium demand grows by 43 times, while copper demand grows by 28 times.
Graphite demand grows 25 times from 140 kt in 2020 to over 3,500 kt in 2040. Silicon registers the most significant relative growth, up over 460 times, as graphite anodes doped with silicon grow from a 1% share in 2020 to 15% in 2040. Demand for REEs will grow 15 times to 35 kt in 2040. (IEA.org; "The Role of Critical Minerals")
While the properties are impressive, management is certainly up to the task. These aren't a bunch of Howe Street clowns — ' Hey, drillon the property!' — types. These are serious mining people with exceptional qualifications. Mix that fact with the property quality, and most savvy investors would do well to take a serious look. Also, anyone involved in the EV, battery space or in some or all of the commodities in The Nikolai — nickel, copper, cobalt, platinum, palladium, and gold.
As you can see by the price and volume chart above, investors are already reacting positively to the news. The latest announcement did not disappoint:

Alaska Energy Metals President & CEO Gregory Beischer commented: "The Eureka Zone of the Nikolai project in central Alaska is proving to be every bit as persistent, consistent, and homogeneous as indicated by the historical drilling on the property. With our grid-pattern drilling at 300-meter centers, we are quickly blocking out a large tonnage of rock mineralized with nickel and other related metals. The current grid-drilled strike extent is approximately 600 meters, with an estimated true width of around 300 meters. Once we receive assay results from the remaining four holes of the 2023 program our intention is to publish an Inferred Resource calculation."
I usually get not to get excited by most mining stocks. However, in AEMC's case, the mix of management and properties against the EV backdrop should be fruitful. And given the myriad metals in the Nikolai, potential, while never assured, seems bent in the shareholders' direction.
As Colonel John 'Hannibal' Smith (the late George Peppard) frequently stated in 1970's TV show The A-Team;
'I love it when a plan comes together'.