ESE Entertainment Inc. ("ESE" or the "Company") (TSXV: ESE) (OTCQX: ENTEF) is a global entertainment technology company focused on gaming and eSports. It provides services to leading video game developers, publishers, and brands by delivering global technology, infrastructure, and fan engagement services.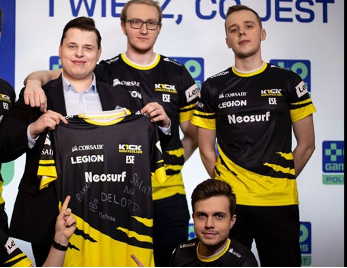 ESE also operates its own e-commerce channels, esports teams, and gaming leagues–and that's where the similarity to its peers ends.

For investors, the key to the provenance of the technology is its aggressive revenue growth. Let's save that for after we dig into the Company.
The Overview
ESE's CEO, Konrad Wasiela, commented: "We are keenly focused on increasing sales and improving margins, and we believe landing larger technology contracts is the key to achieving these goals. We are excited to continue updating current and future shareholders with new developments at ESE."
So far, so good. One fundamental tenet that ESE represents is that while games have a shelf life, infrastructure growth– and the ongoing development of same–is forever.
ESE's secret weapon-? It has its own proprietary technology and big data geared explicitly for gaming. Key customers, Electronic Arts, CD PRojekt, Riot Games, Epic Games, Roblox to name a very few. The Company reported 7.3 billion impressions and continues with impressive growth.
Projected revenue for 2023 CDN$100 million.
Current revenue run rate CDN$65 mln: (The run rate refers to the financial performance of a company based on using current financial information as a predictor of future performance), but the CEO, Konrad Wasiela, gives you the facts.
As Konrad says, "Numbers don't lie." Indeed.
The market size value in 2022 is USD 221 bln
The market size value in 2030 is USD 584 bln
CAGR of 12.9% from 2022 to 2030. Advances in technology and continued innovation in hardware and software to enhance the real-time rendering of graphics are expected to drive the market's growth over the forecast period. The proliferation of smartphones, the growing internet penetration rate, and the easy availability of games on the internet are expected to contribute to the market's growth. (Grand View Research)
Why Investors Should Pay Attention
There is little doubt that serious TSX.V investors should ensure they have direct or proxy investments in this explosive sector. ESE could well fill that need in both the tech and gaming space.
Investment Narrative for Current Investors.
The two main hallmarks of current equity (and private) markets are volatility and an almost hourly introduction of new technologies, be they hardware, software, green, or lifestyle.
The mode of investment for individuals has changed somewhat and added a new aspect to the decision process: The Sector Proxy.
There are 66.6 million golf players in the world, according to the latest stats posted by the R&A and Sports Marketing Survey in December 2021.

There are 3.24 billion gamers across the world. The average gamer is 35 years old. 50% of Europeans play video games. Over 1.7 billion people are PC gamers.
Not saying that golf players are a potential pool for game players, but it's relative place against gaming is important to note..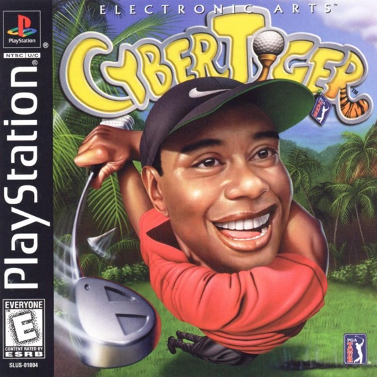 From Golf Digest: "EA immediately delivered on one of its promises to Tiger, as 18 holes could be completed in 30 minutes. Users were enthused with its pacing. "There's no waiting time between shots on a hole," wrote Andrew Parsons, a reviewer for Playstation Magazine. "This alone makes Tiger Woods 99 a special golf game. They don't just beat the competition when EA tries—they cream them."
The point to this aside? Video Games are an entertainment force. A huge force. ESE$ represents a Top Tier growth investment for the sector.A friend of mine, who is almost 40, games regularly. He still has his original GameBoy. He has contacts worldwide with whom he has gamed for years. More than a social outlet, it opens up his horizons to other cultures and a kind of global 'What Up?'
What Up? Need More? The Bottom Line.
As noted, the equity market has been (and will continue to be) volatile, primarily to the downside at the moment. And small stocks have been understandably–if arguably irrationally– pummelled. One way of putting a positive spin, and actually a proper spin, is that if you liked them, you should enjoy them now. Or pick up a few shares to average down or provide a low-cost entry. The growth is there, dynamic and ongoing.
ESE's technology and data business division is focused on bringing users/players to video game developers.
The company creates and executes its performance technology software to generate users and increase the reach of video games for its customers, primarily video game developers.
Through its wholly-owned brand PWN Games, ESE is considered one of the top CPA networks for gaming.
In 18 months, ESE Entertainment has scaled to nearly CAD 70M in annual revenues with over 120 employees and growing.
ESE Entertainment's user acquisition subsidiary GameAddik is based in Montreal, Quebec, known as one of the world's top 5 game development cities. In addition to ESE, Montreal is home to Ubisoft, Gameloft, Wrner Bros games and over 140 studios.
ESE Entertainment is positioned to become the world's largest Cost per Acquisition service provider to game developers. Its technology platform can target players from over 20 countries and 5 different languages.
Stay tuned. There's lots more to this story.