At some point in our working lives, many of us have made an offhand comment about grinding out "another day in the salt mines" or something of the sort, but how many of us have thought about what that means? Salt is an important mineral that is indeed actually mined, and is used for much more than seasoning food at mealtimes.
The North American salt market is about $3 billion annually and in addition to table salt, the various grades of the mineral are used for road de-icing, water treatment, dialysis solutions, animal feed, chemical manufacturing, pharmaceutical production, and food preservation. Traditionally, most industrial salt is imported from places like Chile and North Africa, which historically are not the most politically stable places on Earth. This presents both risk and opportunity.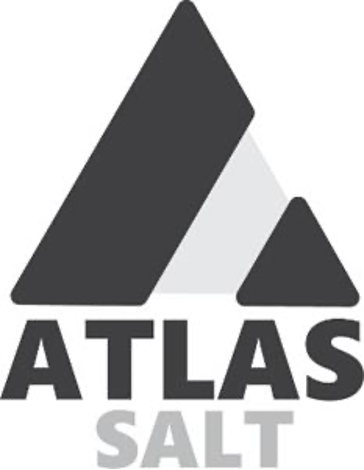 Atlas Salt (TSXV: SALT) is a Canadian mineral exploration company that owns 100% of the Great Atlantic project, which is the largest undeveloped salt source in North America, located on the coast of Newfoundland. The project is located near deep water ports and the Trans Canada highway, which once completed online, would dramatically reduce the time and costs of getting road salt throughout the Northeastern United States and Eastern Canada. The company is pioneering the development of inclined ramps in salt mines, which are more efficient than the traditional vertical shaft mining method. The company estimates that the salt deposits in Great Atlantic will yield decades of production.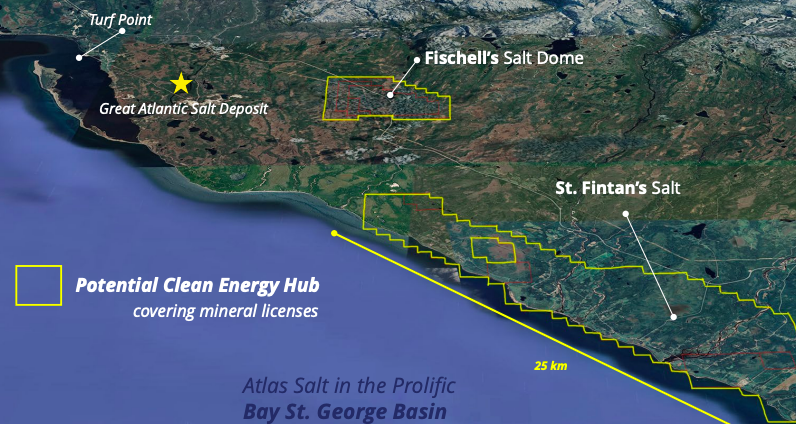 The Great Atlantic project is the top priority for Atlas, so much so that the company recently completed a spin-off of its Fischell's Brook Salt Dome project and corresponding mineral licenses to Triple Point Resources. Atlas retained a large equity stake in Triple Point but is focusing its operations capacity on Great Atlantic. Road de-icing salt may not be at the forefront of investors' minds when it comes to strategically important assets, but clear roads in winter facilitate all commerce when you think about it. Work from home may still be a big part of the economy this winter, but people still need to get to grocery stores, schools, doctor appointments, and countless other places just to navigate daily life. Relying on imports presents inherent risks, so a reliable source of salt in a friendly location should be thought of as a national strategic asset for the U.S. and Canada.
Salt may not have the glitter of gold or the exciting headlines of lithium for EV production, but the mineral is an important part of the economy and salt mines could potentially yield impressive returns. Pre-production projects in the mining space always need to be heavily scrutinized before investing, but the Great Atlantic project of Atlas Salt appears to check a lot of boxes that should matter to investors.