Sassy (CSE: SASY OTCQB: SSYRF) is an exploration stage resource company currently engaged in the identification, acquisition and exploration of high-grade precious metal and base metal projects in North America. The Company's properties, as well as significant equity investments in several early stages (One private for now)

Not Your Average Exploration Company.
Salient Investor Facts for SassyGold
(Looks like a Mini ETF for the best Canadian Metals Properties)
Foremore Project located in the Eskay Camp (owns 100%)
Liard Mining Division, in the heart of Northwest B.C.'s prolific Golden Triangle.
Earning up to a 100% interest in the Highrock Uranium Project in the Key Lake region of Saskatchewan.
Significant equity positions in Gander Gold Corp., Galloper Gold Corp., and MAX Power Mining Corp.
Latest Video From the recent RMEC Conference
Latest Corporate Presentation.
You will recognize the significance of the noted locales among the best mining areas in Canada and the world.
The Companies
Sassy Gold Corporate Investments

Newfoundland Gold Rush is still in the early stages
of emerging as a multi-year run within a secular
gold bull market that's once again heating up.
Spectacular drill results from New Found Gold (TSXV: NFG) in early 2021 triggered a major staking rush
Sassy was a "first mover," acquiring a series of prospective large claim blocks ahead of this rush.
The entire land package, more than 2,000 sq. km, was put into the spinout company Gander Gold.
Sassy currently owns 35.3 million shares of Gander, 40% of the company, while Eric Sprott owns 12%.
Latest Corporate Presentation.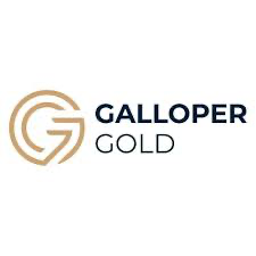 Galloper Gold is a dynamic private junior exploration company focused on Newfoundland
Preparing to list on the Canadian Securities Exchange (CSE) in 2023.
Galloper acquired multiple claim blocks from famous Canadian prospector Shawn Ryan
other strategic grounds were developed as part of a multi-company transaction in 2022 that included Sassy
Sassy acquired 8 million shares of Galloper.
Latest Corporate Presentations
Max Power CSE: MAXX) has been a top-performing stock on the CSE since its listing in March 2022
The price rose as high as 83 cents.
The company launched with a 25-cent IPO, quickly followed by a $2.2 million raise at 40 cents in April. I
In December, MAX closed a $1.85 million private placement with strategic investors at 50 cents and is actively pursuing potential opportunities in the lithium sector.
Sassy currently owns 5 million shares of MAX Power, nearly 15% of the company on a non-diluted basis, after selling its Nicobat Project in Northwest Ontario to MAX in early 2021.
Latest Corporate Presentation
Sassy Gold; Eskay Creek
Sassy's drilling at Foremore will commence during the second half of July. It will initially focus on the 4 Amigos Vein, where four of the last five drill holes intersected visible gold, including 86.4 g/t Au and 41.6 g/t Ag over 0.7 m within a core length of 1.4 m grading 43.2 g/t Au and 20.8 g/t Ag starting just 8.7 meters downhole in WM21-015 (refer to March 3, 2022, news release).
Gander Gold
Gander Gold controls 1,850 sq. km across five major project areas in the heart of the Gander Gold Belt, including rapidly progressing Gander North, where impressive early prospecting results from extensive work in 2021 have greatly enhanced the discovery potential at this 485 sq. km block.
Galloper Gold
Galloper is a leading Newfoundland gold exploration company harnessing the power of its people and its dominant land position. It owns 2,135 sq. km of prospective ground, highlighted by our Glover Island Project, on trend with a known gold resource and high-grade mineralization.
MaxPower
The Nicobat area consists of 165 non-contiguous claims in six townships covering a total surface area of nearly 22 sq. km. The nearest town is the historic mining community of Fort Frances, about 45 km to the southeast.
Bottom Line
As noted above, the Sassy story—to investors– is like a mini-ETF for the best metal properties in Canada. Precious and base metals and uranium are all represented. Northeastern BC, Athabasca and Newfoundland are all potent areas that have and will produce significant commodities.
With roughly a CDN$13 million market cap and a share price below CDN$0.20, Sassy seems, while still speculative, to bring incredible diversity to those investors who search out unique vehicles laced with exciting and perhaps excellent price potential.
This piece is merely an intro. Dig in. I am.