20-plus years ago, a "world-class" gold discovery was the discovery of 10 million oz of gold. 10+ years ago, a "world-class" gold discovery was the discovery of 5 million oz of gold.
Today's "world-class" gold discovery is the discovery of 3 million oz of gold. The diminishing supply of world-class discoveries and increasing global demand have caused analysts to increase their gold price targets to as high as $3,000 an ounce.
In recent years, Nevada has seen only one discovery of a "world-class" 3 million oz gold deposit: AngloGold Ashanti (AU)'s Silicon Project, which contains a maiden inferred resource of 3.4 million oz of oxide gold Analysts currently have Price Targets of USD 0.85 and CAD 1.93 on them. Complete reports can be found here.
Valuation: is currently around 8M—a cheap valuation for an exploration company but almost unheard of for a near-term producer.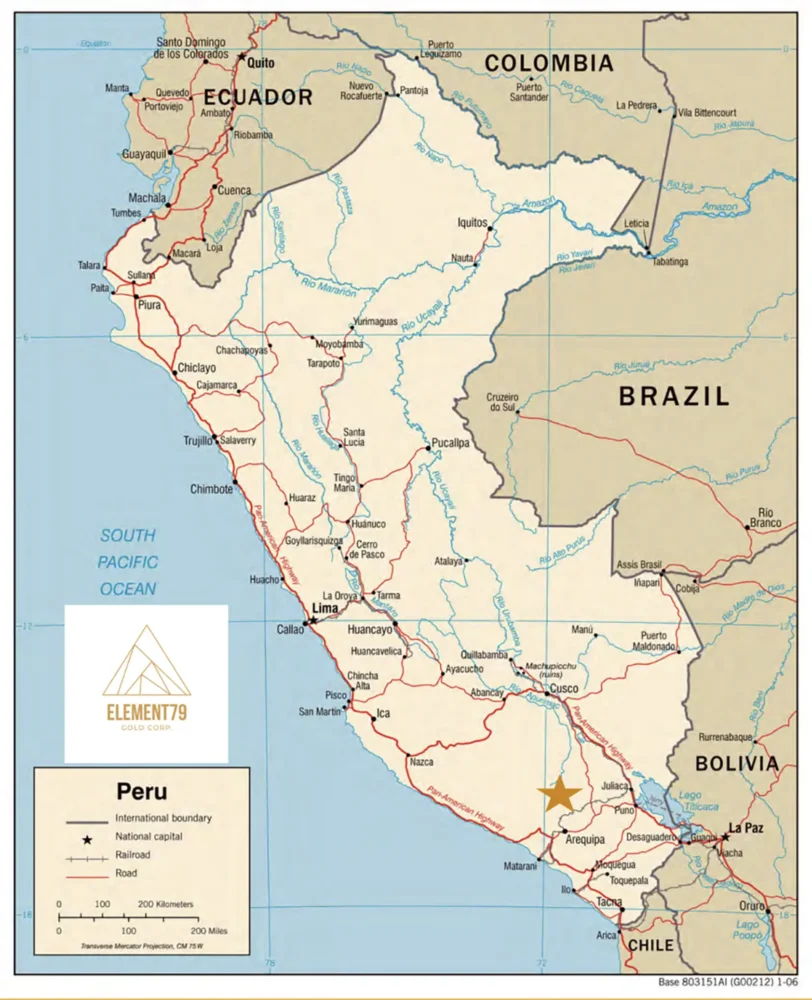 Element 79's Lucero Gold Mine Project
Historic Production on the property by BuenaVenture occurred in 1998-2004, which average production grades of 14.0 g/t gold and 373 g/t silver. However, since then, Small-scale artisanal miners have been making a living on the property. The project hosts an impressive 74 recognized veins, of which only 14 have been commercially explored.
Element79 Gold Could Be the Next Big Winner From This Legendary Team
1. They're Focused on Cash-Flow
High-grade gold assets offer Element79 Gold (CSE: ELEM) the opportunity to harness new avenues for near-term cash flow and accelerate toward potentially operating multiple production-stage facilities.
2. They've Got The Numbers
Element79 Gold (CSE: ELEM) reported an Inferred Resource of over 3.7M ounces of gold equivalent at one property and has intersected 174 g/t Ag over 9.14 meters at another. A recent sampling at Lucero returned up to 116.8 g/t Au Eq (78.7g/t Au and 2,856 g/t Ag).
Numbers like this are scarce and indicate something exceptional is here.
3. They're Incredibly Undervalued
Based on the current market, investors can gain upside exposure to Element79 Gold (CSE: ELEM) for below $1 per share. Remember, this team has experienced steering former successes with a nearly identical share structure as Element79 Gold Corp. (CSE: ELEM) has today.
Anyone can run the numbers and confirm the value here far exceeds the current price.
4. Insiders Have A Lot Of Skin In The Game
The number of shares held closely by direct insiders at Element79 Gold Corp. (CSE: ELEM) speaks volumes to the situation here, with millions of shares directly and indirectly held by its board of directors and senior executive team.97 Given the facts laid out above, it's no surprise why insiders hold so much stock in Element79 Gold (CSE: ELEM).
5. Analysts Predict Gold Buyout Fever
The companies circling Element79 Gold Corp. (CSE: ELEM) have a proven track record in taking over junior mining projects and bringing them into total production, frequently acquiring projects and companies for hundreds of millions and even billions of dollars.
A List of Buyouts from Nearby ('Closeology') Majors:
Element79 Gold Corp. (CSE: ELEM) the next primary buyout target?
$10 BILLION Merger (Newmont buys Goldcorp)63
$7.1 BILLION Buyout (Kinross buys Red Back)60
$1.07 BILLION Takeover (Pan American Silver acquires Tahoe)61
$608M Acquisition (Iamgold takes over Trelawney)99
$526M Buyout (Goldcorp buys Probe Mines)122
$500M Valuation (Nevada Gold buys 10% of neighbour)62
$456M All-Cash Transaction (Newmont acquires GT Gold)123
The need to replace gold reserves means the M&A market will be a seller's market, according to Bank of America's analysts, and it sees junior and intermediate producers as potential acquisition targets for larger producers, which are struggling to grow their reserves.56
6. Momentum Could Strike at Any Moment
investors would do well to pay close attention as drilling commences at Element79 Gold (CSE: ELEM); similar companies have returned +2,390% to early investors.102 Keep reading to discover what company did this and why Element79 Gold Corp. (CSE: ELEM) is set up similarly. Element79 Gold Corp. (CSE: ELEM) is similarly primed for a decisive run if a significant catalyst is announced.
Based on the track record of management and the public roadmap announced to date, investors would do well to consider positioning themselves ahead
Also, the general feeling among management is that production could start inside 12 months.