Atlas Salt is one of these great stories on the venture exchange. During these days, when most companies saw their valuations decreasing, SALT brought many green and positive days to investors. With America importing millions of tons of salt per year from Chile, Egypt, and Morocco, the opportunity is enormous. The company is positioned as a clear winner by capturing market share from overseas operations.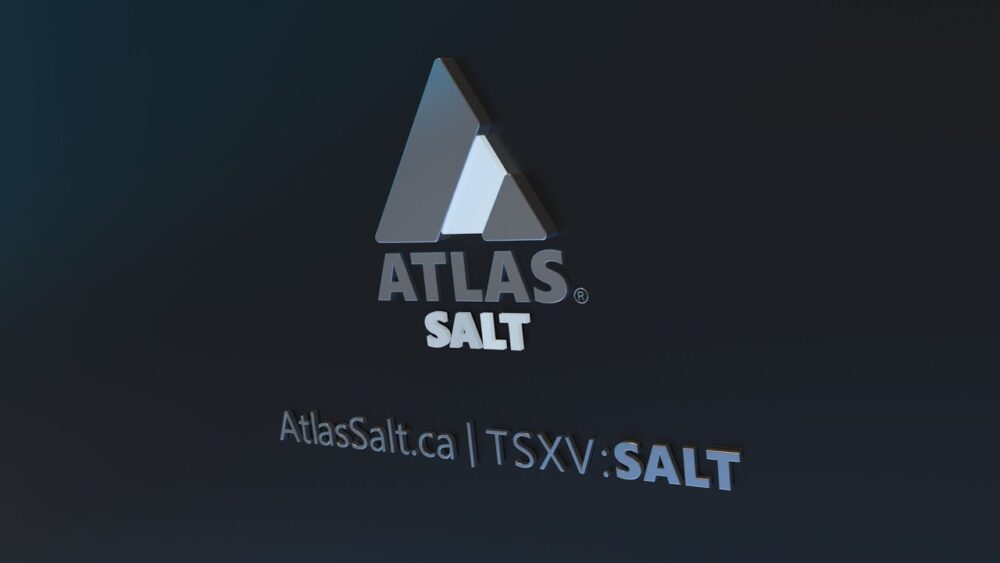 Company Overview
Salt is an essential component of our day-to-day lives. In North America, the industry is worth $3B, and the most significant sector is road de-icing (winter road maintenance, commercial users, private households), worth $2.17B. Because North America remains a consistent significant net importer of road salt, having a producing mine directly on the continent would represent an ample opportunity. So far, Chile, Egypt, and Morocco are the most important exporters of the American continent. The company's objective is to capture the market share from these exporters as shipping costs are sharply escalating and have supply chain issues. Atlas Salt can prevent North America from salt's shortfall. Atlas Salt is developing the very first salt mine in North America. It is advancing its 100%-owned Great Atlantic Salt Project through feasibility into potential production. The project's location has several benefits. The project is strategically located on the coast of Newfoundland, 25Km South of the town of Stephenville. Furthermore, because the project is situated beside a deep water port, the company has everything in one place, from extraction to shipment.
Atlas Salt received on September 8 a court approval for its plan of arrangement with Triple Point. The spin-out of "Triple Point" will occur by shareholders of Atlas acquiring 23,750,000 common shares of Triple Point, representing approximately 0.30 Triple Point shares per Atlas share held, based on the company's current outstanding shares
"The strategic spin-out of the Fischell's Brook asset and other salt claims through Triple Point, featuring its management team, is designed to immediately unlock the value of these significant assets for shareholders as we continue to make exciting progress with our flagship Great Atlantic Project"

Patrick Laracy CEO
Patrick J. Laracy leads the company. Throughout his career, he discovered several mineral and petroleum deposits. Mr. Laracy has extensive experience as both an exploration geologist and lawyer. He is a member of the Professional Engineers and Geoscientists of Newfoundland and Labrador, with over 30 years of industry experience in various technical and executive capacities.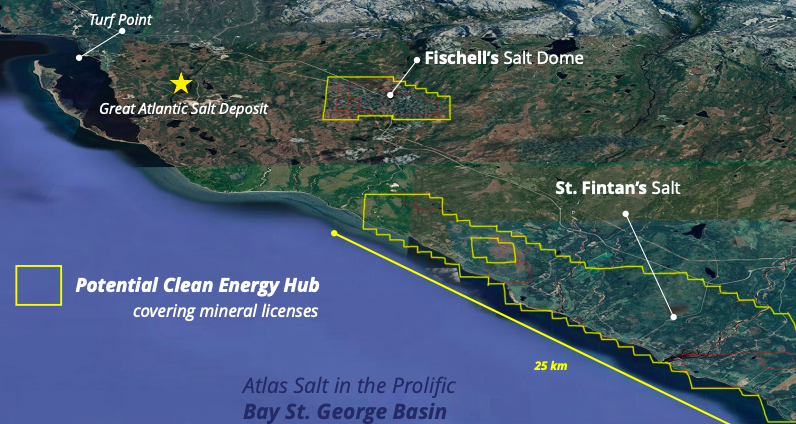 Other opportunities
Atlas Salt doesn't want to have one but several projects. One of these is the potential Clean Energy Hub project. Newfoundland has some of the most tremendous potential for wind energy development and green hydrogen production in North America. The company aims to partner with companies and experts in the clean energy space and targets to make this project a reality.
Another opportunity could result from nepheline discovery on the Black Bay property in Southern Labrador. This mineral is rare and is highly effective at reducing the melting point in glass manufacturing, which translates into significant energy savings. The company planned upcoming drilling to delineate a resource with scaled-up lab testing. The first discovery happened in 2016-2017, and Atlas Salt is eager to aggressively follow up on this project, considering the solar industry's growth.
Share Information/Financials
The company reported on August 29 its financial statements for the six months ending June 30, 2022. The company had almost $8M in cash, $3.4M in mineral exploration and evaluation, and no debt. Atlas Salt's most significant expenses were marketing and communications, totaling $472k. The company had a $922k loss for the three months, which translated to a $0.012 net loss per share.
Regarding projected revenue, the Great Atlantic Salt Project should produce 2,000,000 tonnes/year. With a price of $60/ton, it could generate $120M per year.
The company has 80M shares outstanding, for 94.7M shares fully diluted. There are 5.8M options exercisable at an average price of $0.24 and 7.1M warrants at an average price of $0.54. Atlas Salt has the leverage to exercise them if needed because the company's stock price is above these exercise prices. It could potentially raise $5.2M extra cash if required. Investors who were part of the company's story had a great time. Traded above $3, the stock is far from its 52-week low of $0.68, and even if the stock price isn't currently at its all-time area of $4.48, future catalysts should drive it up. The stock performance gave a remarkable 259% return year-over-year and is -16% down month-over-month. Even crazier, if you had invested in this stock two years ago, you would have a 5000% return on investment. According to chart technicals, the stock is NEUTRAL, with 10 SELL indicators, 9 NEUTRAL, and 7 BUY.
Bottom Line
Atlas Salt (TSXV: SALT, OTC: REMRF, FRA: 9D00.F)'s ascension is still early, and many catalysts should spice up the story. Moreover, investing in the company means investing in North America's premier undeveloped salt project in one of the world's top mining jurisdictions. Keep also in mind the company has a highly-advantaged asset envisioned as a low-cost, high-volume "Salt factory ."Given the company's outlook, not investing in SALT for the long run could make you become…salty.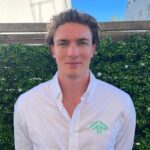 Marc has been involved in the Stock Market Media Industry for the last +4 years. After obtaining a college degree in engineering in France, he moved to Canada, where he created Money,eh?, a personal finance website. He then contributed to building Guerilla Capital, a Capital Markets company and FirstPhase Media where he is head of research. At10xAlerts, he writes articles and conducts interviews on many sectors, including technology, metals & mining markets.