ShiftCarbon (SHFT.CN) is a platform that allows clients, large and small, to measure their emissions comprehensively, set reduction goals, and embed carbon offsetting into their business.

According to the Corporate Credit Institute, a carbon credit is a tradable permit or certificate that provides the holder of the recognition the right to emit one ton of carbon dioxide or an equivalent of another greenhouse gas. The main goal for the creation of carbon credits is the reduction of emissions of carbon dioxide and other greenhouse gases from industrial activities to reduce the effects of global warming.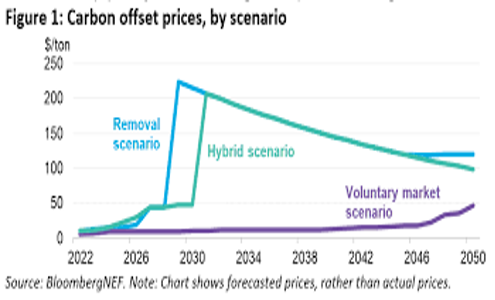 A major recent event deserves the attention of the shareholders of SHFT and all investors. The Company has expanded its market influence by partnering with The Patch platform.
"Our infrastructure lowers the barrier to entry for both businesses and climate project developers looking to enter the carbon market, which, in turn, could help unlock 20% of the climate change solution the world desperately needs," Patch's Chief Executive Officer and Co-Founder Brennan Spellacy said.
A recent investor in Patch, Energize Ventures Partner Tyler Lancaster, stated, "The market for carbon credits is on a trajectory to reach $50 billion in the next ten years, making it one of the largest and most paramount markets of our time."

Patch is a central gathering place for companies to buy and sell carbon credits. SHFT's partnership widens the scope of companies and puts it in front of global companies.
"Patch democratizes access to the broadest selection of carbon credits available through product integrations, direct purchases, and multi-year offtake agreements. " (PR Feb 2, 2023)
This development is a significant growth step for Shiftcarbon as it builds out its eventually profitable business in a sector that can only grow.
Chairman Wayne Lloyd produced a great overview video of the Company and plans going forward. He states;
"We believe you don't have to sacrifice your business to reduce harmful emissions and achieve net zero. Our discerning clients, including national governments, large-scale venues and Fortune 500 technology firms, agree."
As with any name change from Tracesafe to ShiftCarbon likely had a short-term effect on the share price. In that, there is opportunity.
For investors who purchased SHFT as its predecessor, TSF (Tracesafe), the latter is now a division of the former, so the influence and potential have risen impressively and expanded into new influential markets. And timely in the sense of promoting carbon credit issues globally.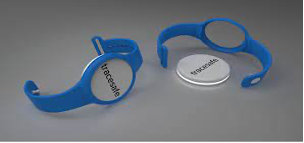 The Company will continue using the TraceSafe brand for its suite of IoT and Real Time Location Services cloud platforms as it continues to drive revenue. The name change reflects the Company's new strategic focus on sustainability products that help customers meet stakeholder and regulatory climate disclosure requirements while providing innovative ways to embed carbon offsets into customers' business operations. ( PR Dec 15th, 2022).
Even though ShiftCarbon is in its formative stages, growth developments are coming quickly in an underserved sector representing dynamic investment potential. The most extensive carbon offset programs are;
The Best Carbon Offset Programs for 2023
In the not-too-distant future, SHFT could well be among that group. As with most young companies in a dynamic sector, SHFT could well be a proxy for investors to gain exposure to a robust growth market.
At CDN $ .0.07 a share, the shares are a good price entry point or a start to an averaging price program. The shares trade 68k on average per day. While not a tremendous collective financial total, it shows interest in both the approach, the shares and the favourable climate improvement aspects through the Carbon Offsets market that Shift Carbon represents.
And should investors need more information on SHFT, these bullet points are indeed salient.
ShiftCarbon will enable the following:
Transparent and credible offset purchases from verified projects across the world
Mitigation plan powered by asset-level data and insights using sensors and IoT
Reporting frameworks for compliance and stakeholder engagement
Measurement of Scope 1,2 and 3 carbon emissions across the supply chain
Any questions? Keep an eye on ShiftCarbon as the carbon offset market continues to become a significant force in the climate change milieu.