Very simply, Element79 Gold Corp. (CSE: ELEM) (OTC: ELMGF) (FSE: 7YS) is a mineral exploration company focused on the acquisition, exploration, and development of mining properties for gold and associated metals.

The properties are in Ontario, Nevada, and Peru. We'll get to those in a minute. Let's examine what makes ELEM unique and an excellent proxy for the buoyant, sometimes frothy, gold market price.

Here is the Corporate Presentation. Unlike many of its peers, the Company has announced a clear corporate growth path through 2023 and beyond. The Company also directly addresses the focus on critical properties, enforcing that spinning off extra land packages around its Maverick property is a priority.
Over the last 2 months, investors have seen the share price virtually double in value concurrent with significant volume spikes. The shares are exemplary traders with an average volume approaching 650K daily shares.
Growth Initiatives
Progressing to the eventual closing of the sale of its Long Peak, Stargo, Elder Creek, North Mill, and Elephant projects in Nevada.
Commence preliminary production in Peru in 2023 to generate cash flow.
Maverick Springs, Nevada; re-logging, re-sampling, and petrographic program planned to help define future drill targets.
In the process of slimming the portfolio down to focus on core projects
ELEM has a unique opportunity to build on the inferred resource base of 3.71 million ounces of gold equivalents at Maverick Springs.
Potential near-term cash flow generation from restarting the Lucero or Machacala mines in Peru.
The valuation could improve over time as non-core assets are shed
In British Columbia, Element79 Gold executed a letter of intent to acquire a private company which holds the option to purchase the Snowbird High-Grade Gold Project, which consists of 10 mineral claims located in Central British Columbia
The Company also has the option to acquire a 100% interest in the Dale Property, which consists of 90 unpatented mining claims situated southwest of Timmins, Ontario, Canada.
As you can see, ELEM is in the area of several of the largest gold mines, as noted in 2020.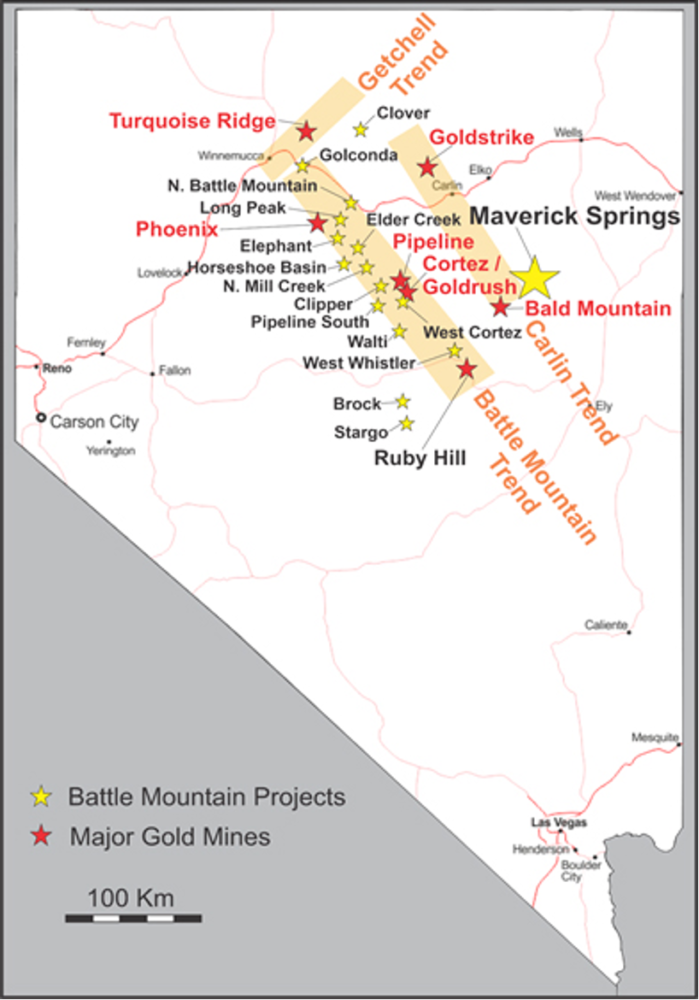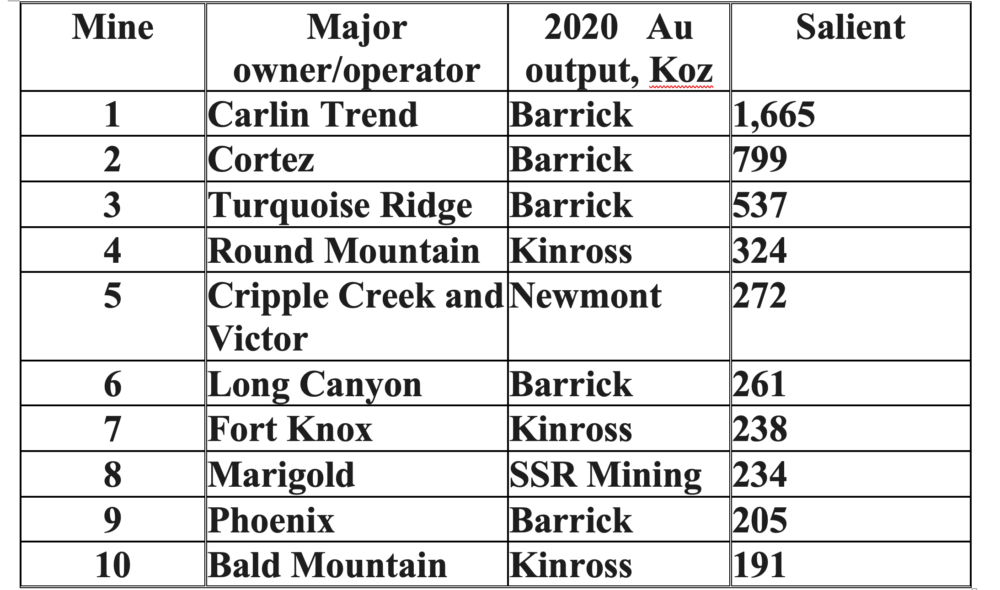 Peru
"Lucero offers a rare opportunity to explore for not only an underground high-grade low sulphidation system but potentially an open pit-able high sulphidation system as well," stated Neil Pettigrew, M.Sc., P.Geo, Director of Element79 Gold, "This project has never experienced modern exploration techniques and I am very confident that significant gold-silver resources are to be found."
The Lucero property is located in the Chila Range of southern Peru and is approximately 130 km northwest of Arequipa and 600 km southeast of Lima. The property is in the Chachas District, Castilla Province of the Department of Arequipa, about 22 km southeast of Buenaventura's Orcopampa mine.

The Stats for Lucero;
74 recognized epithermal veins, 14 of which have been partially exploited.
Lucero consists of 10,805 hectares in the Shila range of southern Peru, containing several historically high-grade gold-silver mines.
High-grade 'bonanza-style' direct shipping ore was mined from low-to-intermediate-sulphidation quartz-carbonate massive sulphide veins.
A recent NI 43-101 report has been. Samples collected by the Qualified Person (the "QP") returned up to 116.8 g/t Au Eq (78.7g/t Au and 2,856 g/t Ag). (1)
Prospecting by previous operator Condor Resources Inc. ("Condor") from 2012 to 2020 identified the high-sulphidation epithermal alteration zone with structures that returned peak sample values of 80.1 g/t Au Eq (33.4 g/t Au and 3,500 g/t Ag).
Reading the preceding treatise, one would be hard-pressed to eschew ELEM's potential. All early gold mines take varying degrees of heat during their developmental period, but usually by folks who likely have ever been to a mine. The key is planning and property. Closeology is definitely a 'thing' that should be viewed in any investment decision. Particularly in ELEM's Nevada properties.
Latest News (Sum of the parts is more significant than the whole)
From the Company;
"Analyst price targets of $1.93 CAD and $0.85 USD from KNA and Noble Capital Markets imply massive upside to the current price. Although investors take these targets with a grain of salt, these targets can add some confidence when doing due diligence and conviction when considering becoming a shareholder".
If you believe, as do a lot of investors, that a bull market in gold is imminent—or at least on the horizon– ELEM shares make sense. Analysts assign a fair market value to the Company of CDN$ 85 million. These observations would lead to a potential conclusion that Elemental is undervalued and that 2023 could well be an exceptional growth year.
Remember, the share price doubled as gold ran these past couple of months. Doubled.