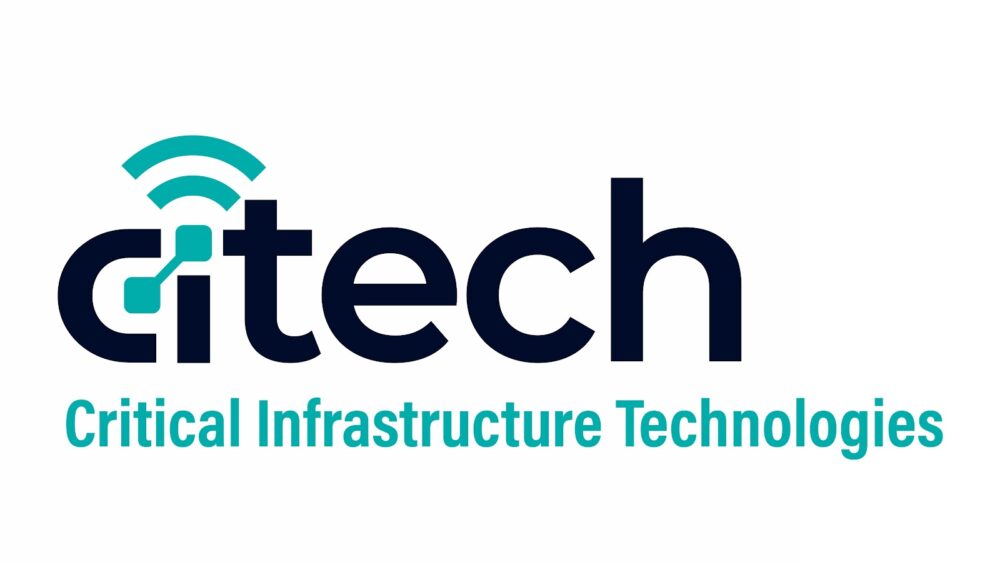 Citech (CSE: CTTT, OTC: CITLF), a diminutive for Critical Infrastructure Technologies, went public on the CSE on February 28. The company develops innovative, rapidly deployable infrastructure and power systems to support life and mission-critical applications. While investors focused more on commodity stocks in the last few months, it might be a great time to focus on a different play, and this is where Citech intervenes. 
Company Overview
To describe the best Citech, we should start first was a question. How frustrating or problematic would it be if customers, partners, or clients can't contact multi-billion-dollar businesses operating in areas where phone signal is weak or non-existent? Well, Citech is here to answer this problem. The company has developed a best-in-class game-changing technology that will improve what's currently available. Its patented NEXUS 16 technology easily solves communication issues thanks to the tower's strength and the ability to be fastly self-deployed and operate in almost any situation.CiTech runs out of a 3,000m2 factory with R&D labs, testing, and production facilities in South Fremantle, Western Australia, which is close to the headquarters of the biggest resource companies in the world and Perth's heavy industry hub.
‍Regarding the team, the CiTech team is made up of a number of talented people, each of whom brings a unique set of strengths. This group includes an impressive bullpen of engineers, developers, and designers who are working to expand the potential of the proprietary technology that powers NEXUS 16. Brenton Scott runs as CEO of the company. Mr. Scott has an extensive experience in the equity markets, capital raising, and public company auditing.
NEXUS 16's advantage
The Self-Deploying Platform (NEXUS 16) is a mobile platform that can be moved around on-site or between sites by any truck that can fit a 20-foot shipping container. It can be deployed and operational in under 30 minutes and the biggest spenders radio equipment and many other new tech payloads. It also includes a 16-meter (+52-foot) tall retractable tower, large equipment enclosures, batteries, generators, and solar panels. Businesses in remote locations that need dependable communication services can use NEXUS 16 technology to cut costs associated with conventional methods while also enhancing communication reliability and safety. Three choices are presented to customers: outright purchases, monthly leases for a period of 60 months, and short-term rentals. The NEXUS 16 technology is an adaptable option that can be tailored to meet the unique requirements of various industries and organizations, ensuring a solution that is specifically designed for each client. Because CiTech's NEXUS 16 technology can be scaled up or down depending on the operation's size and demand, it can be used by companies and organizations of all sizes. As the company already has connections in the sector, CiTech will initially concentrate on the Australian resources market. To operate, the tower only needs a 5kW solar panel that willpower the 800w equipment load without calling in the backup diesel generators. With heavy equipment loads (1.2kW), the onboard diesel storage and long service interval generators can operate for up to a year without refueling.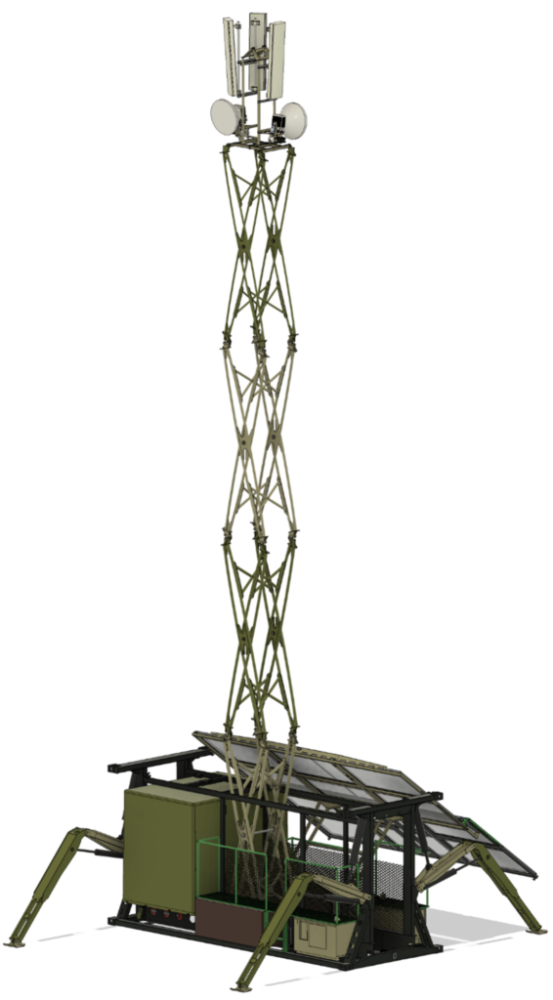 What companies could have avoided problems?
The Grasberg Mine in Indonesia, one of the biggest gold and copper mines in the world, has had to cease operations numerous times throughout its history. Due to labor disputes and security concerns, it was shut down for months in 2011. These issues might have been resolved or avoided if the mine's remote location hadn't made it more difficult for the JV partnership between Freeport-McMoRan and Rio Tinto to communicate. After a tragic tunnel collapse in 2013, security concerns forced the JV to halt operations, with the loss of production costing an estimated $15 million per day. Due to flood damage to the mine, Freeport-McMoRan is reducing its forecasts. Nearly 5 million pounds of copper and 5,000 ounces of gold were produced each day from this mine, according to Freeport. This mine costs millions each day when it is not operating!
You might wonder why I bring up these points. Citech can't prevent environmental disasters but by leveraging communications, it can fasten the healing as teams will be able to interact no matter what to solve issues.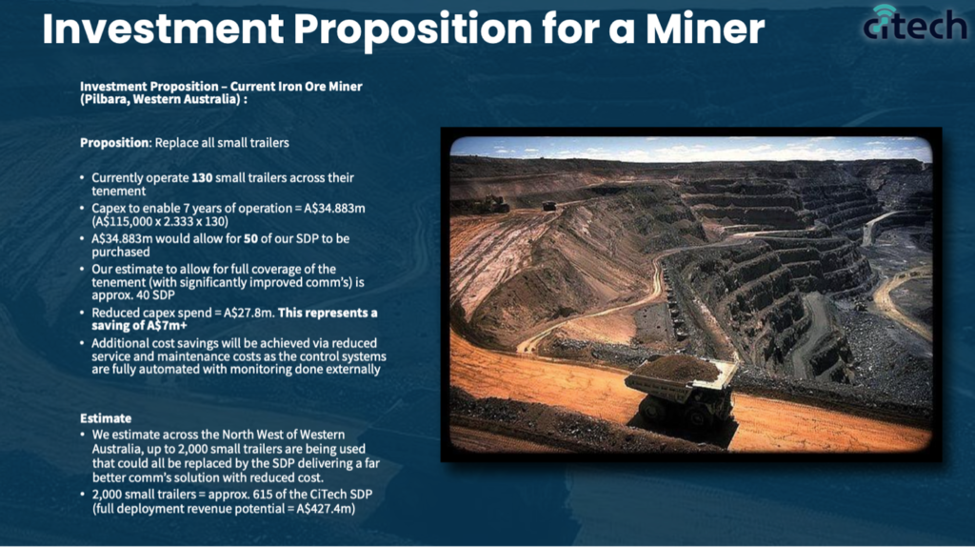 What peers?
Citech can be associated with NuRan Wireless, a specialized telecommunications firm that fulfills the expanding demand for wireless network coverage in far-flung areas. More than a billion people now have a new option for effective long-distance communication thanks to NuRAN Wireless' innovative and cost-effective 2G, 3G, and 4G technologies. This company's stock price constantly decreased over the last year because of financing and investors being exhausted from not seeing significant deals. Thanks to the IPO, the company will be well-funded, and if it shows deals, Citech will definitely be positioned as a growing leader in the industry.
Bottom Line
‍Citech (CSE: CTTT, OTC: CITLF) is a tech company that develops innovative, rapidly deployable infrastructure and power systems to support life and mission-critical applications. It solution can be set up everywhere and will significantly help companies to stop having communication issues in non-existent signal areas.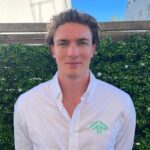 Marc has been involved in the Stock Market Media Industry for the last +4 years. After obtaining a college degree in engineering in France, he moved to Canada, where he created Money,eh?, a personal finance website. He then contributed to building Guerilla Capital, a Capital Markets company and FirstPhase Media where he is head of research. At10xAlerts, he writes articles and conducts interviews on many sectors, including technology, metals & mining markets.