ShiftCarbon (CSE: SHFT, OTC: SHIFF, FRA: 1UZ0) is a company developing a platform that enables clients of all sizes to measure their emissions, establish specific reduction goals, and incorporate carbon offsetting into their operations. The company that secured a US $ 5M deal in February recently launched an MRV automation platform. Investors don't realize the importance of recent news and how undervalued the company is. Valued at less than $5M, the market cap gives a real opportunity to witness significant ROI. Let's recap together all the milestones the company accomplished.

Company Overview
ShiftCarbon (CSE: SHFT, OTC: SHIFF, FRA: 1UZ0) offers a user-friendly platform for carbon accounting, offsetting, measurement, reporting, and verification automation of carbon offsets thanks to IoT sensor technology and modular software. ShiftCarbon, the company's flagship product and a complete platform for reducing carbon emissions was introduced in August 2022. This is the organization's greatest launch since the release of AllSafe, an award-winning platform for enterprise safety. With the development of the technology, the company has changed its name from TraceSafe to ShiftCarbon, become accredited by the UN, and met the strictest requirements for carbon offsets. Also, it has teamed up with Green Marine to improve its decarbonization services for the marine sector.
In addition, ShiftCarbon runs the popular IoT cloud platform TraceSafe. The solution powers safer and more intelligent workplace environments by delivering precise and fast information using sensor technology. Leading healthcare, hospitality, construction, events, education, and government businesses rely on TraceSafe, which is present in North America, Asia, and Europe.
How Royal Caribbean Is Building a Greener Ship
The company's platform comes at the right time. The International Maritime Organization (IMO) is working hard to cut ships' emissions. Initially adopted on July 15, 2011, the organization has a tight and strict plan to massively reduce GHG emissions by 50% by 2050. IMO has also executed a comprehensive capacity-building and technical assistance program, including various global projects. Because of its heavy reliance on fossil fuels, the maritime sector contributed around 3% of the world's greenhouse gas (GHG) emissions in 2020 or 1.2 gigatons of carbon dioxide equivalents (CO2e). This sector emits more greenhouse gases than the world's 5th GHG-emitting country.
Major companies are already on the move. Royal Caribbean announced a plan to build the first carbon-neutral cruise ship with the Finnish government and the Meyer Turku shipyard.
"Our partners in Finland have helped us deliver some of the world's most impressive and sustainable ships of their time, including our newest ship debuting in January 2024, Icon of the Seas. This new partnership sets the stage for future innovations and allows us and the maritime industry to continue pursuing sustainability at the highest level."
Jason Liberty, president, and CEO of Royal Caribbean Group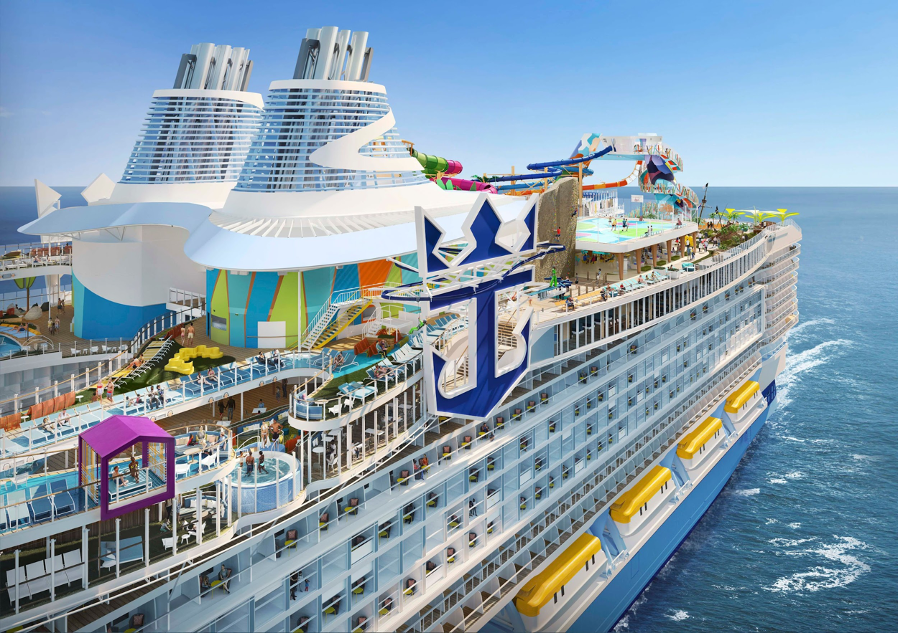 "This new platform for MRV automation is another step toward achieving that goal. By enabling more accurate and transparent emissions measuring, we can ensure that carbon offset projects are properly accounted for and receive the carbon credits they deserve. The majority of these projects not only help combat climate change but also improve the lives of people in communities around the world."
Qayyum Rajan, Head of Carbon Products
Shiftcarbon is working on water and land as well. Do you remember when we mentioned it earned a US $5M revenue deal? The company signed this engagement with STC, a Saudi telecommunication company generating US $15.7B in revenue in 2020. By including a commitment to invest US$150 billion in regional real estate projects, Saudi Vision 2030, a plan to improve the economy, is closely tied to creating sustainable tourism destinations. By implementing this initiative, the Kingdom hopes to protect, improve, and, by 2040, generate a net increase in conservation value. With the highest Leadership in Energy and Environmental Design (LEED) designation for environmentally responsible urban design, the Green Finance accredited facility is designed to function entirely on renewable energy.
Bottom Line
ShiftCarbon (CSE: SHFT, OTC: SHIFF, FRA: 1UZ0) is on the verge of becoming a giant company. SHFT can help maritime companies track their GHG emissions, and with the IMO's plan to reduce them in half by 2050, more companies should use it. Moreover, Shiftcarbon also signed a US $5M contract for a project on land. Shiftcarbon is everywhere, and only valued at CAD $5M.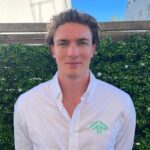 Marc has been involved in the Stock Market Media Industry for the last +4 years. After obtaining a college degree in engineering in France, he moved to Canada, where he created Money,eh?, a personal finance website. He then contributed to building Guerilla Capital, a Capital Markets company and FirstPhase Media where he is head of research. At10xAlerts, he writes articles and conducts interviews on many sectors, including technology, metals & mining markets.