BioLife Sciences (OTC: BLFE) is a company that develops, licenses, and distributes antibacterial products. The company offers disinfecting wipes, UV sterilization technology, electrostatic disinfection services, antimicrobial textiles, and touchless vending/marketplace products. The company announced in late October that it partnered with Work In Motion to develop and distribute its custom-infused bamboo gardening gloves for international distribution through its extensive wholesale and distribution network. There is a lot of significant upside for the company that will be up-listing to the Over-the-Counter Quotation Bureau exchange ("OTCQB")!

About BioLife Sciences
BioLife Sciences (OTC: BLFE) provides a broad range of services, including antimicrobial copper-infused textiles. Copper is a naturally-occurring metal that humanity has utilized since the early days. It has produced weapons, tools, currency, and jewelry. Additionally, copper was long-touted in India for its health benefits long before scientists began understanding microbes and viruses. In ancient Egypt, copper was used to purify water and prevent infections. This material is designed to inhibit virus & bacteria reproduction and cross-contamination before it starts. In other words, it will stop the spread before it starts. Copper-infused textiles were proven to prevent virus transmission from people who encounter the virus. The positive side is it fights against COVID-19 and other diseases, including MSRA and Ebola.
Additionally, the copper remains practical and durable even after repeated washes. BioLife also provides antimicrobial copper air filters. These air filters clean the air and release copper ions to protect against bacteria and germs circulating in enclosed rooms and buildings. It provides continuous protection for up to 30 days. Mid-November, the company announced its Q1 2023 slated release of its copper-infused fabric pot prototype. The BioLife fabric pot prototype has been in development for over a year, with the stated goal of providing a new alternative to gardening consumers who wish to grow plants with environmentally sustainable plant pots instead of the industry's current offerings, which include plastic pots, terra cotta pots, glazed ceramic pots.
In late August, BioLife Sciences announced it would expand its product offerings in the orthomolecular medicine and natural health markets, focusing on hemp products. Moving to the hemp and cannabis sectors is a wise decision because these sectors gain more interest, and worldwide legislation is being eased. The company will continue focusing on throat and cough syrups infused with cannabinoids, cannabinoid-infused teas, and CBD energy shots. The company doesn't just focus on humans but on pets as well. Indeed BioLife will focus on pet products infused with cannabinoids that offer wellness support for cats and dogs.
"Some view this market as already being over-saturated. However, at BioLife, we are confident that this sector will continue to grow in the coming years, and consumers as a whole are moving towards more holistic approaches such as CBD, CBG, and CBN. Consumers are continuing to become more aware of the benefits of CBD, and other cannabinoids, for not just humans, but for pets too."

Nika Jaksic, COO
Among the new products, the company will focus on the following:
Hemp-Infused Throat and Cough Syrups: they will focus on natural sleep aids paired with flavor profiles that will absorb a higher bioavailability of the cannabinoids due to the use of water-soluble cannabinoids. It will include a mixture of medicinal herbs infused with CBG, CBN, CBD, CBGa, CBNa, CBDa, and additional cannabinoids, flavonoids, and terpenes. It will allow more effective treatment with improved results. Cannabinoid-Infused Energy Shots: those will be available for dogs and cats. It will be a full-spectrum supercritical CO2 extracted USDA organic CBD oil available in different strengths.
Moreover, peanut butter dog treats will be available with CBD for daytime snacks and CBN and CBG for evening snacks. And last but not least, cannabinoid-Infused Energy Shots. They are energy drink formulations infused with cannabinoids packed with vitamins to help consumers get through the day. Energy Drinks will be sugar-free and manufactured with the highest-quality ingredients.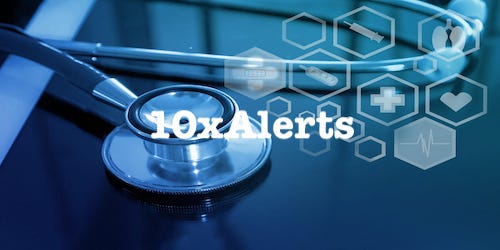 Diving into the cannabinoid market is important regarding the market's potential. In the US, the sector was worth USD $14.6B in 2021 and will witness a CAGR of 16.2% until 2030 to reach USD $60.4B. As stated above, the ease in legislation and the momentum growth for using cannabinoids for different medical conditions resulted in more substantial market adoption—the number of consumers rose, and the awareness concerning cannabis and cannabinoid products. Furthermore, the rising demand for minor and significant cannabinoids and positive research claiming their benefits in various health conditions have helped boost awareness about cannabinoid use. A growing study investigating the impact of cannabinoids on conditions such as epilepsy, cancer, chronic pain, arthritis, metabolic issues, and neurological disorders further bolstered growth. According to Life Beyond Numbers, 42% of the consumers using CBD stopped using traditional medications and preferred CBD products. In the US, the growing demand for cannabinoid products and increasing sales of cannabinoid products are yet another factor supporting the growth. The growth can be signified by increased retail sales, online sales, and internet searches for cannabis and related products. For instance, as per a 2019 research provided by Jama Network, web searches for CBD increased from 125.9% from 2016 to 2017 to 160.4% from 2017 to 2018.
Bottom Line
BioLife Sciences (OTC: BLFE) is at the early stage of earning substantial revenue. The company's market cap is significantly low because the company's products are still in development, but 2023 should be very prolific. The stock price is meager, but investors should be more interested every time BioLife Sciences provides updates about new products, wholesale distribution, or subsequent revenues.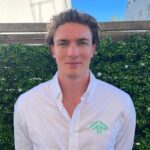 Marc has been involved in the Stock Market Media Industry for the last +4 years. After obtaining a college degree in engineering in France, he moved to Canada, where he created Money,eh?, a personal finance website. He then contributed to building Guerilla Capital, a Capital Markets company and FirstPhase Media where he is head of research. At10xAlerts, he writes articles and conducts interviews on many sectors, including technology, metals & mining markets.