PredictMedix (CSE: PMED) (OTCQB: PMEDF) (FRA:3QP) is an emerging provider of rapid health screening and remote patient care solutions globally. The Company's Safe Entry Stations – powered by a proprietary artificial intelligence (AI) – use multispectral cameras to analyze physiological data patterns and predict a variety of health issues including infectious diseases such as COVID-19, impairment by drugs or alcohol, fatigue or various mental illnesses.

PMED's technology utilizes Multispectral devices and sensors to capture data from non-visible wavelengths from which we can extract features associated with impairment. Our AI algorithm analyzes these features, and the decision is made whether the individual shows signs of impairment.
Major Defense $500K Revenue Order Announced
Arguably, health and safety, while important in industry, is almost without question in defence environments. PMED has developed DefSpace which uses the Company's proprietary AI tech to detect and manage mental impairment in the Defense, Space and Aerospace sectors. The product has been dubbed 'Fit For Duty' screening.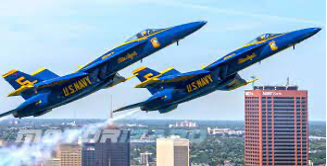 "Safe Entry's Fit for Duty screening ensures workforces are fit for duty by screening individuals key vital signs. The multi-spectral cameras and AI-algorithms scan indicate intoxication, impairment, sickness, and extreme fatigue. Safe Entry is a strong line of defence against encumbered employees, and we are excited to announce our first contract in the defence sector," commented Dr. Rahul Kushwah, Chief Operating Officer at Predictmedix. The global workplace safety market was valued at $12.7 billion in 2021, and is projected to reach $38.9 billion by 2031, registering a CAGR of 12.2% from 2021 to 2031.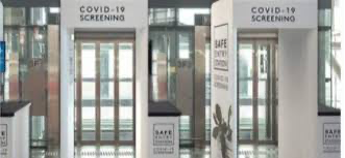 PMED's timing is, well, timely and fills a vast detection technology need that rose during the pandemic when this type of tech was not readily available.
"The market is expected to grow rapidly after the pandemic, owing to rise in adoption of work-from-home culture across the globe. The global workplace safety market has also been significantly impacted. This pandemic has compelled governments, and enterprises to impose strict regulations for protecting employee's health and contain the spread of this novel virus. These regulations caused serious repercussions. Many industries suffered a huge loss after these Impositions as these companies had to shut down."(Allied Market Research)
"We are excited to be moving ahead with commercialization in the defence space with DefSpace and are seeing tremendous interest across multiple verticals", commented Guru Bakshish Singh Sehgal, Head of Indian operations at Predictmedix.
Access this link and scroll down for a discussion of the benefits of Safe Entry from the Company's Principals.
PMED's shares traded 300k shares, almost twice their daily average and are up 10 percent as at 2pm EST Monday March 6th, 2023: So investors are liking the news and the Company.
While the company has no direct competition, comparable such as Cannabis Technologies Inc BLO: CNSX (cannabis breathalyzer company) trades at a $48 mill market cap vs PMED at CDN$12 million.
Time to results for competitor Hound Labs which is planning an IPO and has raised CDN$130 million to date. Hound's breathalyzer test takes 20 minutes.
PMED's takes 3-5 SECONDS. Yes, that's correct. 3-5 seconds.
Nada to Private Information.
Predictmedix technology and future development should be enough to interest investors. Its primary benefit is the speed and accuracy with which it detects conditions, making it a massive time and money saver for global healthcare systems. The commercial use keeps employees safe and healthy. The fact that the system never retains personal information is also a significant plaudit to the technology.
In conclusion, investors should try to think of a manufacturing, technology, defense, or other complex industry sector that PMED's patented (pending and accrued) technology could save both lives and money. And with the added benefit that employees know that their employer makes their safety and well-being a reality, not just an empty promise.
That the worker on the line and the pilot and gunner of an F18 are at peak performance is provable and virtually a given.