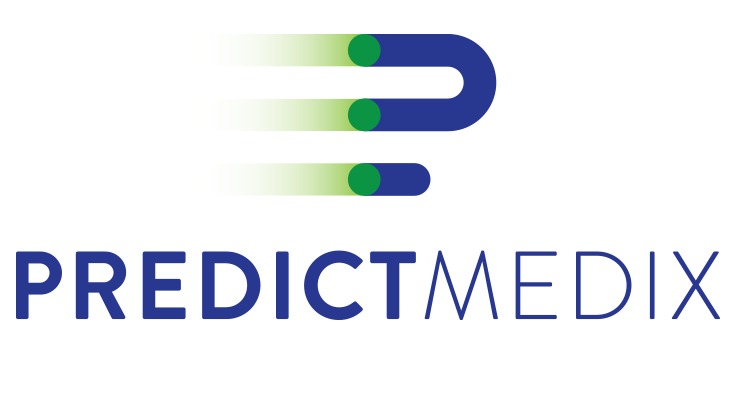 To truly understand and appreciate the growth potential of Predictmedix AI (CSE: PMED) (USOTC: PMEDF) (FRA: 3QP) it helps to understand how technologies like Artificial Intelligence (AI) develop. There are many different ways to do this and I will use a three-stage technology development cycle.
Stage 1: The new technology exists in a relatively under-developed state but not much is known about it. Early adopters may be studying it; some may be using it; but it is not of much interest, and it has little influence on our day-to-day lives. The Internet, for example, was known since the late 1960's. Similarly, the term Artificial Intelligence can be traced back to 1956 when John McCarthy held an academic conference on the discipline. There is very little investment interest at this stage as the scientific work is mainly theoretical and commercialization may be many years away. In successful investment, timing is critical and being too early is as bad as being too late.
Stage 2: There is growing public awareness of the new technology and steps are taken to make it easier to use. The Internet entered Step 2 early in the new millennium as it reached 10% world market penetration and the financial markets experienced the "Tech Bubble." AI probably entered Stage 2 around 2015 and the world adoption rate is now approaching 15%. With the extraordinarily rapid rate of growth in AI, we are likely in the late stages of Stage 2 at this time.
In both the tech boom of the 1990's and the current AI cycle, there were triggering events. With the Internet, it was the release of Netscape Navigator 1.0 that basically made the World Wide Web accessible to the average person for the first time and started the dot.com craze and the investment of $5 trillion by investors in the second half of the 1990s. This meant the number of web users increased from 16 million in 1995 to 36 million by the end of 1996.
In the current AI cycle, the trigger might prove to be the introduction of ChatGPT, a generative AI software package that was introduced in November 2022 and became the fastest growing new technology to reach 100 million users. Mobile phones reached 100 million users in 192 months (16 years); the Internet reached 100 million users in 84 months (7 years) and ChatGPT reached 100 million users in 2 months! ChatGPT might be the event that results in AI becoming mainstream, that is, closer to the beginning than the end.
This is a time of highly speculative investor activity. It is a time of higher risk and higher return opportunities. Out of this milieu will emerge a few 100X to 1,000X return investments but many more failures. It is the stage at which the greatest profits are realized. It is a time to find a business model with a reasonable chance to survive to Stage 3.
Stage 3: The new technology becomes mainstream after hitting an approximate 25%+ level of market penetration. The new technology comes into general use. It is at this point that a new technology changes from being a luxury to a necessity. As a rule of thumb, it is also at this time that the potential for a new technology is converted into actual sales and net profits.
This is an interesting stage for investors. Often, initial sales and earnings cannot meet the expectations overly enthusiastic investors priced into stock values. As a result, the initial stock market response might be a period of disappointing investor returns. Ultimately, it is likely that the companies that make it from Stage 2 to Stage 3 will be long term successes.
Last week, Predictmedix AI (CSE: PMED) (USOTC: PMEDF) (FRA: 3QP) announced that management has received visas for a strategic visit to India. The plan is to engage with institutional partners and government officials with a focus on "…ensuring seamless integration and scalable deployment of Predictmedix's cutting-edge contactless AI solutions." These visits are often crucial in ensuring a company can make it from Stage 2 to Stage 3.
Conclusion: As I look at PMED, I see a company at the right place, with the right product at the right time. Here is my assessment:
Right Place: India ranks 1st in global population, 5th in the world by size of economy but 139th in GDP per capita. Since the early 1990s, India has adopted broad economic liberalisation and in the new millennium, it has averaged 6% – 7% per annum economic growth. This is a formula for rapid economic growth moving forward and reminds me of the opportunity that presented itself to Germany and Japan after World War II.
Right Product: I have reported recently that policy makers in India recognize the opportunity presented by Artificial Intelligence and the need to invest in healthcare in the decades ahead. India has 69,000 hospitals but only 35% of its population is urban and that creates a natural challenge for PMED to help address. Also, as I reported earlier in September, Nvidia, the latest member of the trillion dollar market club has entered into partnerships with two of India's largest companies, Reliance Industries and Tata Group, to develop the Artificial Intelligence industry.
Right Time: As I outlined above, in terms of AI, I think we will be transitioning from Stage 2 to Stage 3 in the next couple of years. Although ChatGPT did reach 100 million users in record time, there's still a long way to go. There are some five billion users of the Internet. It is at this time, the AI winners will emerge generating sales and profits and I fully expect PMED has all the ingredients to be one of the successful operators.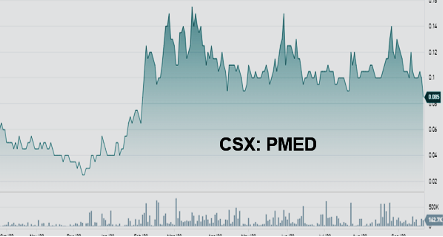 Conclusion: I look at Predictmedix AI (CSE: PMED) (USOTC: PMEDF) (FRA: 3QP) and see a win-win-win opportunity: right place, right product and right time. These are the fundamentals I believe will see PMED through the transition of the Artificial Intelligence revolution from Stage 2 to Stage 3. In addition, last week I pointed out PMED has been trading in a range of $0.10 per share on the low end and $0.12 per share on the higher end for several months. For some reason, the stock broke through its support level and traded down to $0.085. This is a price the stock has not seen since just after the start of 2023. I see this as a real buying opportunity. Don't miss this chance to start a new position or add to an existing holding at an extremely attractive price.